"MIRACLE STEM AND GREEN CHALLENGE 2019" - RCE PENANG@USM STRENGTHENS ESD AGENDA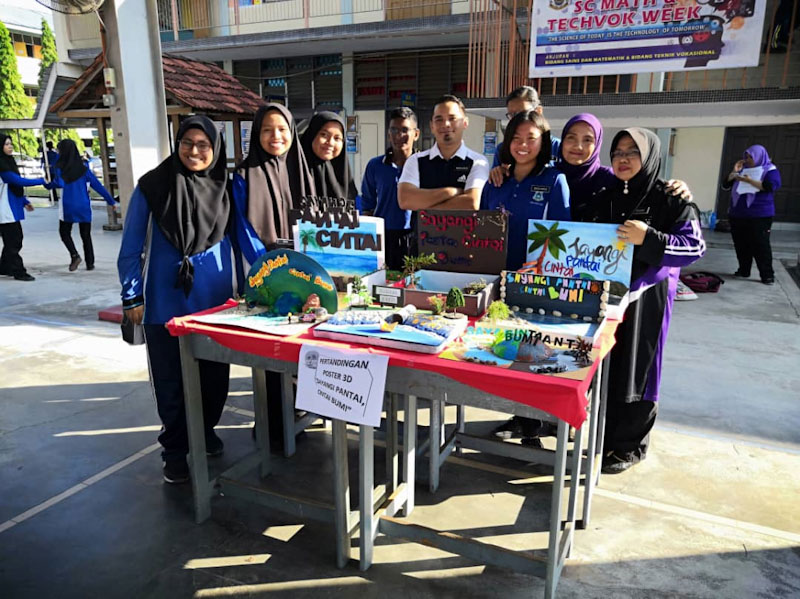 BUTTERWORTH, 10 July 2019 – The Regional Centre of Expertise (RCE Penang) today held a programme promoting various aspects of sustainability to school communities within the northern region.

Based at Universiti Sains Malaysia (USM) in Penang, RCE Penang collaborates on the programme with SMK Dato Onn in Butterworth (SMKDOB), Penang to highlight issues relating to education for sustainable development (ESD).
The Coordinator of RCE Penang, Professor Dr. Munirah Ghazali said in her speech that the programme could be part of a learning experience for the students outside of classrooms, and congratulated those who were involved.

She added that the programme could also serve as a platform for various partners to learn and work with each other in the process of advancing knowledge and best practices.

Held on SMKDOB grounds, the event sees the participation of 18 secondary schools from Penang, Perak and Kedah. 10 partners consisting of various government bodies and businesses were involved in running the programme.

Among the activities conducted throughout the half-day programme was an exhibition on various sustainability-related themes, a Walking Football match and a workshop on green technology.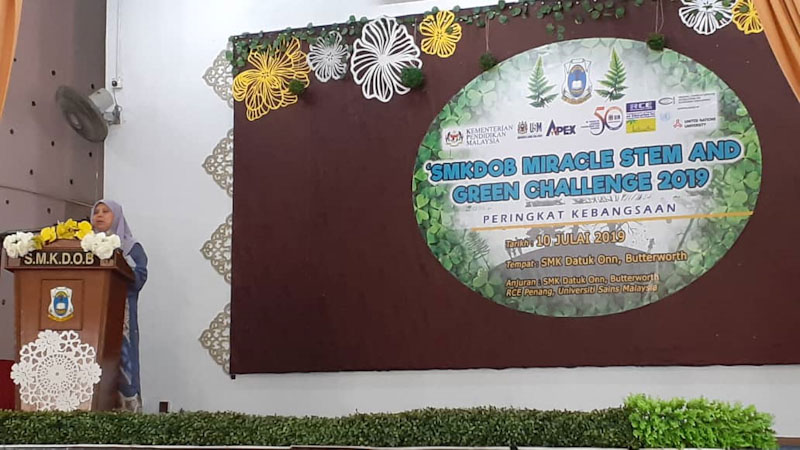 Those who were present include RCE staff and fellows, SMKDOB teachers, officials and representatives from the respective partners, teachers and students from participating schools.
Text: Mazlan Hanafi Basharudin