USM AT 50: 10 IDEAS OF USM FIRST VC THAT WERE AHEAD OF THEIR TIME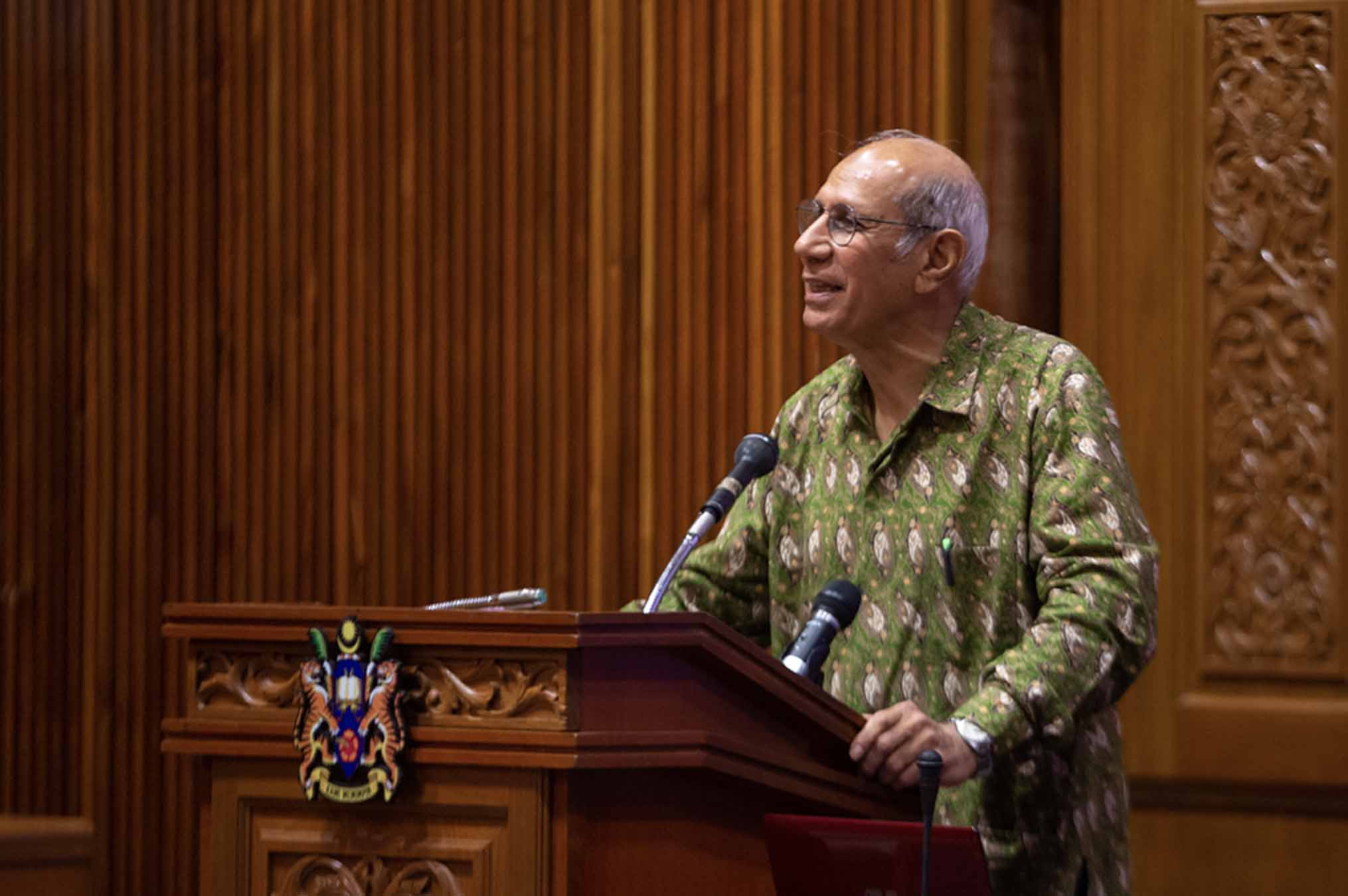 PENANG, 25 June 2019 – Universiti Sains Malaysia (USM) will celebrate its 50th anniversary this year.
A talk earlier this year at USM by Dato' Dr. Anwar Fazal, the Director of Right Livelihood College, brought to light several interesting facts on how USM came to be realised in Penang in 1969, along with a few other interesting anecdotes which he also highlighted.
Among them was on how the first USM Vice-Chancellor, Tan Sri Datuk Professor Hamzah Sendut, had underlined his ideas towards the formation of the university which were ahead of their time.
As they both shared the time when USM was in its early formative years, Anwar was also privy to some of Hamzah's ideas regarding the running of the university. Here are 10 ideas from Hamzah on how USM should be run (then):
1. Study loan fund to be set up for students, with an amount of RM150,000.
2. Endowment chairs to be set up, at an amount of RM400,000.
3. Chair of Urban Studies was set up.
4. Funds to be readied for halls and sports complex.
5. A clubhouse to be set up where various alumni groups could come and gather.
6. Property space to be sought for entrepreneurial purposes, to serve as future source of revenue for the university.
7. Funds to be readied for scholarships.
8. Seek external organisations/clubs to share facilities with university.
9. Seek continuous contribution of constructive ideas from the public.
10. Get alumni groups to deduct a minimal sum from members, to be used as contribution for the development of the university.
There were elements of fundraising, entrepreneurship, crowd-funding and other ideas relating to current practices of networking and collaboration. The ideas go beyond ethnicity, economic standing and other social segmentations.
The public then was also very supportive and enthusiastic in the setting up of another university in the country.
In becoming the first Vice-Chancellor, Hamzah was already paving the way for the university to lead the country into the future.
Text: Mazlan Hanafi Basharudin