USM RETURNS TWO RESTORED CANNONS TO PENANG STATE GOVERNMENT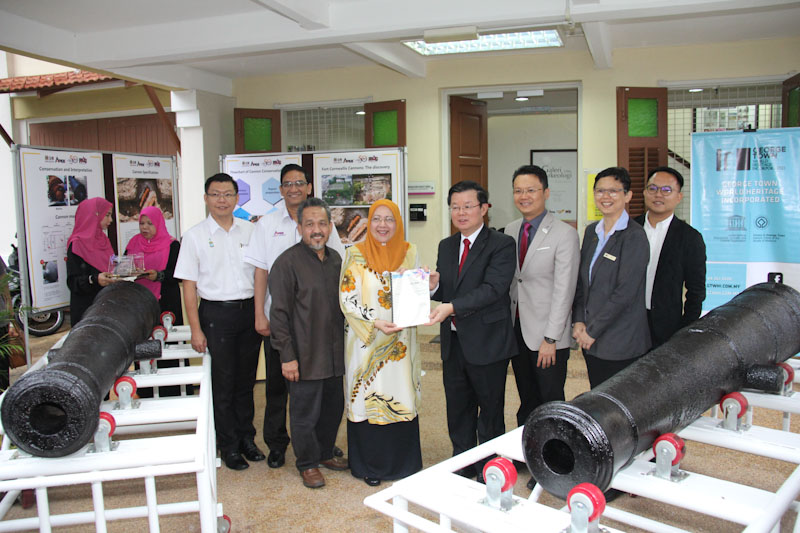 USM, PENANG, 17 May 2019 – Two 200-year-old cannons which were discovered at Fort Cornwallis, George Town, Penang during the excavation work carried out by the Universiti Sains Malaysia (USM) archaeology team in February 2018, were returned to the Penang State Government last Friday (May 10) after going through a comprehensive and systematic restoration process.
In a simple yet meaningful handover ceremony here at the USM Archaeology Gallery, the Chief Minister of Penang, Chow Kon Yeow received the cannons on behalf of the Penang State Government from USM Vice-Chancellor, Professor Datuk Dr. Asma Ismail.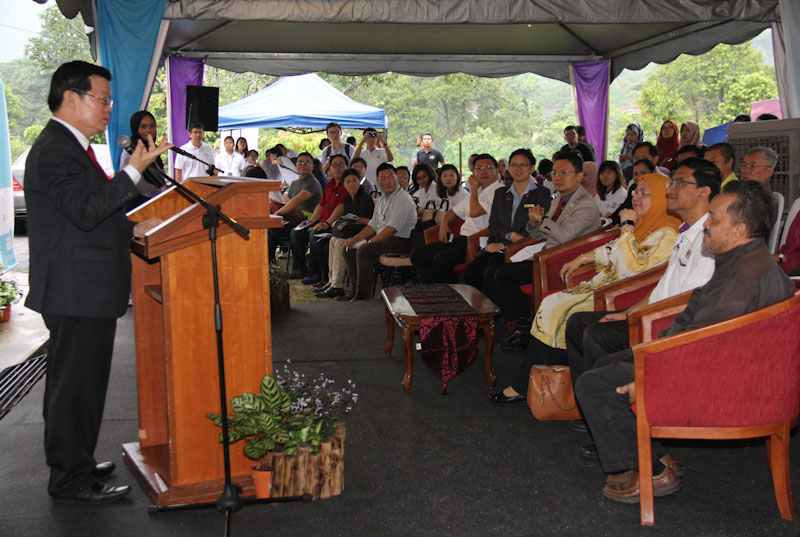 Kon Yeow said the discovery of the cannons marked a very important and significant event for the state as it contributes to its history, with Penang in line for World Heritage Sites recognition.
"The discovery has paved the way for a new and exciting direction for Penang, such as opening up more international and national collaboration opportunities with professional conservators, archaeologists, academics and researchers.
"This should also be used as a platform to further educate students and the public on the importance of historical artefacts conservation to preserve history as well as to promote archaeology and archaeo-tourism," he said.
The Chief Minister thanked the archaeology team from the widely renowned USM Centre for Global Archaeological Research (CGAR), led by its Director, Professor Dato' Dr. Mokhtar Saidin for the impressive job done on conserving and restoring the cannons, adding that the cannons would be placed back at Fort Cornwallis.
Meanwhile, Asma also thanked the Penang State Government through George Town World Heritage Incorporated (GTWHI) for entrusting USM's CGAR with the responsibility to carry out excavation and archaeological works at the fort since 2017.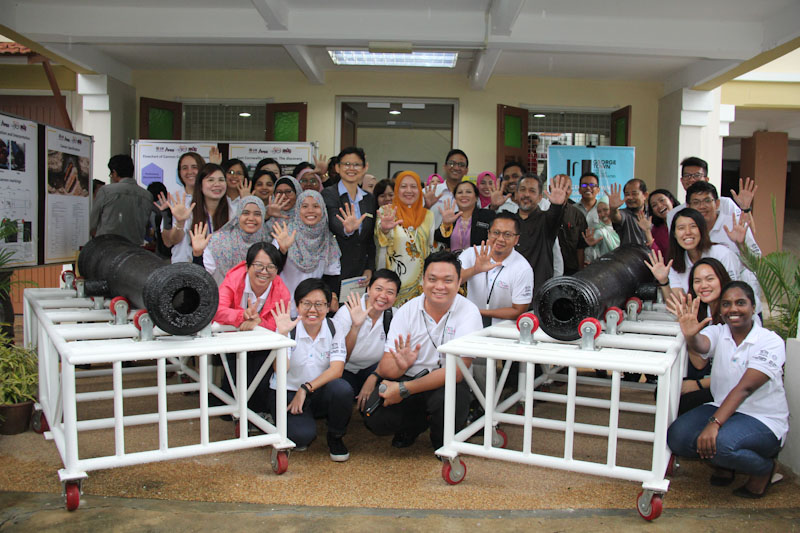 "I believe this collaboration will spur USM, in particular CGAR to continue to share its knowledge, expertise and technical know-how on archaeological excavation, research and conservation work in unearthing more historical treasures in the state.
"In doing so, USM as a sustainability-led university hopes to be the 'Pulse of Penang' to the state, including in helping the state to conserve and preserve its heritage sites and turning them into potential income-generating archaeo-tourism sites," she said.
GTWHI General Manager and a USM alumnus, Dr. Ang Ming Chee, who oversaw the conservation of the cannons, said fresh evidence of this historic finding would enhance George Town's status as a UNESCO World Heritage Site.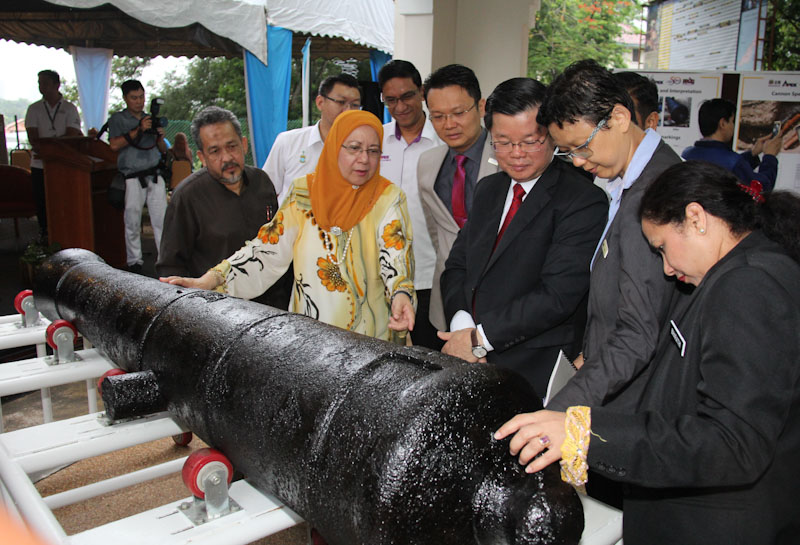 A sum of RM32,100 has been allocated by the Penang State Government, through GTWHI, for the conservation work.
Among those present at the handover ceremony were Penang EXCO for Tourism Development, Arts, Culture and Heritage, Yeoh Soon Hin; several Penang State Assemblymen; USM Deputy Vice-Chancellor Research and Innovation, Professor Ir. Dr. Abdul Rahman Mohamed; principal officers of the University and GTWHI staff members.
Text: Tan Ewe Hoe