VICE-CHANCELLOR RECEIVES COURTESY CALL FROM NIGERIAN HIGH COMMISSIONER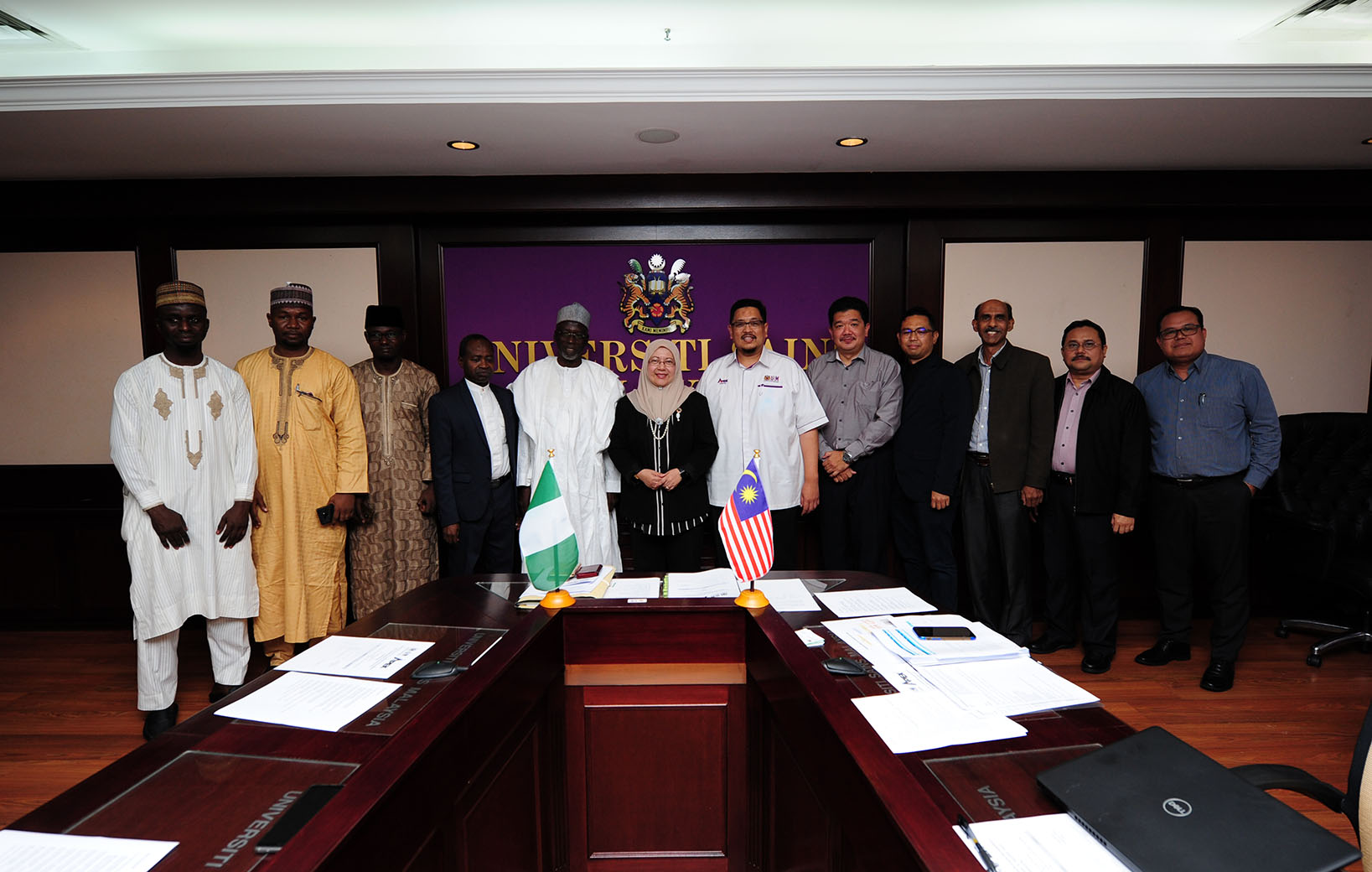 USM, PENANG, 21 December 2018 – The Vice-Chancellor of Universiti Sains Malaysia (USM), Professor Datuk Dr. Asma Ismail recently received a courtesy call from the Nigerian High Commissioner to Malaysia, H.E. Nurudeen Muhammed at the Vice-Chancellor's Office here.
Asma welcomed and highly appreciated the visit of H.E. Nurudeen, especially in knowing that this is the High Commissioner's first official trip to Penang and USM.
Both leaders discussed potential initiatives that could be implemented to further enhance the cooperation between USM and the Nigerian High Commission in Kuala Lumpur, especially with regard to the role that the Nigerian High Commission could play in bringing more Nigerian students from universities in Nigeria to undergo their postgraduate studies at USM.
Asma hoped that the Nigerian students who have graduated from USM, could promote USM to other Nigerian students as the preferred institution to study when they return to their homeland as USM alumni.
Currently, there are 217 Nigerian students at USM, comprising of 205 postgraduate and 12 undergraduate students.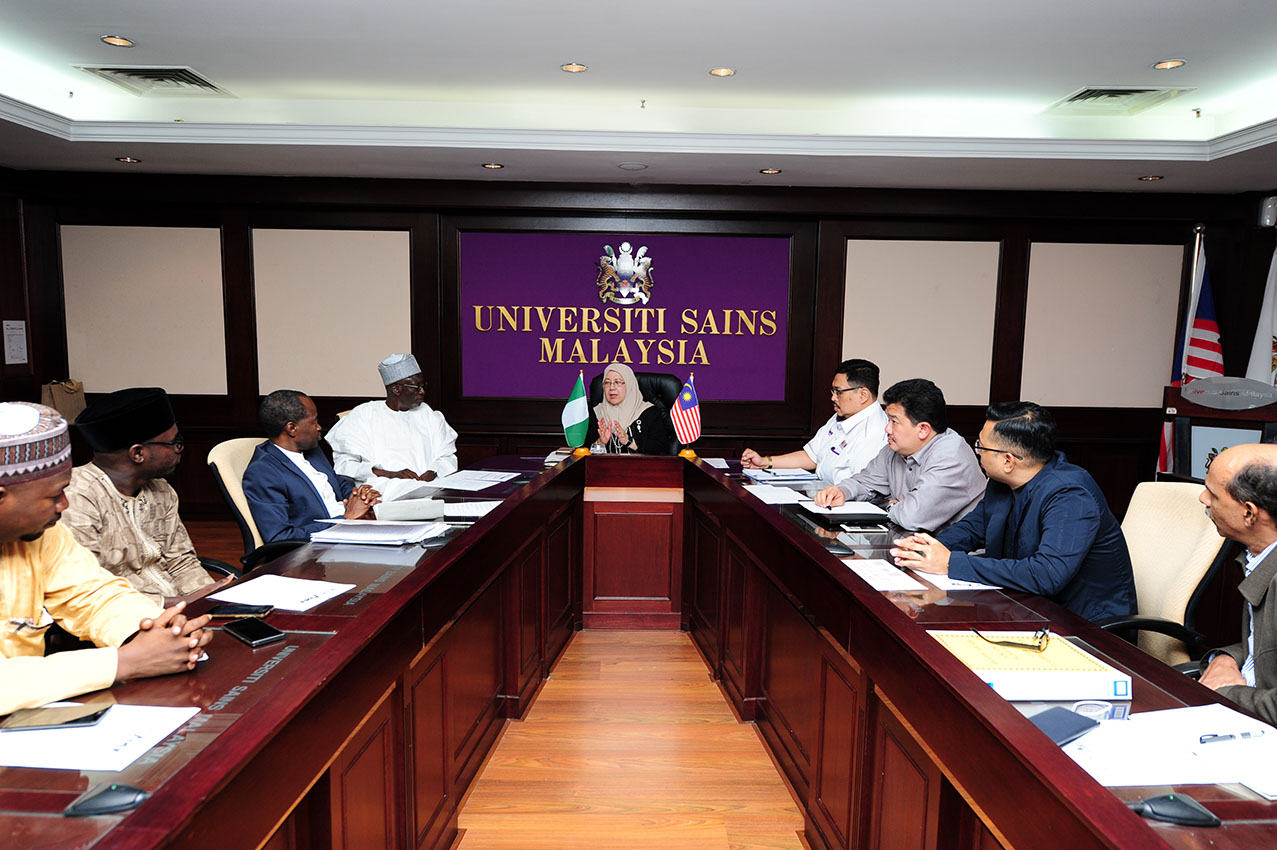 Nurudeen, meanwhile, hoped to get more Nigerian universities to collaborate with Malaysian universities in terms of student and staff mobility through education, cultural and research activities, hence increasing bilateral relationship between Nigeria and Malaysia.
Accompanying the Nigerian High Commissioner were the Senior Counsellor (Education and Students' Welfare), Muhammad Bello and several committee members from the USM Nigerian Student Community.
Also present from USM were the Deputy Vice-Chancellor Academic and International, Professor Dr. Ahmad Farhan Mohd Sadullah; Legal Advisor, Dr. Khairul Anuar Che Azmi; Dean, School of Biological Sciences, Professor Dr. Amirul Al-Ashraf Abdullah; Director, International Mobility & Collaboration Centre (IMCC), Dr. Muhizam Mustafa; and Deputy Registrar, Institute of Postgraduate Studies, Roslan Ismail.
The High Commissioner also met the Nigerian student community in USM in a specially arranged session to look into their welfare while studying in the university.
Text: Tan Ewe Hoe