USM FLY HIGH AT UNIMAKER 2018 COMPETITION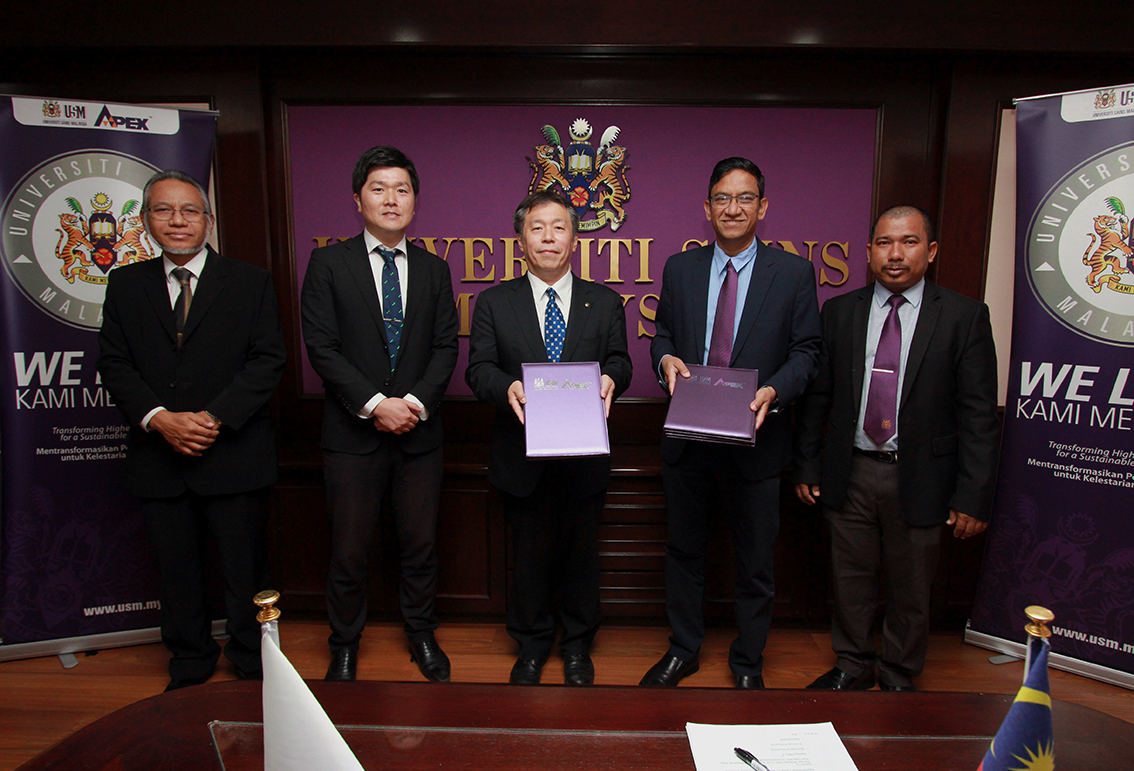 KUALA LUMPUR, 25 Nov. 2018 - Universiti Sains Malaysia (USM) made history at the recent Unimaker 2018 competition, when its two teams clinched the top two awards and bringing home prize money totalling RM130,000.
The Champion, team 'Whatever' won with their innovation known as 'Farmlogy: Precision Farming with IoT and AI' while the Second Place Winner, team '4Dynamo' presented their innovation called 'Intelligent and Responsive Imaging System (IRIS)'.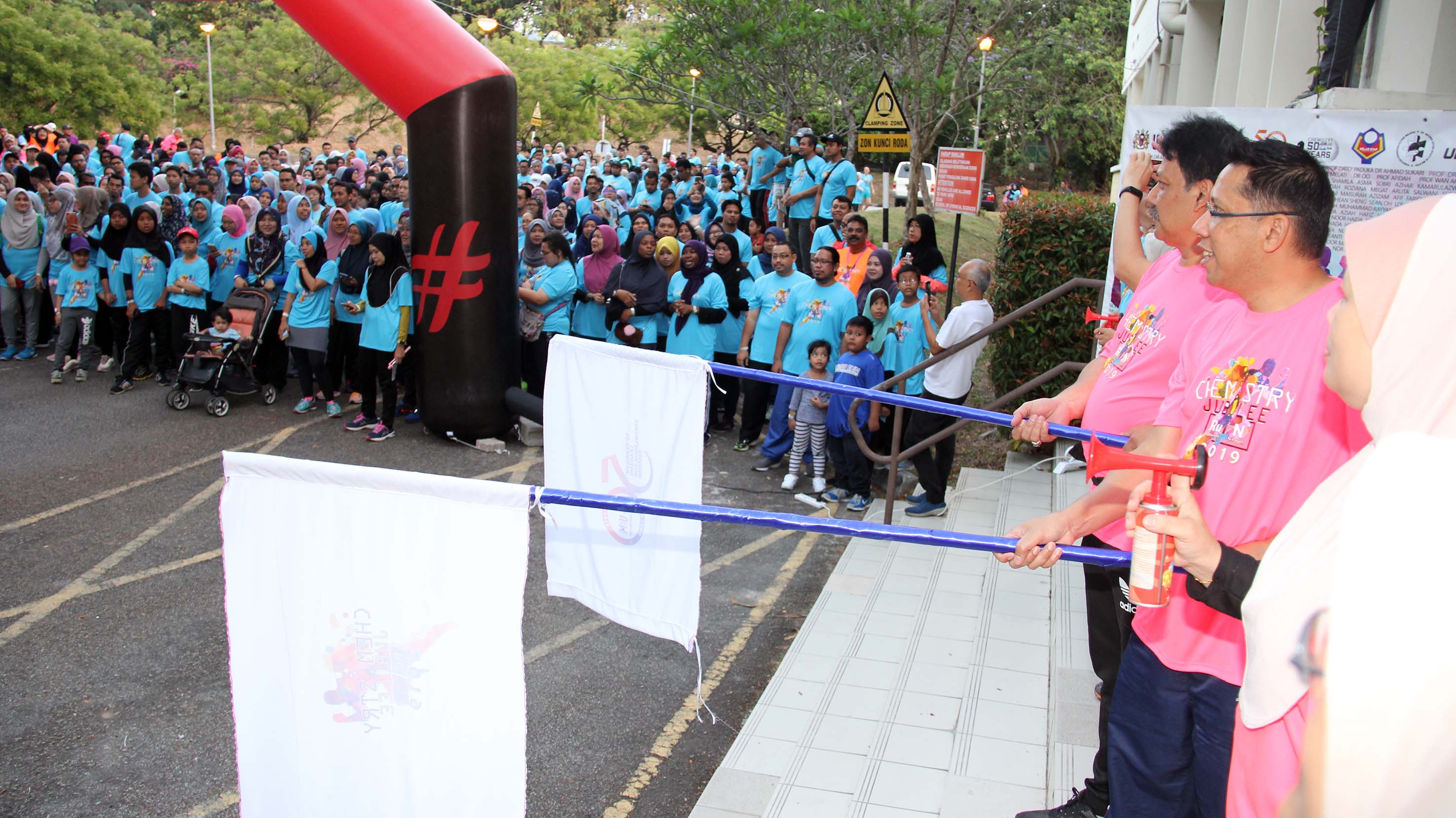 Team 'Whatever' presented an innovation that could assist farmers in identifying problems relating to their crops using a technological application in a more systematic, efficient and accurate manner.
The app could assist the farmers to manage their yields more efficiently, with zero waste and having high quality.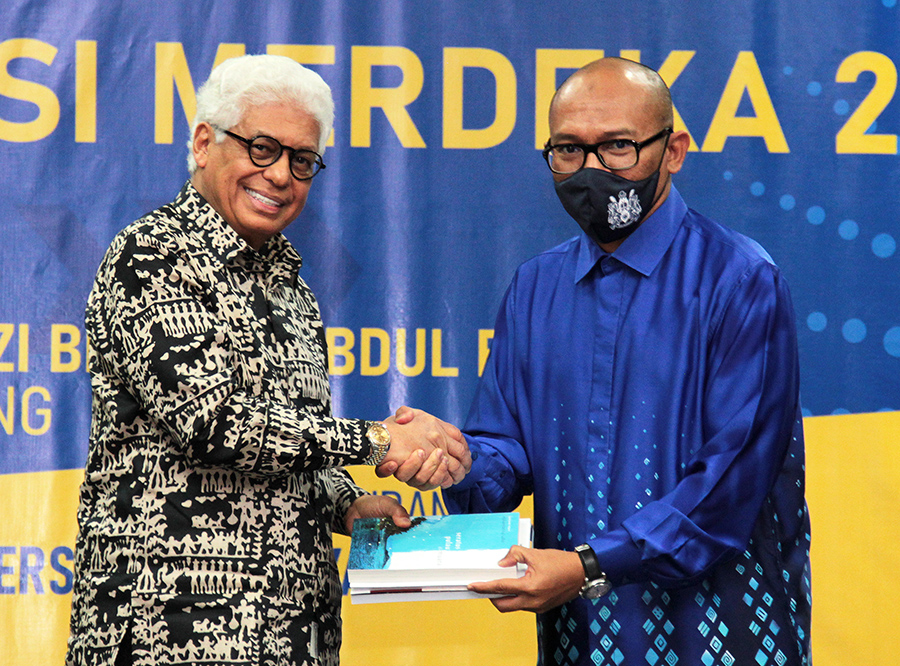 Team '4Dynamo' on the other hand, intended to bring their innovation to benefit drivers on the road through an integrated system that could deal with the main cause of road accidents, by providing 'real-time' warnings to the drivers.
USM initiated the local Makers movement when it was introduced in March 2017, from an idea spurred by its Vice-Chancellor, Professor Datuk Dr. Asma Ismail.
The Director-General of Malaysia Higher Education Department, Datin Paduka Ir. Dr. Siti Hamisah Tapsir was on hand to officiate the closing ceremony and present the prizes to the winners.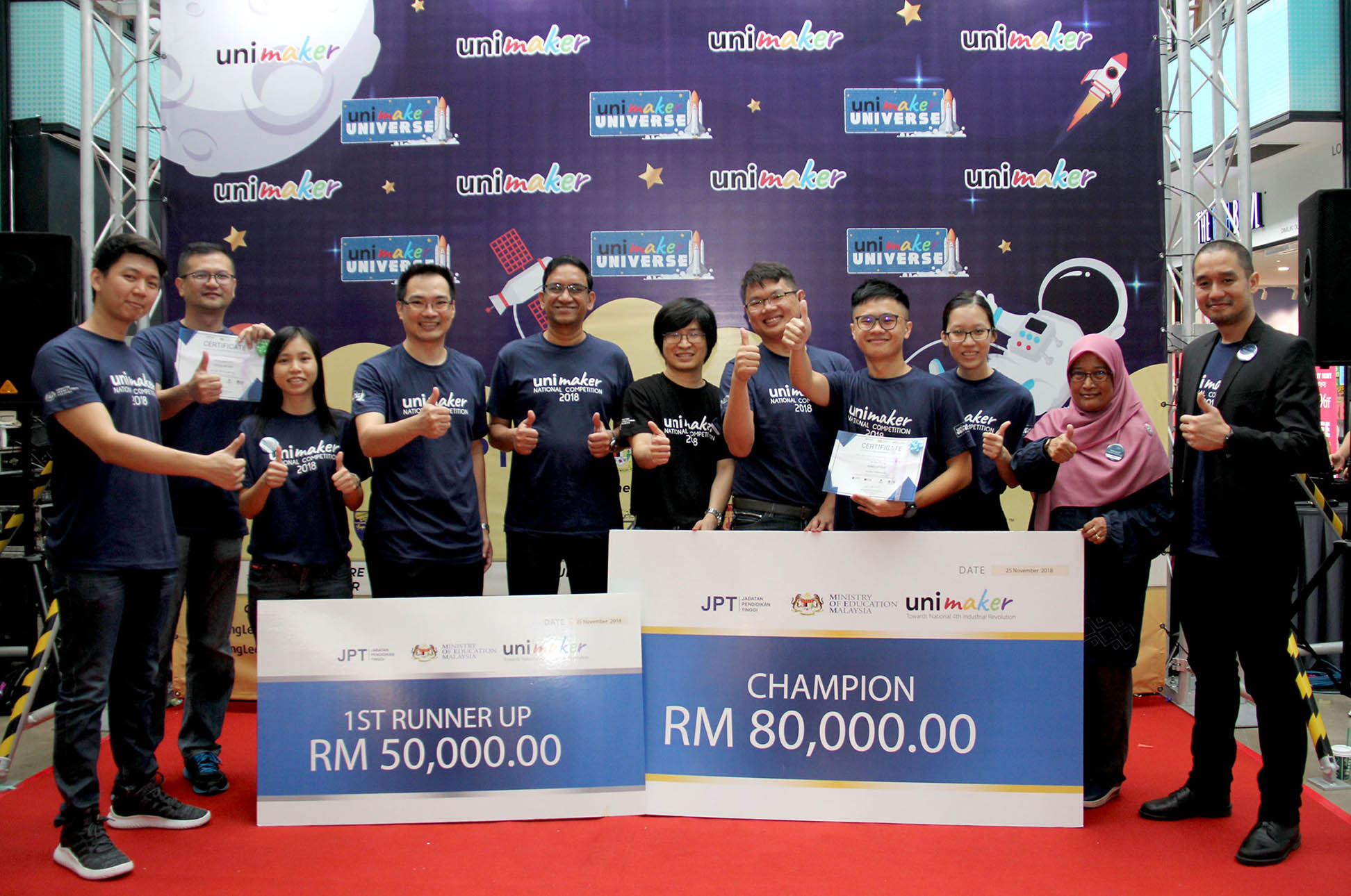 Unimaker 2018 was jointly-organised by the Higher Education Department and University of Malaya, in heeding the call of the Maker Movement to empower the creator, producer or maker in order for them to establish their own market ecosystem.
This competition has been organised earlier in stages, involving four regions namely the northern, southern, eastern and central, with the top 20 teams from all the regions vying for the top prize at the national meet.
Unimaker has also become a platform to promote and instil the idea of the Malaysian Maker Movement, which is intended to be impactful to the student community in efforts to produce graduates who are holistic, entrepreneurial and balanced, being part of the agenda in the Malaysia Education Development Plan 2015-2025 (Higher Education).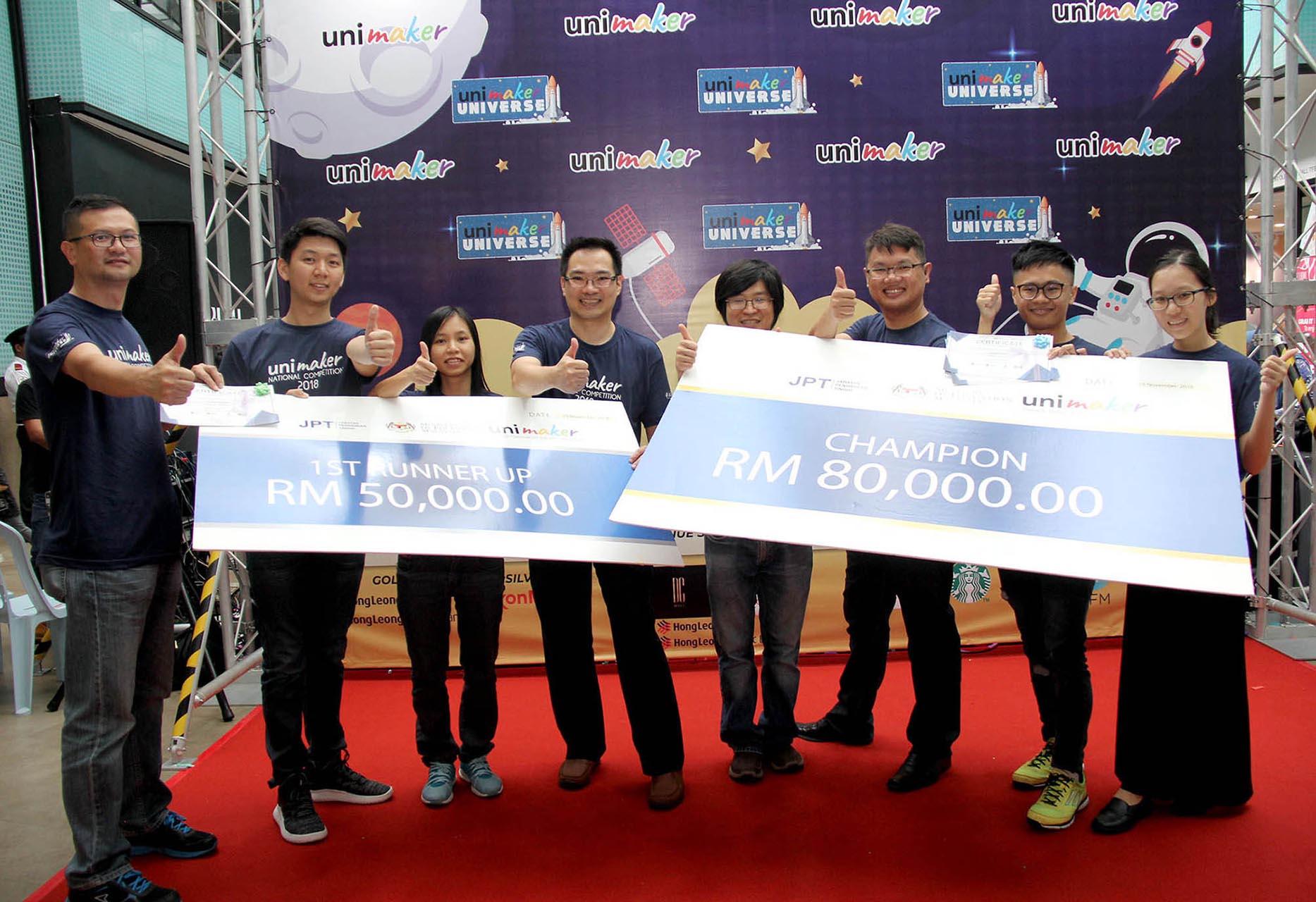 The USM Deputy Vice-Chancellor (Research and Innovation), Professor Ir. Dr. Abdul Rahman Mohamed was also present at the competition.
Text: Marziana Mohamed Alias / Photo:Mohd Fairus Md Isa / Translation: Mazlan Hanafi Basharudin