USM LAUDED FOR ITS CONTINUOUS EFFORTS IN ENCOURAGING LEARNING OF JAPANESE LANGUAGE AND CULTURE
PENANG, 1 November 2018 – The Consul-General of Japan in Penang, Mr. Shinichiro Kanoya lauded Universiti Sains Malaysia (USM) in its continuous efforts in encouraging the learning of the Japanese language and culture, especially among students at the university, in schools and members of the public in this region.
"I believe USM takes cognisance of the importance of languages towards developing a well-rounded individual with global mindset, nation-building as well as removing international barrier for enhanced diplomatic and economic networking.
"The acquisition of a third language such as the Japanese language gives an individual an added advantage and a competitive edge in his/her career pursuits both locally and internationally," said Shinichiro in his opening speech at the launching of MOMIJI Day 2018 on 30th October here.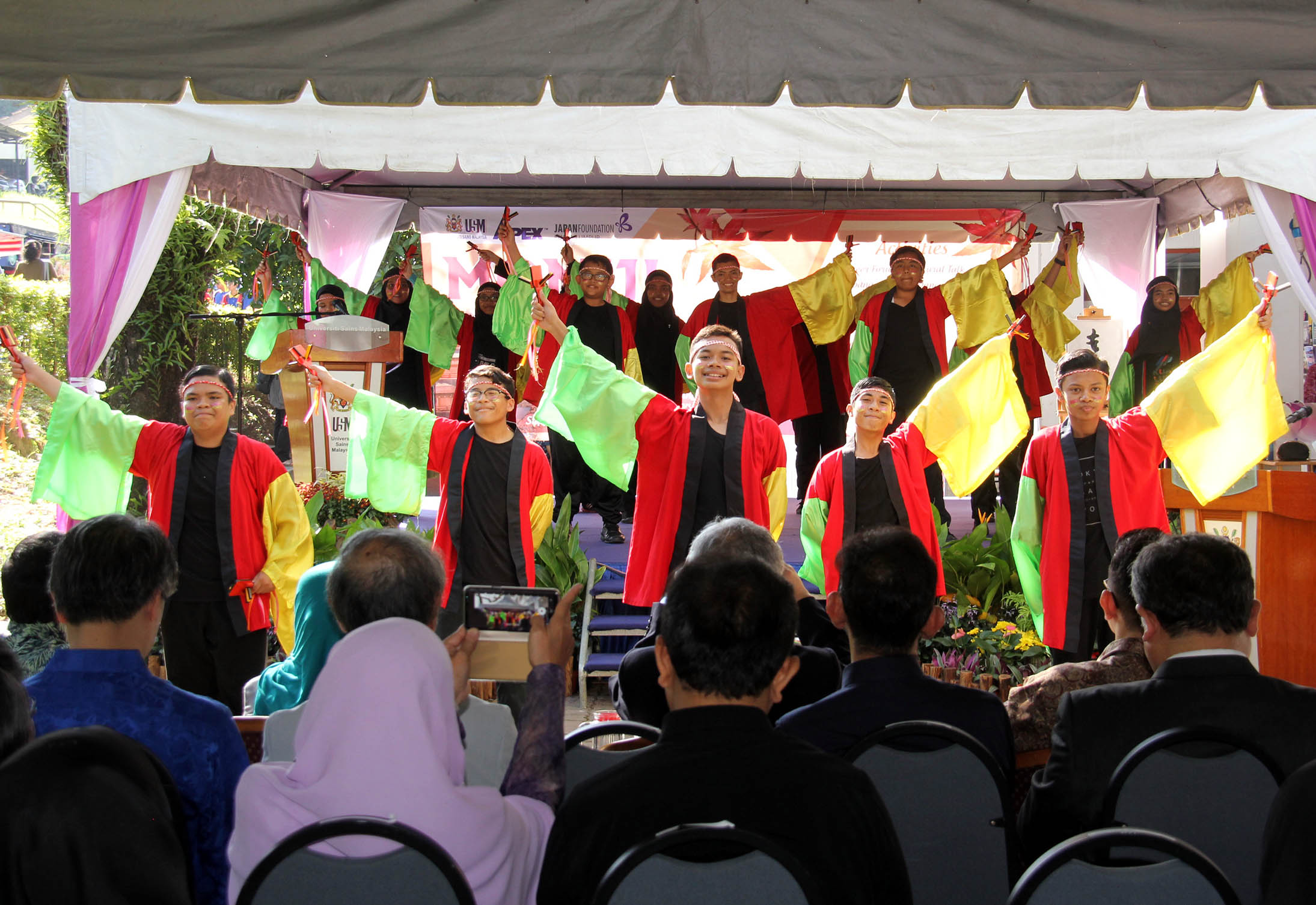 MOMIJI Day 2018 was organised by the USM School of Languages, Literacies and Translation (PPBLT) with the support of the Japan Foundation Kuala Lumpur (JFKL).
He also praised the School for actively organising events and programmes that expose and inculcate the interest of students and the community in this region to different intellectual and cultural values of the native speakers of the languages that are offered by the School, citing "MOMIJI Day 2018" as one fine example.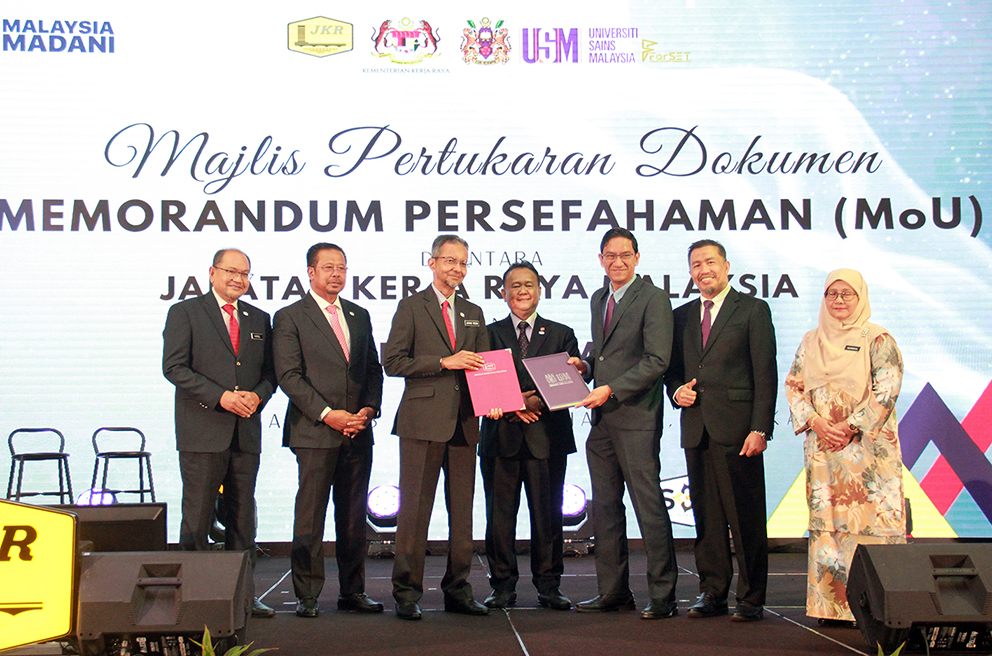 He added, "On behalf of the Japanese government, I am committed to giving my full support to the School and to USM in this noble effort, which I strongly believe will help to build and strengthen international ties between the people of Malaysia and Japan."
In her opening speech earlier, the Dean of PPBLT, Professor Dr. Tengku Sepora Tengku Mahadi, who is also the Chairperson of MOMIJI Day 2018, hoped that by being exposed to the Japanese language and culture, participants will develop a greater understanding and appreciation in their Japanese language teaching and learning endeavours.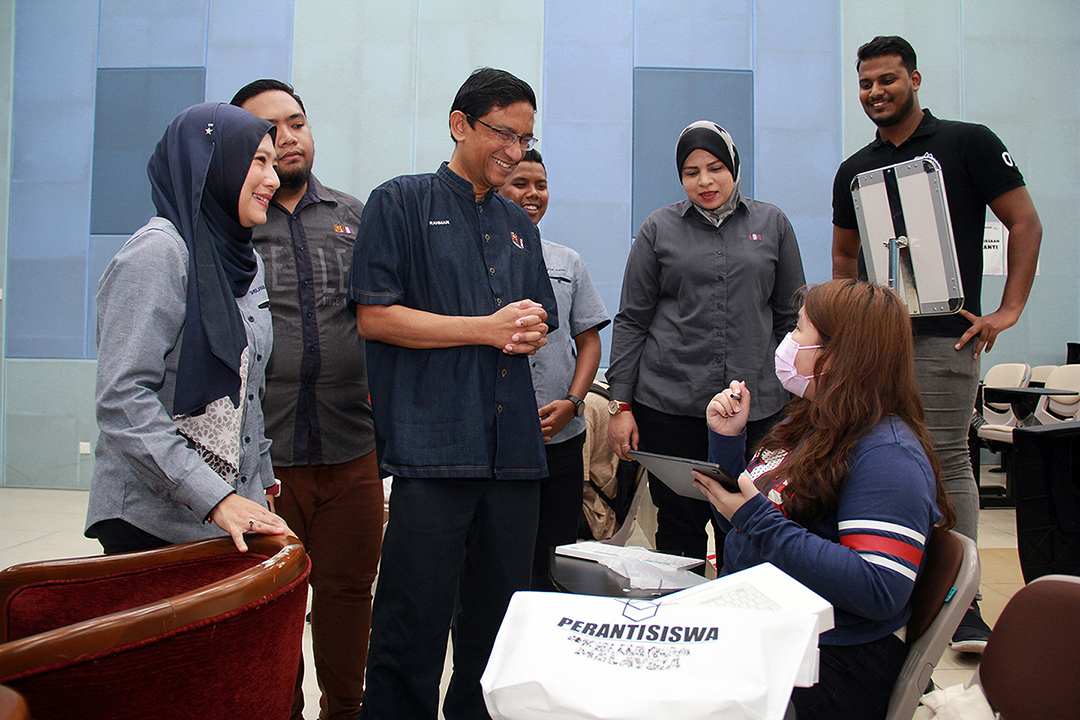 "We also hope that through MOMIJI Day, Japanese language educationists and classroom practitioners will be able to build a common platform towards developing Japanese language education in the states of Perlis, Kedah and Penang, and taking it to greater heights.
"Furthermore, this programme allows students and teachers from schools and the University to interact and network, and share knowledge, experiences and innovative ideas in promoting the learning and usage of the Japanese language," she added.
More than 200 visitors and guests, including Japanese language learners at USM and secondary school teachers and students from several schools in the northern region attended MOMIJI Day 2018.
Among the 10 participating schools were Sekolah Menengah Sains Kepala Batas; Sekolah Menengah Sultan Abdul Halim; Sekolah Menengah Kebangsaan Seri Nibong; Sekolah Menengah Kebangsaan (P) St. George; Sekolah Menengah Kebangsaan Tinggi Bukit Mertajam; and Sekolah Menengah Kebangsaan Bukit Jambul, to name a few.
The fun-filled one day event also featured various cultural and academic activities related to Japanese language learning and teaching such as poem recital and J-POP contest, Ikebana workshop, cultural talk, career forum, calligraphy writing, origami session, tea ceremony, onigiri making, film/movie screening and Japanese Anime.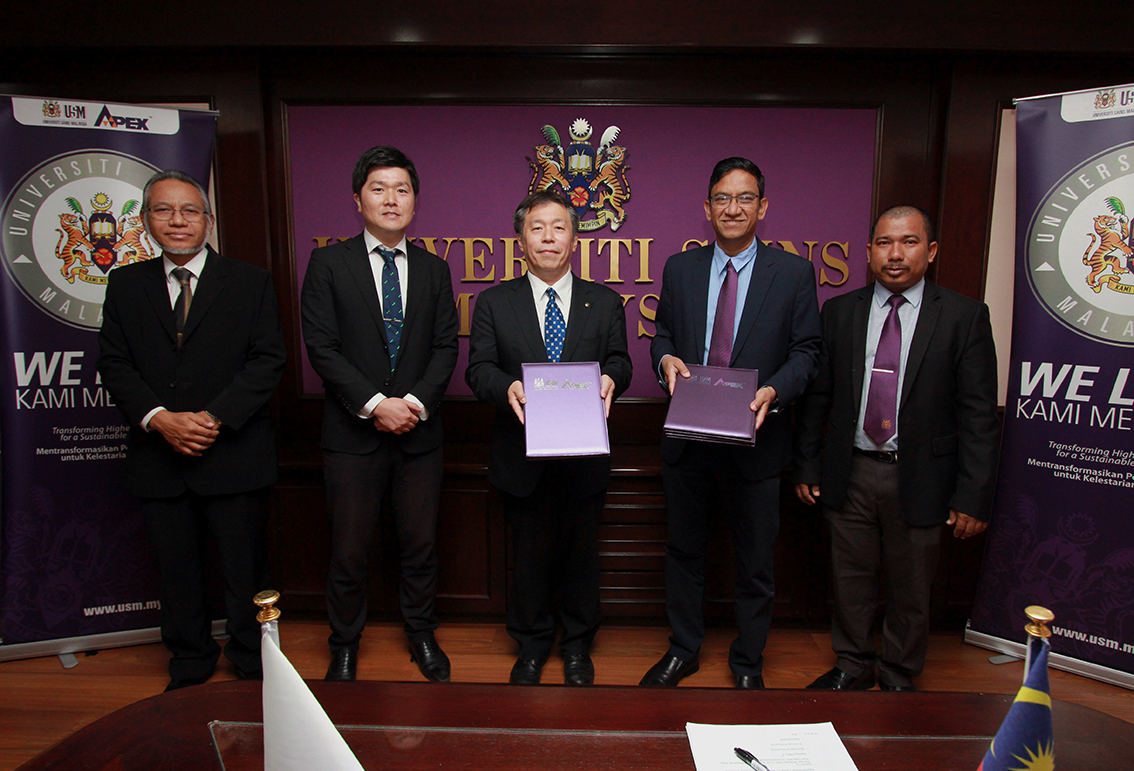 Also present were Rittichai Tubsuwan (representing the Consul-General of Royal Thai Consulate-General, Penang); Yoshitake Nakagawa (representing the Director of JFKL); Lio Chee Yeong (Honorary Consul of Denmark in Penang); heads of department and officers of the University.
"Momiji" literally means the red leaves of the maple trees which are the most beautiful trees during the autumn season in Japan. Traditionally, autumn would bring joy to the common people as it was a sign of harvest and a time to enjoy with friends and family, and appreciate nature's colourful displays.
Text: Tan Ewe Hoe/Photos: Mohd Fairus Md. Isa