RUNNING TOGETHER FOR CHARITY, PEACE AND HARMONY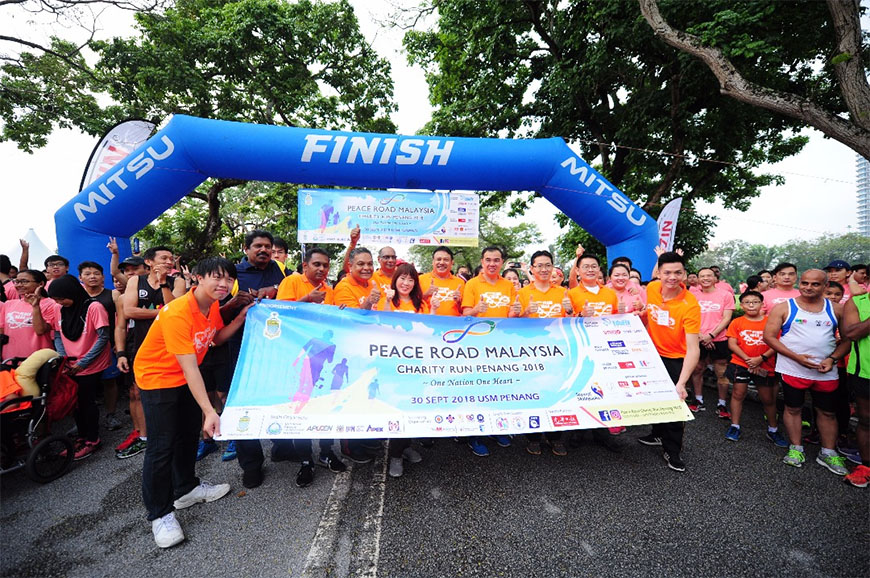 PENANG, 30 Sept. 2018 – The rain did not hinder the spirit of some 3,000 participants at Universiti Sains Malaysia (USM) this morning, as they took part in the Peace Road Charity Run Penang 2018.
Some came to USM as early as 6:00 am to be part of this meaningful programme, jointly organised by Universal Peace Federation (UPF), Asia-Pacific University-Community Engagement Network (APUCEN), Persatuan Kebajikan Asas Pulau Pinang (PKAPP) and USM.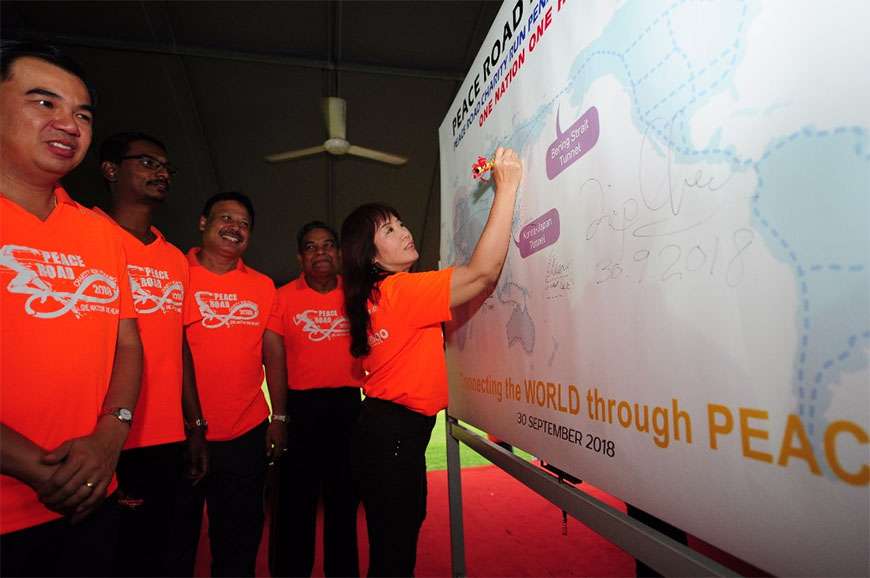 With the theme "One Nation One Heart", the run was officiated by the Penang Exco for Youth and Sports, YB Soon Lip Chee at the USM Minden field.
Representing the Penang Chief Minister, he said that this kind of programme needed to be held more often as it promotes togetherness and global peace among the various races.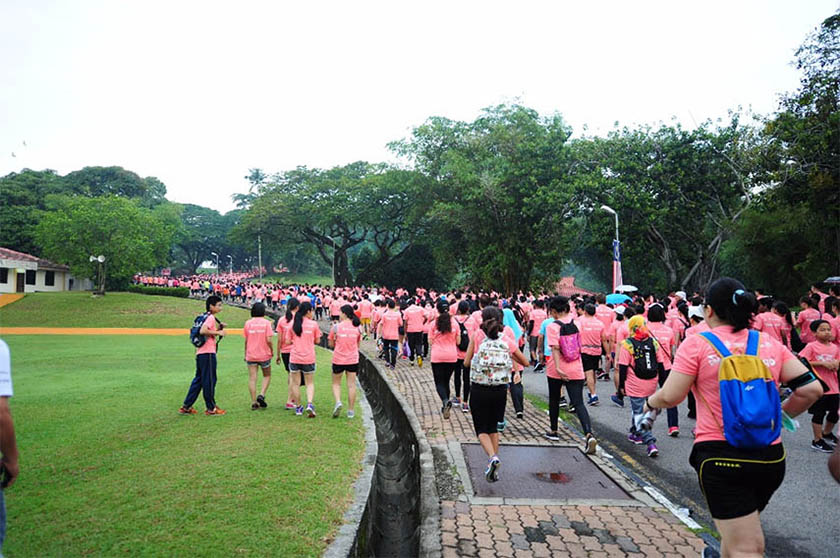 "It could lead to positive outcomes in realising the aim towards national unity. At the same time, charitable practices could be promoted regardless of one's gender, ethnicity, religious or political beliefs," he added.
The USM Engineering Campus Director, Professor Dr. Nor Azazi Zakaria who represented the USM Vice-Chancellor, said that the programme could lead to impactful outcomes through proactive university-community engagements which are inclusive and holistic, and which is in line with achieving excellence in research and education.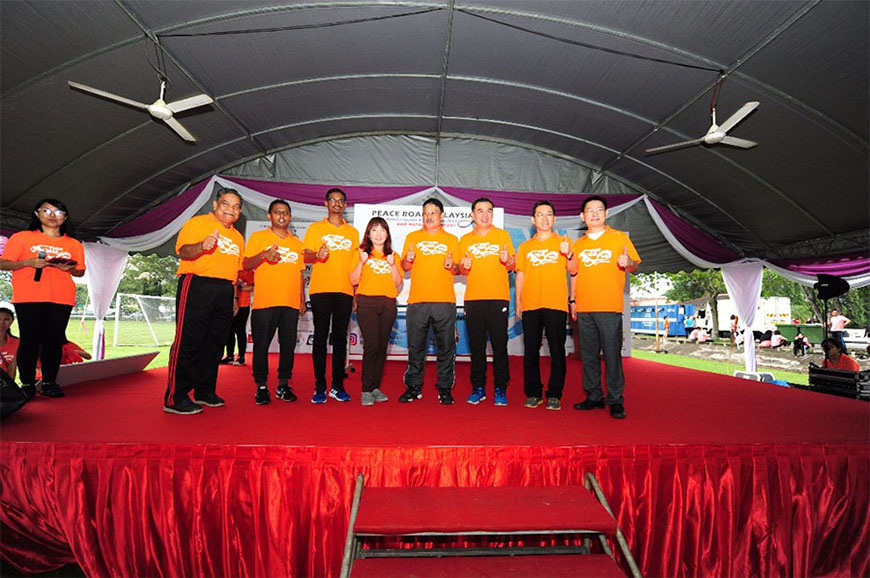 He said, "USM would continue to support organisations which hold programmes leading towards peace and surely those who are involved today have high hopes in establishing peace and having a greater understanding of the diverse communities in this country."
"I urge all the local and international runners gathered here today to celebrate our differences and focus on our commonalities. Use this occasion to gather new inputs, develop a better understanding of each other's culture, and create networking among yourselves."
Nor Azazi also hoped that the programme would go global for the world to see how Malaysia and Malaysians strive towards achieving peace and ensuring the rights of all.
Others who were present at the run included Batu Uban MP, YB Kumaresan Arumugam; Director of Universal Peace Federation Malaysia, Yutaka Yumada; Executive Director of APUCEN, Professor Dato' Dr. Aileen Tan Shau Hwai; President of PKAPP, Alagesan Ayaru and Director of USM Sports and Recreation Centre, Muhamad Mohd. Hanif.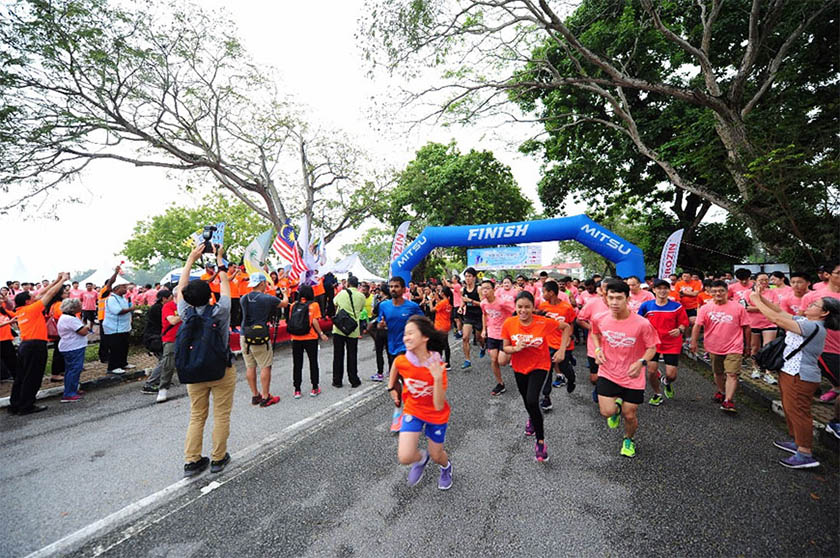 The distinguished guests also flagged off the runners in the two categories, 3.6 km and 7 km, and took part in the 3.6 km run within the USM campus.
Held in its 4th year, and for the first time to be held consecutively in Penang and at USM, the charity run provides an ideal platform for all peace-loving people representing the diverse communities in Malaysia, who are seeking to make a difference and aspire for noble change by being involved in a worldwide peace movement (with more than 120 countries involved).
Peace Road is an enabler for knowledge-sharing, and to inspire and empower each other in the pursuit of harmonious living for sustainable development. All would come together as ONE to celebrate the differences in the spirit of "Muhibbah" and being together in celebrating "UNITY IN DIVERSITY".
APUCEN and other partners involved in this event strongly believe that there is a need to balance knowledge and character among our future generations. Aristotle once said that "Educating the mind without educating the heart is no education at all".
APUCEN aims to instill in future generations the moral values and principles, as they undergo education along with the advancements in technology and globalisation. This would ensure that they would grow and develop into mindful and responsible citizens of the future.
The development of character could be promoted well through a noble movement like the Peace Road Charity Run – having fun while making each day a better day for all.
Text: Prof. Dato' Dr. Aileen Tan Shau Hwai & Mazlan Hanafi Basharudin