USM ESTABLISHES ACADEMIC AND RESEARCH COOPERATION WITH ZHEJIANG POLICE COLLEGE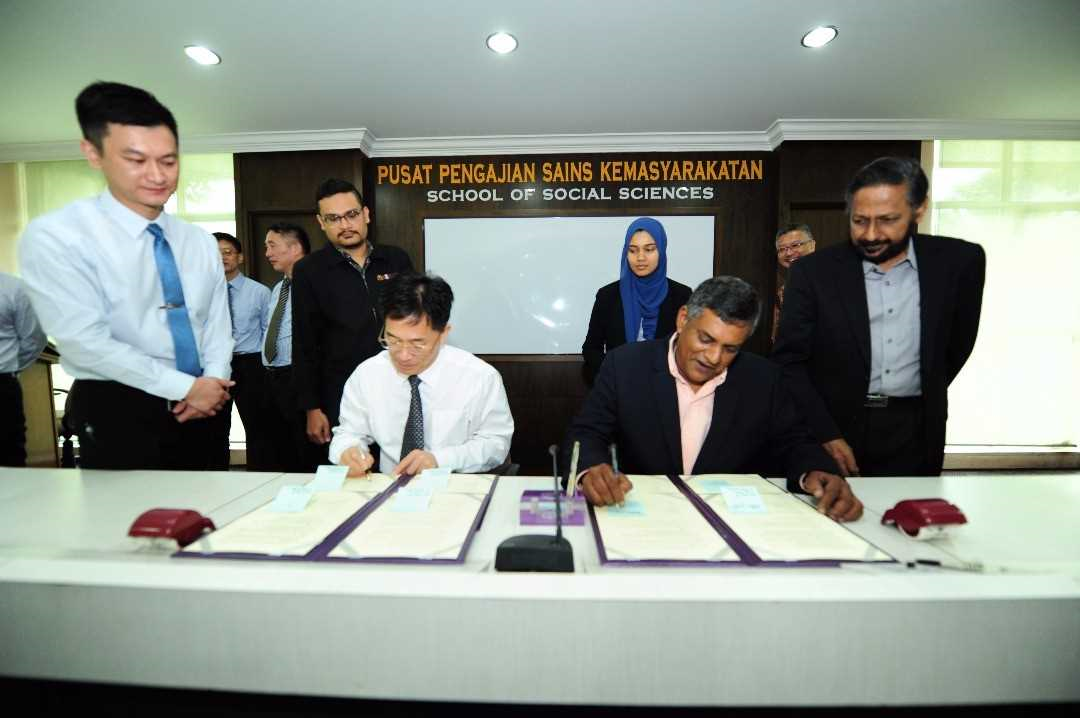 PENANG, Sept. 2018 – Universiti Sains Malaysia (USM) recently received a working visit from several high-ranking officials from the Zhejiang Police College, China led by its Vice-President, Jiang Zhen Ming at the USM School of Social Sciences here.
A Cooperative Agreement (CA) was signed between both institutions that will see the exchange in academic affairs, cooperation in scientific research and other areas of mutual interest related to traditional police work, criminology, forensic science and cyber security.
Zhen Ming signed the CA on behalf of Zhejiang Police College, while renowned criminologist and Director of USM Security Department, Associate Professor Dr. P. Sundramoorthy represented the Vice-Chancellor in signing for USM.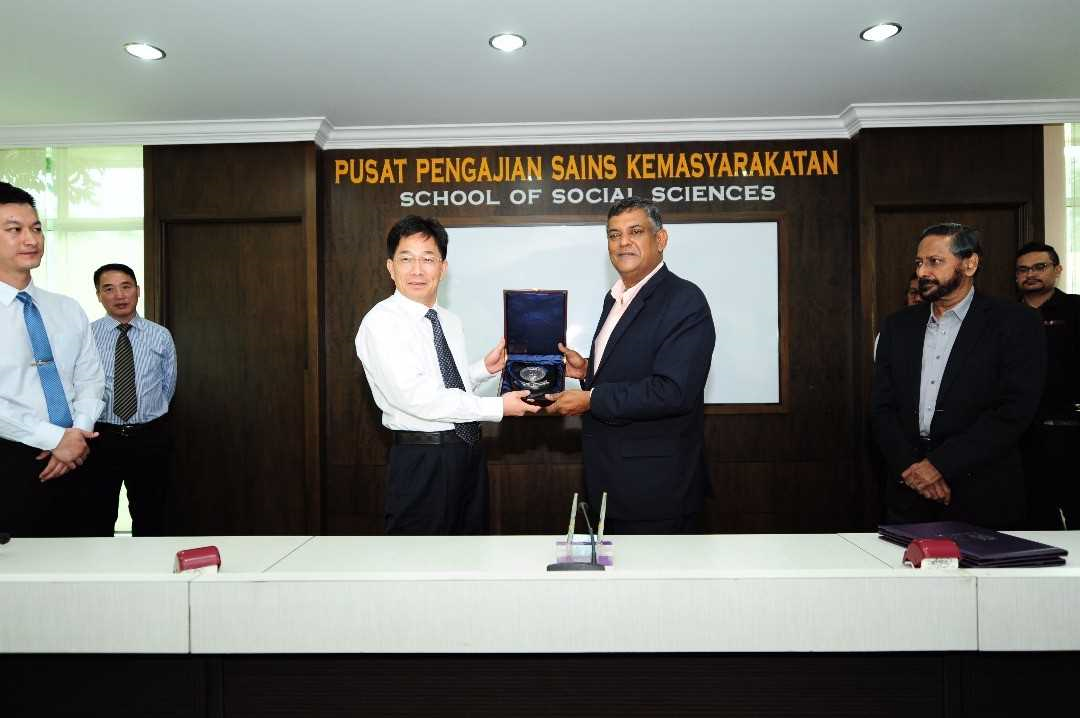 The two sides also discussed the cooperation opportunities such as implementing student exchange programmes (joint programmes that allow credit transfer for one or two semesters), assigning officers, lecturers and students to attend short-term training courses, as well as the exchange of visiting lecturers to give lectures and seminars.
It was hoped that the cooperation would further strengthen the working relationship between both Malaysia and China, especially those involving China's 'One Belt, One Road' (OBOR) initiative.
Also present at the discussion and signing ceremony were Professor Dr. K. Vicknasingam (Director of USM Centre for Drug Research); Dr. Selvakumar Manickam (senior lecturer and researcher at the National Advanced IPv6 Centre [NAv6]); several lecturers from the School of Social Sciences; and officers from USM Security Department.
The visitors were later taken to a short tour of the USM Campus which is also fondly known as the 'University in A Garden'.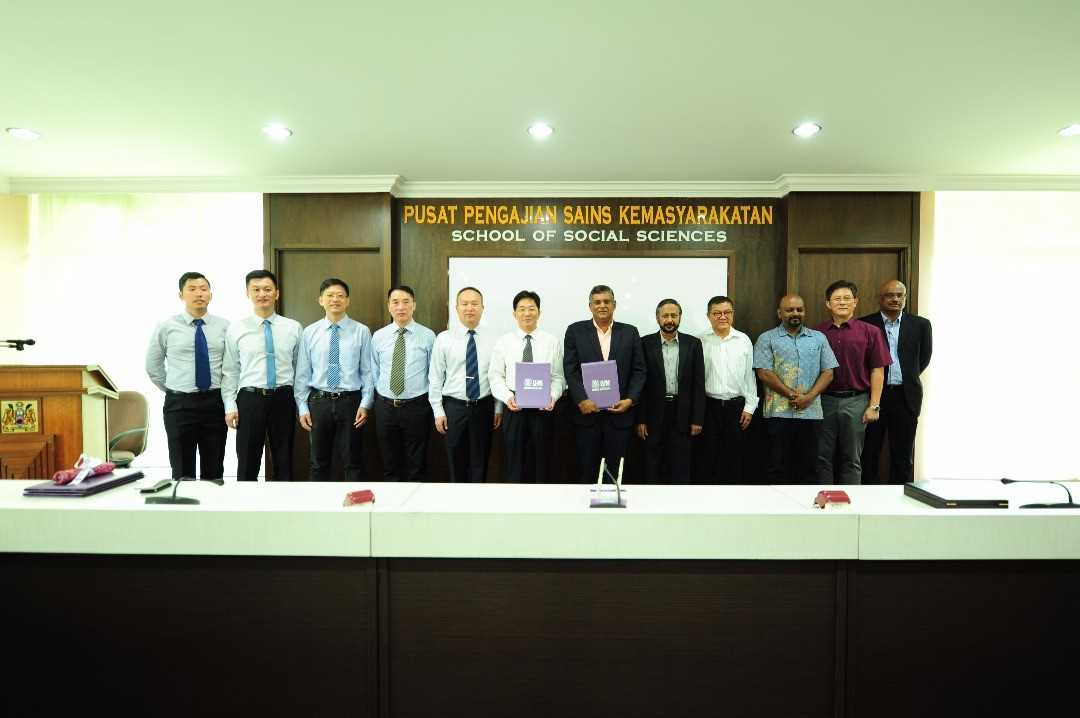 Zhejiang Police College is located in Hangzhou and is the principal training centre for police officers and the Department of Public Security for Zhejiang Province. It is also the Chinese organiser of Chinese-EU collaborations.
Text: Tan Ewe Hoe