USM WELCOMES COURTESY VISIT FROM JAPAN'S CONSUL-GENERAL IN PENANG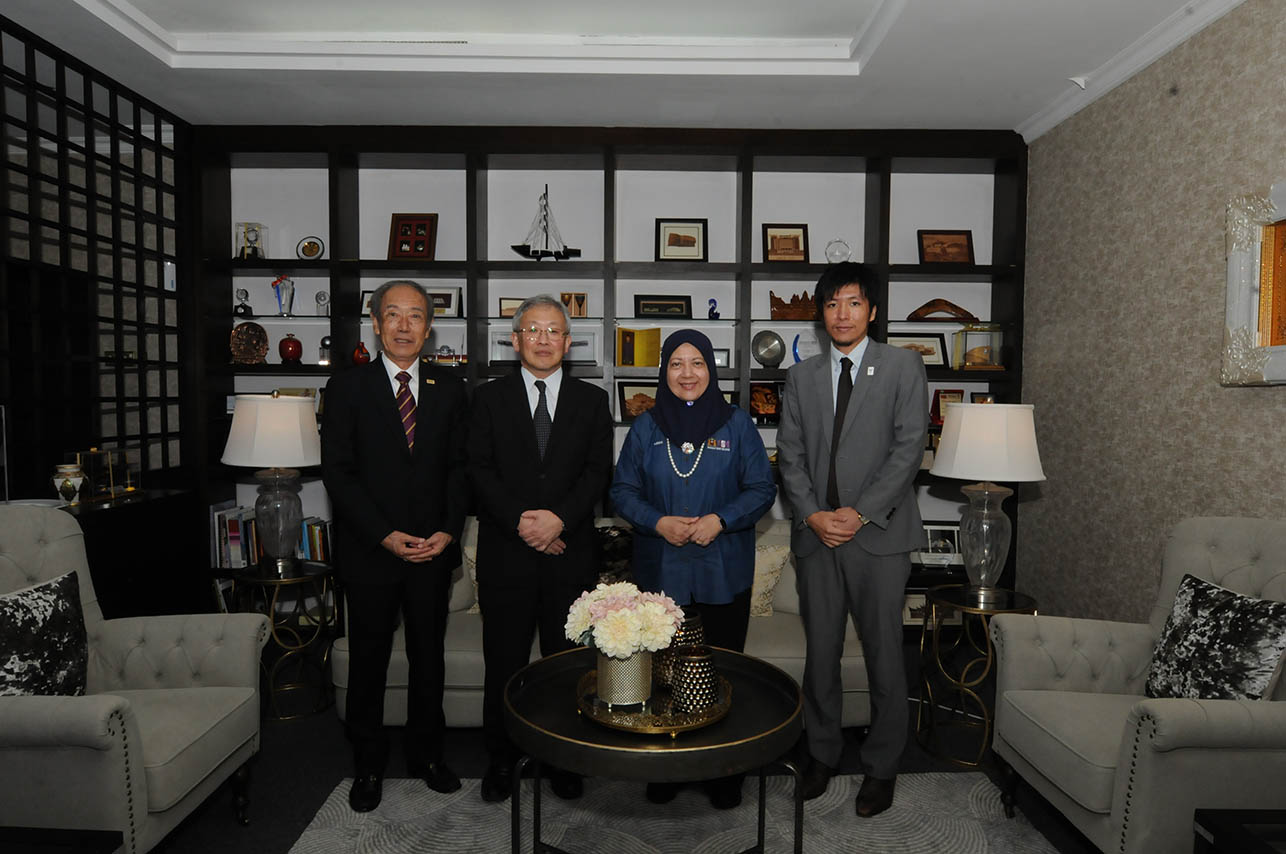 USM, PENANG, 3 Aug 2018 – The Vice-Chancellor of Universiti Sains Malaysia (USM), Professor Datuk Dr. Asma Ismail received a courtesy visit from Shinichiro Kanoya, the newly-appointed Consul-General of Japan in Penang and his Deputy, Kosuke Nakagawa at the Vice-Chancellor Office here today. Also present was the Director of Japanese Cultural Centre KUFS-USM, Masatoshi Soeda.
Asma congratulated Shinichiro on his appointment and hoped that he would continue to enrich the close working relations between Japan and USM, not limited to cultural programmes, but also in academic excellence.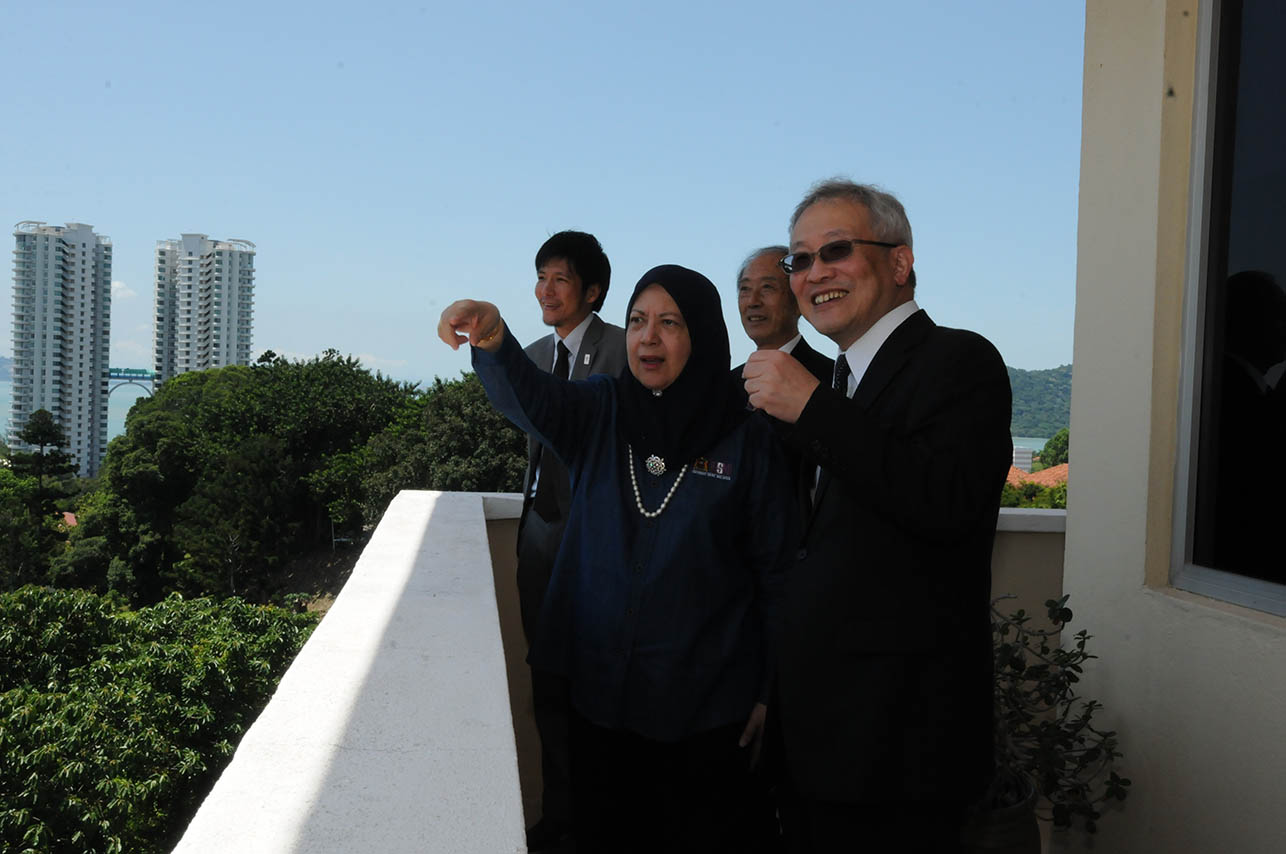 The Vice-Chancellor took the opportunity to share her experiences in Japan and present USM's outstanding profile to the delegates.
According to her, USM has established relations with several Japanese institutions and agencies such as Nagaoka University of Technology (NUT), Kyoto University of Foreign Studies and Riken Research Institute, a world-renowned scientific institute in Japan.
In areas of student exchange, she also mentioned the number of students from Japan is noticeably less than other countries in USM, and Consul-General agreed to expand the collaboration by providing more cooperative research opportunities in the future.
USM hopes to continue such efforts as well, and to initiate double degree programmes with Japanese universities.
The delegates expressed their gratitude for the continuous and immense support received from USM in organizing cultural programmes which strengthen the bilateral relations between USM and Japanese institutions.
Text: KUFS-USM & MPRC