TELLING STORIES BRINGS EARLY RAYA CHEER TO USM WONDER WOMAN OF SCIENCE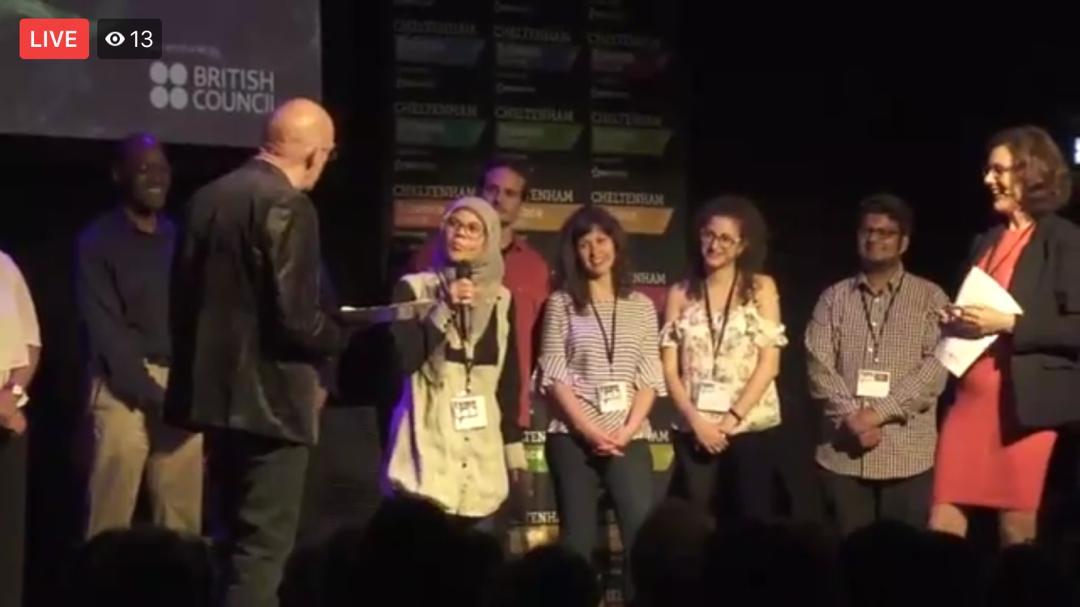 CHELTENHAM, ENGLAND, 8 June 2018 – If you've heard people say that science is hard, just try talking to this person.
She succeeded in winning the judges' hearts at the FameLab International 2018 Competition recently at the Cheltenham Festival in England, United Kingdom and went on to become the champion at the competition.
Dr. Siti Khayriyyah Mohd Hanafiah from the Universiti Sains Malaysia (USM) School of Biological Sciences presented her winning entry, and competing alongside competitors from 11 countries, namely Egypt, Poland, Kazakhstan, United Kingdom, South Africa, Greece and Cyprus.
Siti was the sixth finalist to present her entry with the title 'To Find a Hidden Killer', and much to her surprise, she was announced as the winner of the competition, which has been likened to the WORLD CUP OF SCIENCE COMMUNICATION.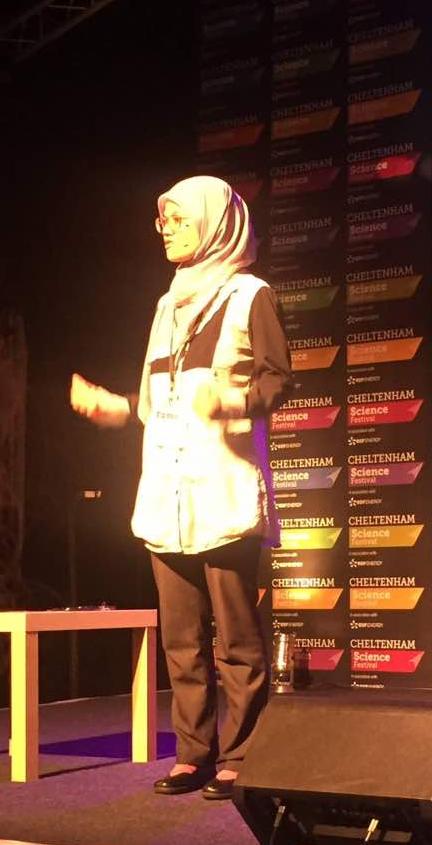 Prior to the competition, she had won the Malaysia National 2018 FameLab competition, talking about 'Tuberculosis' and which qualified her to proceed to the international-level meet.
FameLab was started in 2005 in the UK at the Cheltenham Science Festival and is now a diamond model for successfully IDENTIFYING, TRAINING AND MENTORING SCIENTISTS AND ENGINEERS, serving as an avenue to share their enthusiasm for their subjects in the field of Science, Technology, Engineering and Mathematics (STEM) with the public.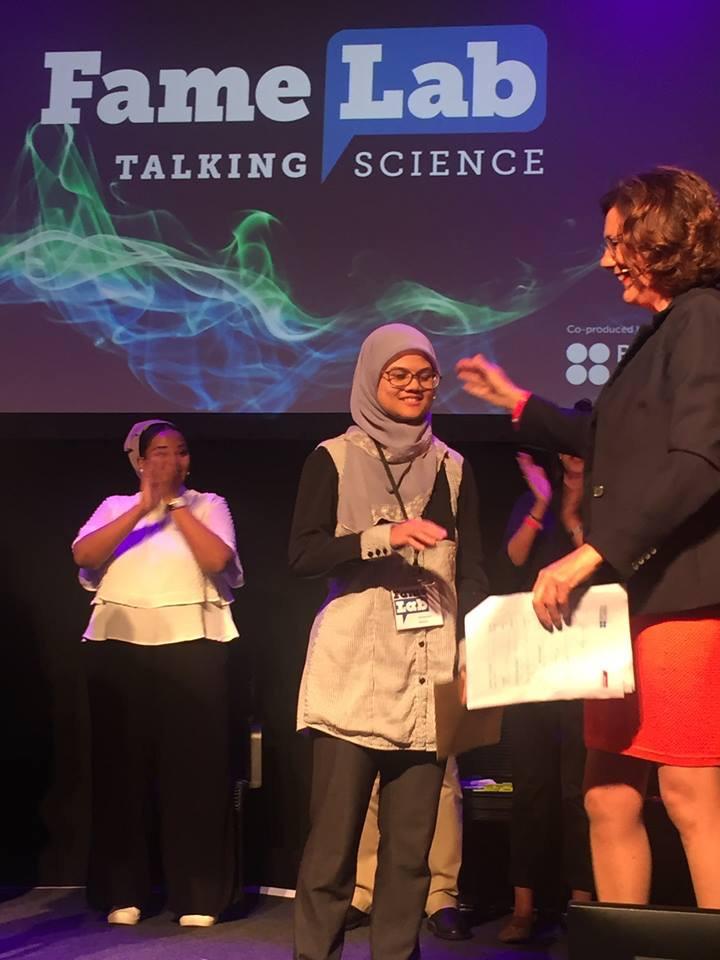 FameLab provides the platform for them to COMMUNICATE EFFECTIVELY in the media intensive environment which we currently live in, effectively being the only science competition to go beyond borders.
Who said science was so hard?
Text: Hafiz Meah Ghouse Meah/Mazlan Hanafi Basharudin