USM RESEARCHERS RAISE AWARENESS ON JELLYFISH THREAT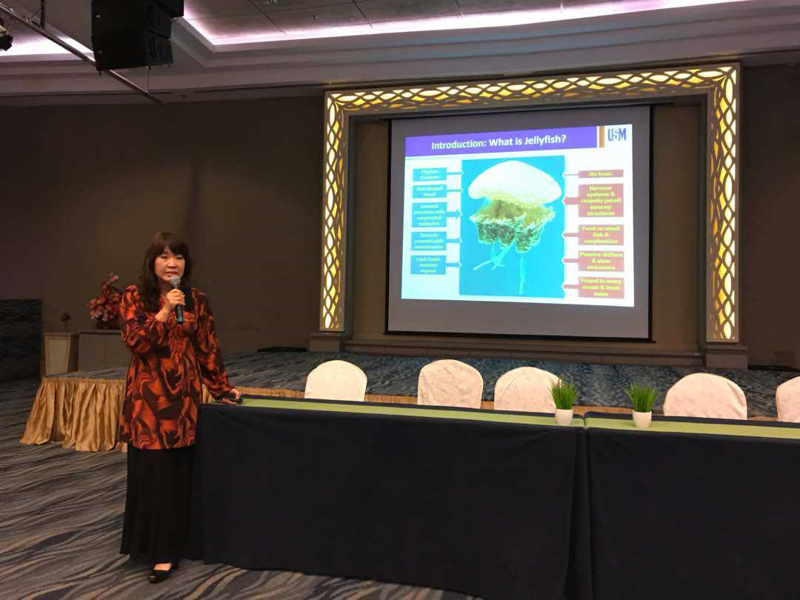 PENANG, May 2018 – Professor Dato' Dr. Aileen Tan Shau Hwai, Director of the Universiti Sains Malaysia (USM) Centre for Marine and Coastal Studies (CEMACS), and Professor Dr. Zulfigar Yasin from the School of Biological Sciences, USM were among the speakers who shared their knowledge and expertise in a workshop on handling the emerging threat from Box Jellyfish and other species found in the seas off Penang Island.
The half-day workshop was organised by the Malaysian Association of Hotels (MAH) Penang Chapter, together with USM as part of its ongoing Jellyfish Awareness Campaign to educate all those involved in the hospitality industry in Penang.
About 50 participants from various hotels, comprising mainly Emergency Response Team (ERT) members, security personnel, recreation and front office staff attended the workshop that was held at the Golden Sands Resort Penang on 27th April.
The workshop was also part of USM's commitment to the Jellyfish Awareness Programme under the United Nations Intergovernmental Oceanographic Commission (IOC) for the Western Pacific (WESTPAC).
The Box Jellyfish is considered to be among the top ten deadliest animals on Earth, containing toxins that would cause paralysis to the heart, nervous system, and skin cells when in contact with the tentacles. It is deemed highly hazardous to unsuspecting swimmers in the sea.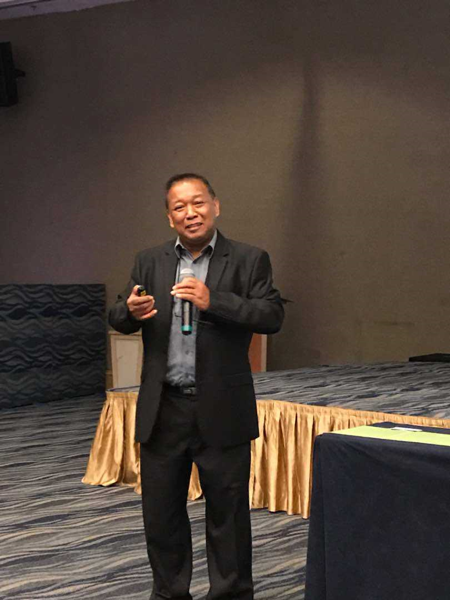 This highly informative and educational workshop covered all aspects of the threat posed by venomous sea creatures along with guidance on the dos and don'ts when a person is stung.
The session included scientific facts on the Box Jellyfish and a video presentation of first aid treatment for victims.
First responders from St. John Ambulance were also present to demonstrate emergency first aid treatment for victims stung by jellyfish on the beach front of the resort.
Also present were Dr. Ahmad Khaldun Ismail, Medical Lecturer & Consultant Emergency Physician from Universiti Kebangsaan Malaysia Medical Centre; Khoo Boon Lim, Chairman of MAH-Penang; Elaine Yue, General Manager of Shangri-La's Rasa Sayang Resort & Spa and Golden Sands; and William Tan, Executive Director of Sevena Networks.
It is hoped that through this workshop, all participants would be equipped with the vital knowledge and practical know-how in the event of an actual emergency involving jellyfish sting victims.
Original text: Malaysian Association of Hotels (MAH) Penang Chapter/Editing: Tan Ewe Hoe