A MISSION OF FAITH AND LOVE ABROAD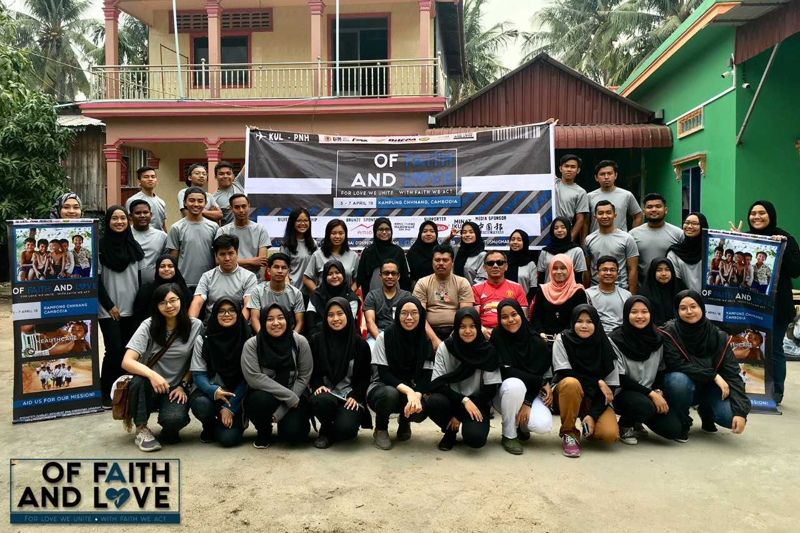 We've seen the rich and we've seen the poor. Now, is the time to help the deprived for a better future.
12 April 2018 – "Of Faith and Love", a volunteer mission held during the Universiti Sains Malaysia (USM) mid-semester break, was successfully carried out by a team of volunteers from the USM Desasiswa Tekun Residential Council to aid the people of Kampong Chhnang in Cambodia.
They successfully raised funds and collected pre-loved items for the welfare of the children in that village within the time span of less than six months, which was from October 2017 until March 2018.
"The main focus of the mission was to aid the children in terms of education and healthcare," said Project Director, Mohamad Aiman Hamzah Mohamad Nasir, a 2nd year student from the School of Management.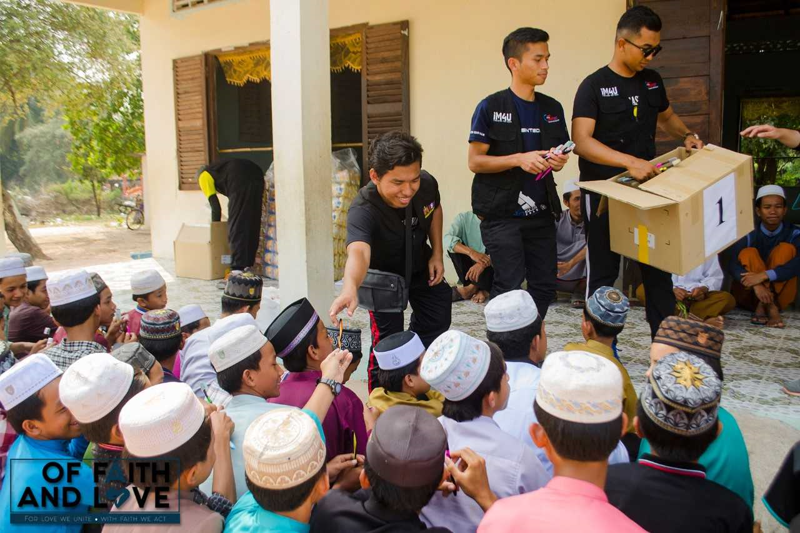 "We carried out spring cleaning at an office to be used by the Imam Council for Islamic Affairs of Kampong Chhnang and the Kampong Chhnang Friendship Clinic to safeguard the health and well-being of the villagers."
"We also visited two schools and gave a talk and demonstration on oral hygiene and proper hand-washing techniques to promote health awareness amongst the children through hygiene care," he further said.
"The team, in smaller groups, then went to four different schools to conduct a lesson on basic Malay language. The lesson was taught by students from the USM School of Educational Studies. The purpose of the activity was to promote the use of the language among the Cambodian students through educational activities and games," he added.
Each group of volunteers also helped set up mini libraries in the respective schools, namely Medrasah Islam Knaikokoh Sep, Medrasah Ushman Bin Affan Prowekbung, Surau Prowekbung and four others.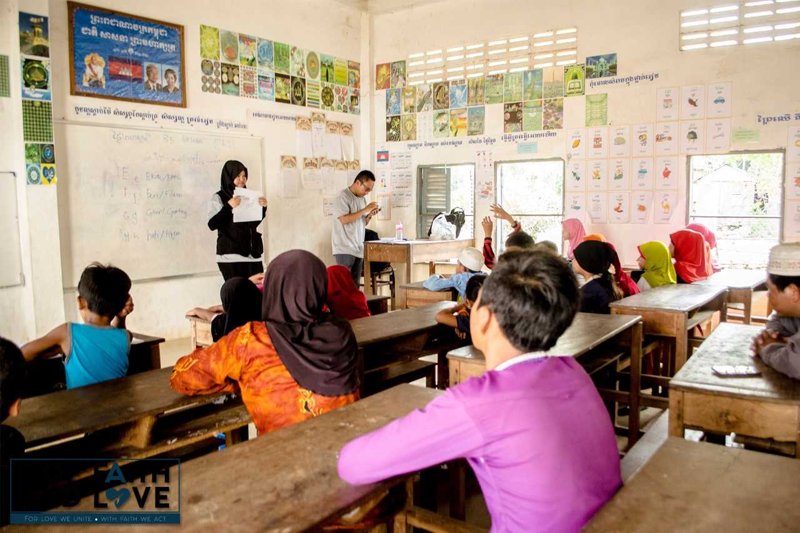 The volunteer mission was sponsored by various parties including MMK Spices Sdn Bhd (Silver Sponsor), Rong Cheng Hardware Sdn Bhd (Bronze Sponsor), Malaysia Kings Towel (Bronze Sponsor), Minat (Kulim) Supermarket Sdn Bhd (Supporter), Yosogo Writing Instrument Sdn Bhd (Supporter), The China Press Berhad (Media Sponsor) and several individual sponsors.
The team consisted of 39 volunteers and accompanied by three officers including the Director of the USM Co-curricular Planning Centre, Associate Professor Dr. Ahmad Tajuddin Othman; Penggawa of Tekun Students' Residence & Director of Students Development Centre; Dr. Nazarudin Zainun and Penolong Penggawa of Tekun Students' Residence, Dr. Mohamad Haafiz Mohamad Kassim.