USM-ECC DEVELOP COMPETENCY FRAMEWORK, 'USM STYLE'
PENANG, 9 April 2018 – Universiti Sains Malaysia (USM) and its international strategic partner, Educational Competencies Consortium (ECC) Ltd. United Kingdom (UK) recently organised a workshop in developing a Competency Framework specifically for USM and to be shared among other local universities.
According to the USM Vice-Chancellor, Professor Datuk Dr. Asma Ismail, the framework will be UK-based but incorporating 'USM-style' to suit the needs of the university.
"The draft of the framework is very much needed because we are facing the disruptive technologies and the convergence of technologies," she said in her opening speech of Developing USM Competencies for Talent Excellence Workshop here today.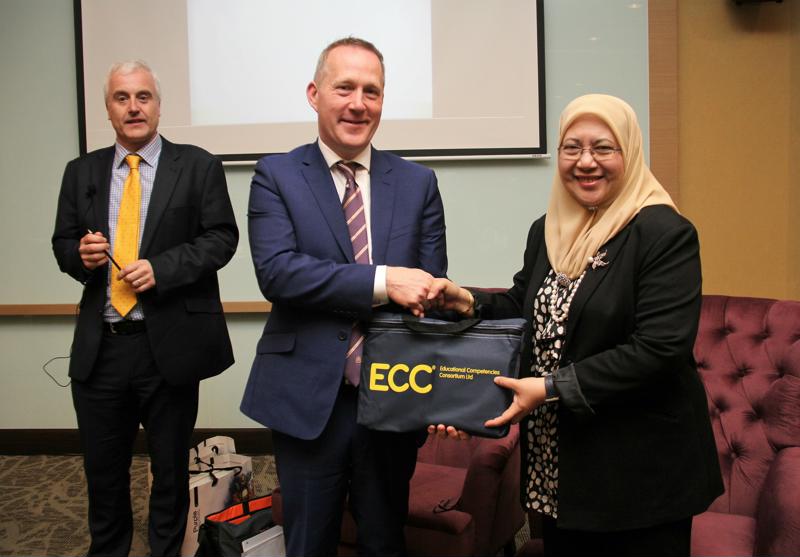 "If we were to move the milestone, we need to acquire knowledge from the best and that's the way to move forward."
"USM needs to have unique strategies and policies for it to become a Preferred University besides focusing on the annual rankings," she added.
"I hope that from this workshop, we can successfully draft the framework that is in line with the USM motto 'We Lead'," said the USM Registrar and also the Director of Centre for Innovation and Productivity in Public Administration (PiPPA), Dr. Musa Ali.
"USM is the first international strategic partner of ECC since 2015 and we also have another 130 members, including the Cambridge University, University of Oxford and others," said the ECC Chief Executive Officer, Nicholas Johnston.
The 3-day workshop was conducted by the Human Resource Consultant of ECC, Craig Peterson and Nicholas, and was attended by 30 USM Principal Officers and Heads of Departments.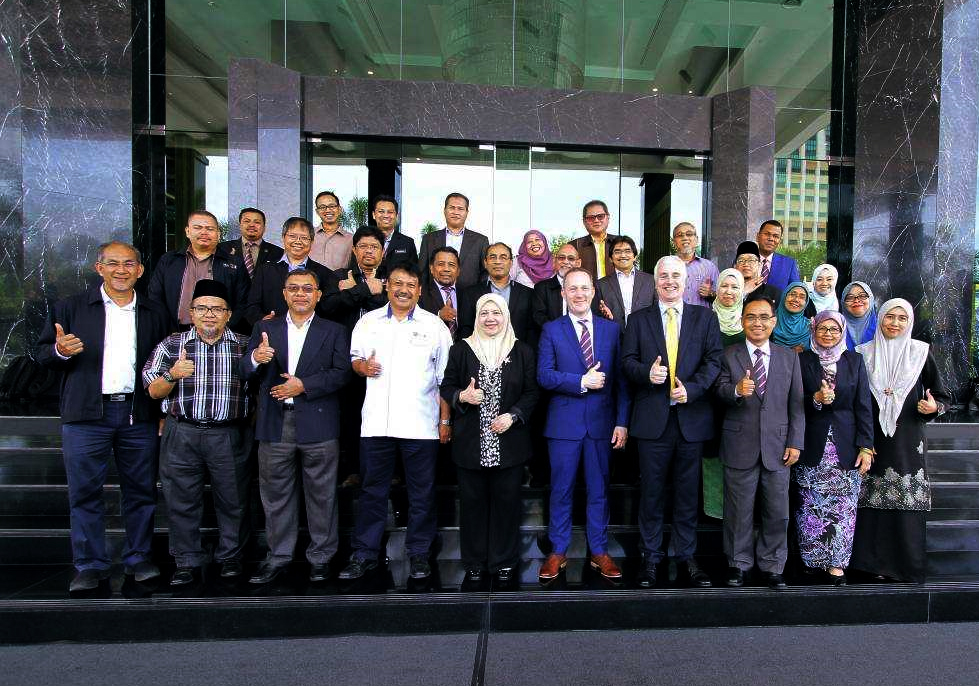 The workshop was organised by several departments at USM which included the Pusat Transformasi Insan (PTI) and PiPPA, together with the National Higher Education Research Institute (IPPTN) and ECC.
Text: Nor Rafizah Md. Zain/Photos: Mohd Fairus Md. Isa