USM READY TO EXPAND COLLABORATION WITH MEXICAN UNIVERSITIES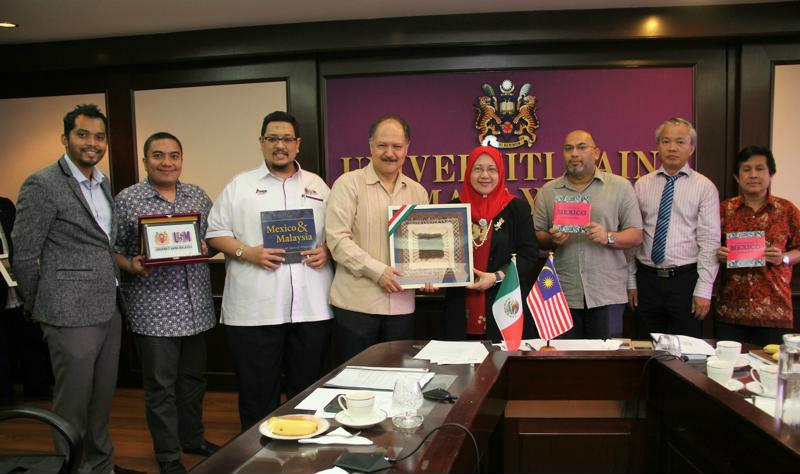 PENANG, 6 April 2018 – Universiti Sains Malaysia (USM) is looking forward to expand collaborative partnerships with universities in Mexico in various fields that would mutually benefit both parties.
The USM Vice-Chancellor, Professor Datuk Dr. Asma Ismail said, USM is truly honoured in being the focus of Mexico in trying to know more about USM and its positioning strategies.
Asma said this when receiving the courtesy visit by the Ambassador of Mexico to Malaysia, H.E. Carlos Felix Corona to USM recently, which was aimed at seeking opportunities for potential collaboration and partnership with USM.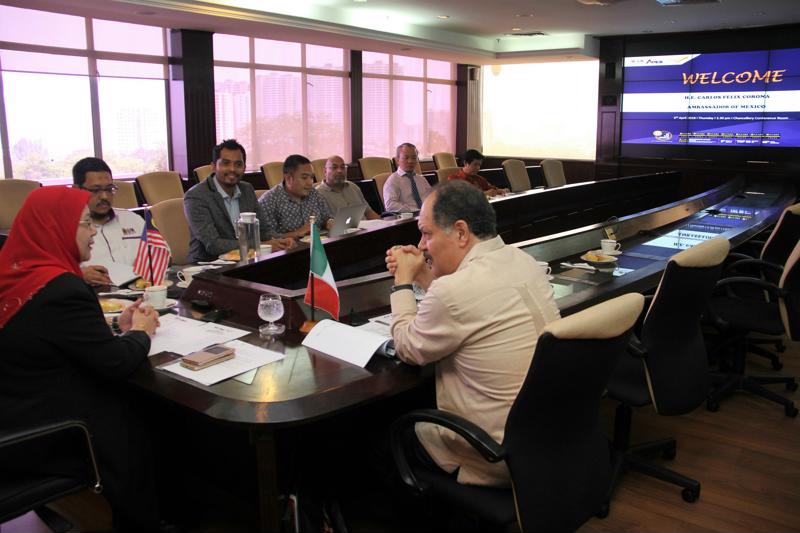 "It is a pleasure of USM to connect with the universities in Mexico, and hopes that from this collaboration, in the future there will be more Mexican partners coming in," she said.
Meanwhile, Carlos remarked that there is much interest in the move to collaborate with USM especially in the field of Social Sciences, Aerospace Engineering and International Policy Studies, and is delighted with the potential of the university's location in the northern part of Malaysia.
He believed in establishing meaningful collaborations and having the people of Mexico getting to know Malaysia even further, and bringing greater achievements in strategic partnerships beyond borders.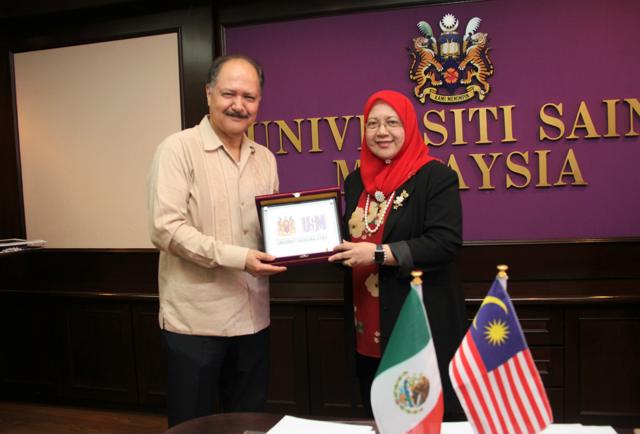 Also present at the discussion were the Deputy Vice-Chancellor (Academic and International), Professor Dr. Ahmad Farhan Mohd Sadullah and several heads of departments.
Text: Marziana Mohamed Alias