MOVING FURTHER WITH FREE PUBLIC TRANSPORT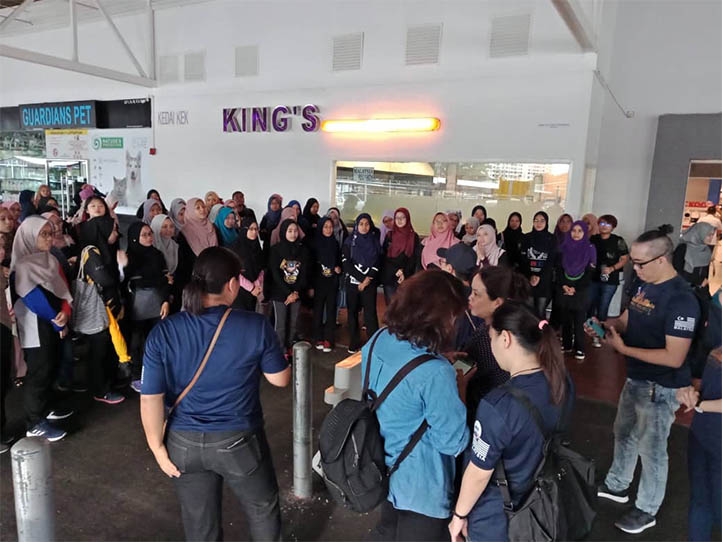 PENANG, 30 March 2018 – At the end of 2017, Rapid Penang had introduced a public bus service that goes into the Universiti Sains Malaysia (USM) Engineering Campus in Nibong Tebal on mainland Penang.
During the launch of the Route 804 bus service then, the Director of the USM Engineering Campus, Professor Dr. Nor Azazi Zakaria had said that this effort would provide greater convenience and mobility to the campus community. They would be able to travel beyond the campus grounds and along the Parit Buntar - Nibong Tebal locations.
USM has always supported initiatives to create a more sustainable future for the nation and society, in line with its APEX agenda of 'Transforming Higher Education for a Sustainable Tomorrow'.
The move towards greater use of public transport is also in line with the Sustainable Development Goals (SDGs) set by the United Nations 2030 Agenda for Sustainable Development, now also known as the 17#GlobalGoals.
The operators of Rapid Penang have now unveiled a plan to reduce the traffic problem in Penang. Being the main public transport operator within Penang, the bus service serves commuters within the state as well as in the neighbouring towns of Kedah and Perak.
Formed in 2007 as a subsidiary of Prasarana Malaysia and managed by Rapid Bus Sdn Bhd, it is now planning to provide the public with a free stage bus service as a temporary solution to reduce the traffic congestion in Penang.
The Congestion Alleviation Transport (CAT) free bus service is scheduled to be launched on April 1, 2018 and would cover 12 major areas. The service is aimed primarily at existing bus users, new commuters, students, blue-collar workers and tourists. 52 buses will be available for the service, which starts from 6am until 10pm, plying roads which are close to public areas such as schools, hospitals, markets, shopping centres and government offices.
According to news reports, Rapid Penang Senior Manager, Osman Amir said, the service would cover areas where there was no prior bus service and to increase the use of public transport.
Covering six areas on the island and six on the mainland, the service would go through Tanjung Tokong, George Town, Ayer Itam, Sungai Dua, Bayan Baru, Balik Pulau, Seberang Jaya, Batu Kawan, Bertam, Bukit Mertajam, Alma and Nibong Tebal.
Text: Mazlan Hanafi Basharudin