USM THE FIRST TO OFFER MICROCREDENTIAL EDUCATION PROGRAMME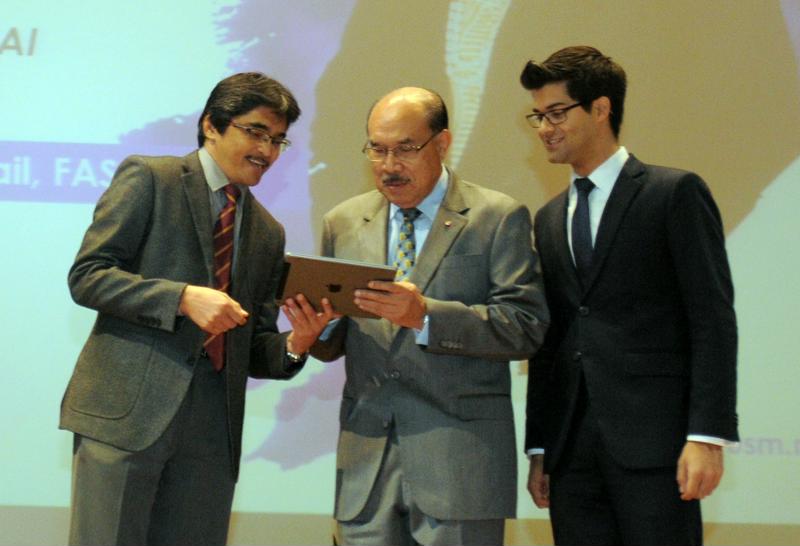 USM, PENANG, 22 February 2018 – Universiti Sains Malaysia (USM) has once again paved the way by offering an education programme known as the 'Microcredential for Personal & Professional Development' to further enhance the available skills of those with careers.
Making use of the 'earn & learn' concept, this lifelong learning system provides the solution to professionals with time constraints in any field of work to enhance their level of competency and skills.
The USM Vice-Chancellor, Professor Datuk Dr. Asma Ismail said, the microcredential programme is a pathway towards professional development with the upgrading of skills in specific and focused areas and are accessible by working individuals wherever they may be.
"Anyone who is interested could join the courses on offer based on individual needs and time commitment. At the same time, there will be committed and dedicated facilitators available to provide guidance."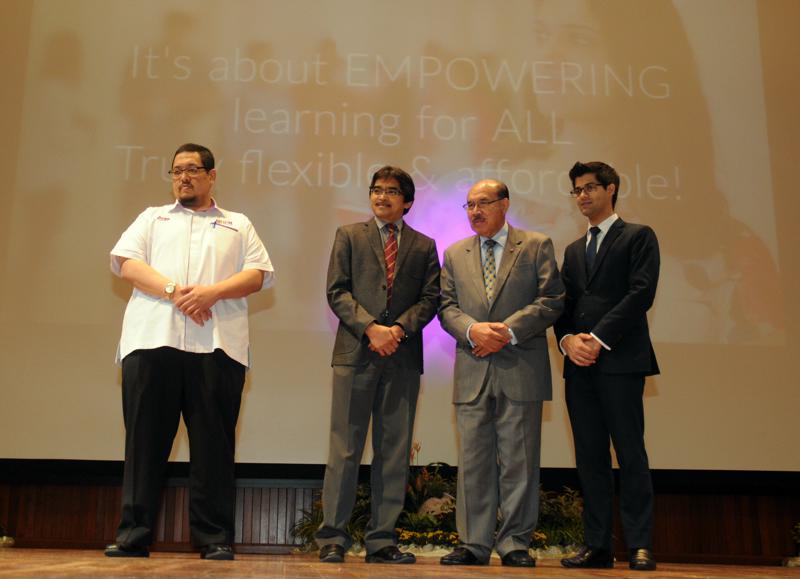 "With the microcredentials, USM has made headways into new territory in offering lifelong educational opportunities beyond campus boundaries. We need to accept the fact that online learning is the new norm and the microcredential model would change the scenario in education in facing this challenging digital era," she said.
Director of the USM Centre for Development of Academic Excellence and Student Development (CDAE), Professor Dr. Abd Karim Alias said the system is co-developed with OpenLearning, an agency that is fully committed in providing flexible education in an enjoyable manner.
Karim explained, the USM Microcredential programme is developed with additional features such as simplified content, personalised, on-demand and based on one's expertise, offering certification with Digital badges and is affordable.
"Among the benefits of the 'Microcredential for Personal & Professional Development' programme are, the modules would be customised specifically towards different knowledge/skills, having recognised outcomes, OpenLearning student experience, offering more value for money and with continued support from the facilitators," he said further.
He added that any individual could enrol in any of the courses offered, from within 30 minutes to 2 hours based on the modules prepared, and upon completion would be awarded a digital certification badge.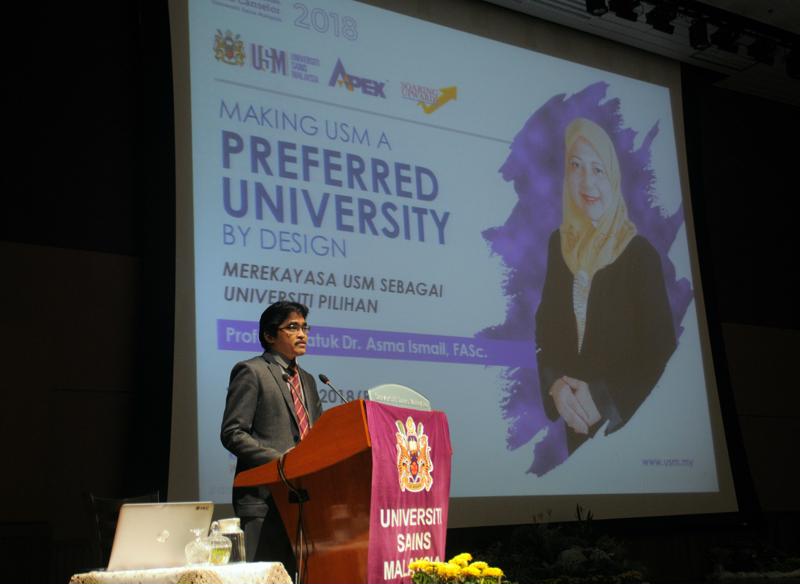 The participant would then receive a full digital certificate upon completing all the modules and submitting the assignments for each programme, he said.
The system was firstly introduced during the Vice-Chancellor's Address 2018 and was officially launched by the USM Pro-Chancellor, Tan Sri Datuk Mustafa Mansor.
Also present at the launch was the Chief Executive Officer of OpenLearning Global (M) Sdn. Bhd., Adam Brimo, who is also the founder of the company and key university officials.
Translation: Mazlan Hanafi Basharudin