USM SPEARHEADS THREE NEW INITIATIVES IN CONJUNCTION WITH VC'S ANNUAL ADDRESS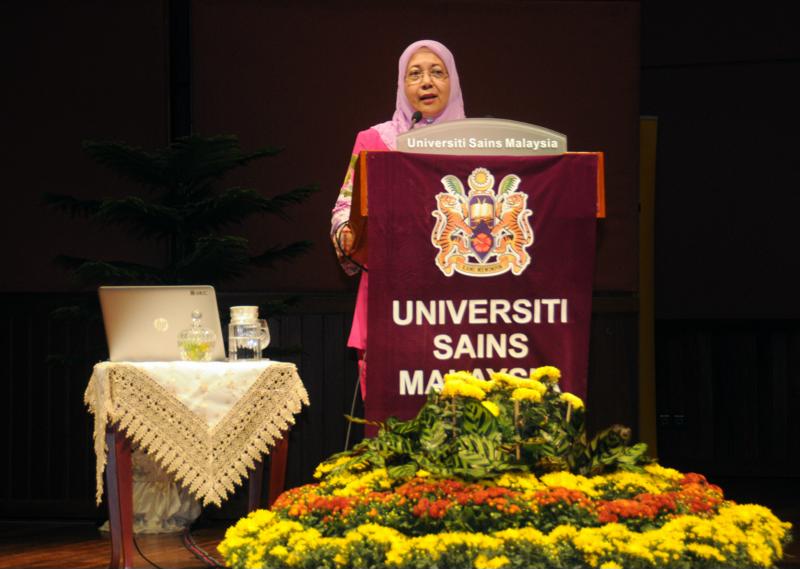 PENANG, 21 February 2018 – Three new initiatives have been launched by Universiti Sains Malaysia (USM) in facing current challenges and to remain relevant in view of global competition and advancements in the digital era.
The USM Vice-Chancellor, Professor Datuk Dr. Asma Ismail said, 'Microcredentials for Personal and Professional Development', is a move ahead towards professional development in providing focused and field-specific skills and an initiative that is timely and market-driven.
She said, with the current trend in undergoing life-long learning programmes, higher education offerings could no longer be limited to lecture halls and instead should be easily accessible anywhere and at any time.
"Through microcredential education, we would be applying the concept of 'earn and learn', where any individual with a career would have the opportunity to upgrade their skills and competencies based on their needs,'' she stated.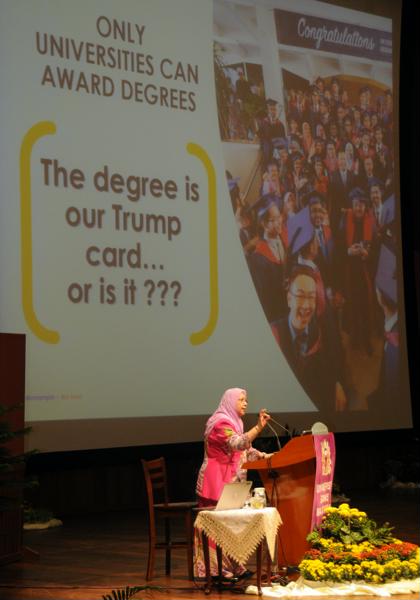 Asma shared such inputs on the future direction and plans of the university, in ensuring excellence would be achieved in 2018 while presenting the Vice-Chancellor's Annual Address 2018, here today.
With the theme 'Making USM a Preferred University by Design', she outlined in detail the various strategies to be undertaken by USM to be the main university of choice by stakeholders.
Among the main focus for 2018 would be to strengthen efforts in readying the students to become HEBAT (Holistic, Entrepreneurial, Balanced, Articulate, Thinking) and integrating experiential learning into the curriculum.
"Other strategies to focus on include enhancing social/experiential learning through the available network already established by USM with various strategic partners, locally as well as abroad," she said.
Among the networks are the Asia-Pacific Community Engagement Network (APUCEN) and the ASEAN Student Entrepreneurship Network (ASEnet). In realising this global agenda, USM has also introduced a new initiative dubbed 'One Passport One Student.'
Asma also said that, in order to be a university of choice, USM needs to be unique and 'forge' itself to become a strong magnet to attract all the stakeholders continuously and with USM's own style.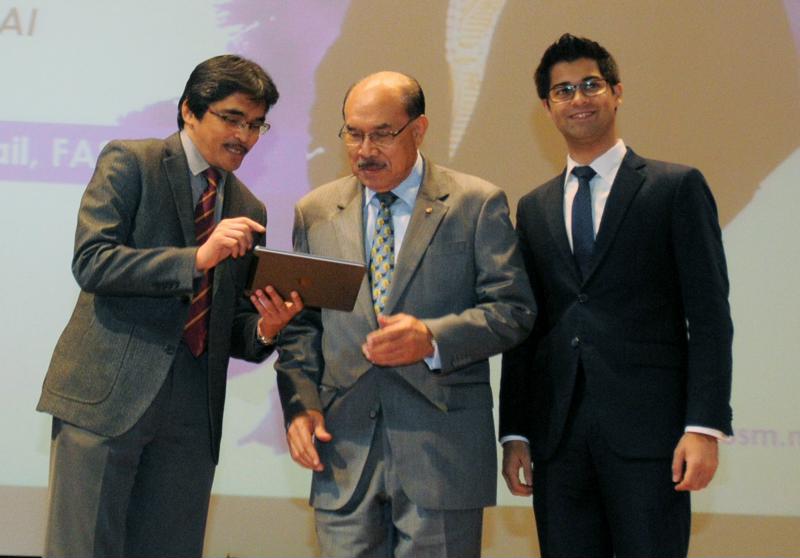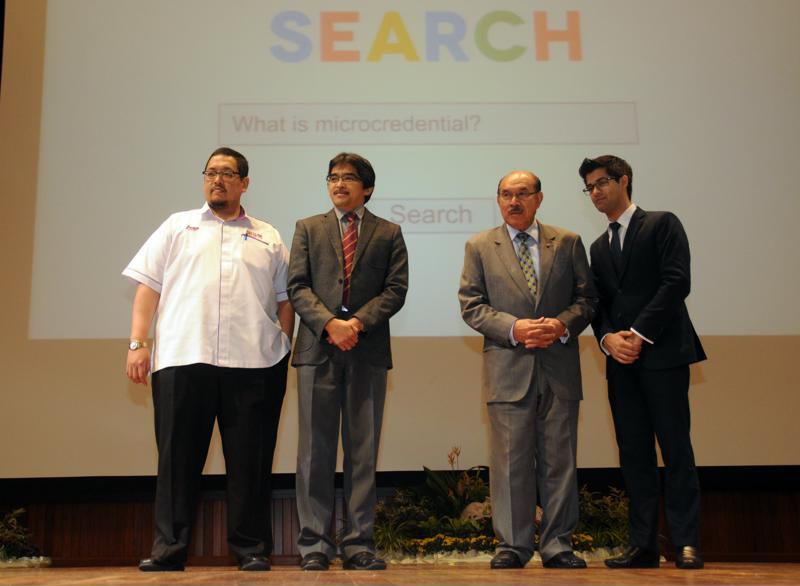 Also present at the programme were the USM Pro-Chancellors, Tan Sri Datuk Mustafa Mansur and Tan Sri Dato' Dr. M. Jegathesan; Chairman of the USM Board of Governors, Tan Sri Datuk Dr. Zulkefli A. Hassan; captains of the industry, key university officials and the campus community.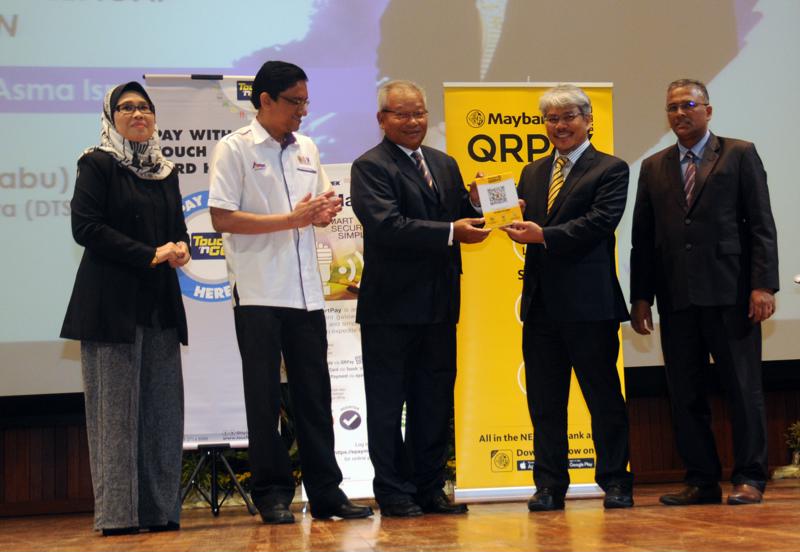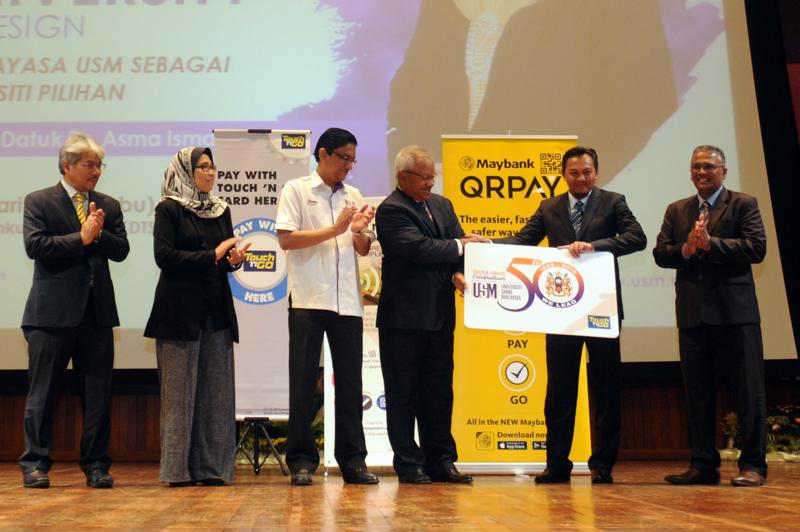 Aside from the microcredentialing initiative, USM is also advancing ahead and adapting itself to the Fourth Industrial Revolution (4IR) by introducing USMartPay, an initiative taken between the USM Bursary and the USM Centre for Business Development in implementing on-campus cashless transactions in a smart, safe and convenient manner.
The latest effort is the introduction of the 'Quick Response' (QR) code and Touch & Go card, implemented in collaboration with Maybank and Touch N Go, both aligning to the cashless campus initiative.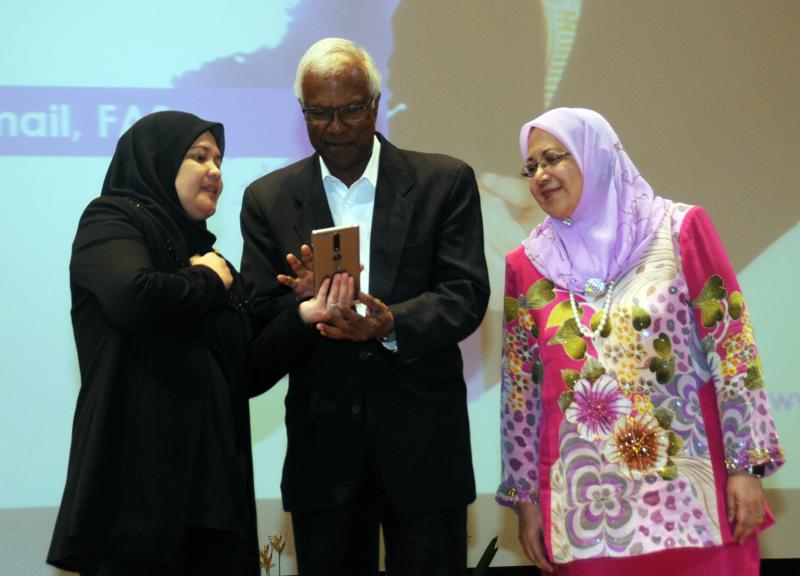 USM has also introduced #USMFIT, an initiative that would assist in the promotion of a healthy lifestyle within the USM community.
This initiative is aimed at making the push for the USM community to become an active campus through the #USMFIT Apps, encompassing #USMFIT Weight Challenge, #USMFIT Trails, #USMFIT Nutritional Tips and #USMFIT Active Campus.
Translation: Mazlan Hanafi Basharudin