USM RISING TO THE CHALLENGE IN THE LAND OF THE RISING SUN
JAPAN, February 2018 – The Universiti Sains Malaysia (USM) Vice-Chancellor, Professor Datuk Dr. Asma Ismail was in Japan recently for a week-long (31 January – 6 February 2018) official visit to three institutions. The visit was primarily aimed at establishing closer ties in relation to previous and recent collaborations.
The institutions selected for the visit in Japan were Toyohashi University of Technology, RIKEN and Osaka University.
First on the itinerary was a courtesy visit to the President of Toyohashi University of Technology (TUT), Dr. Takashi Onishi. TUT is a national engineering university and one of the only two Universities of Technology in Japan. Following the visit, Asma delivered a talk entitled "Challenges of Higher Education in the 21st Century: the Malaysian Higher Education Experience".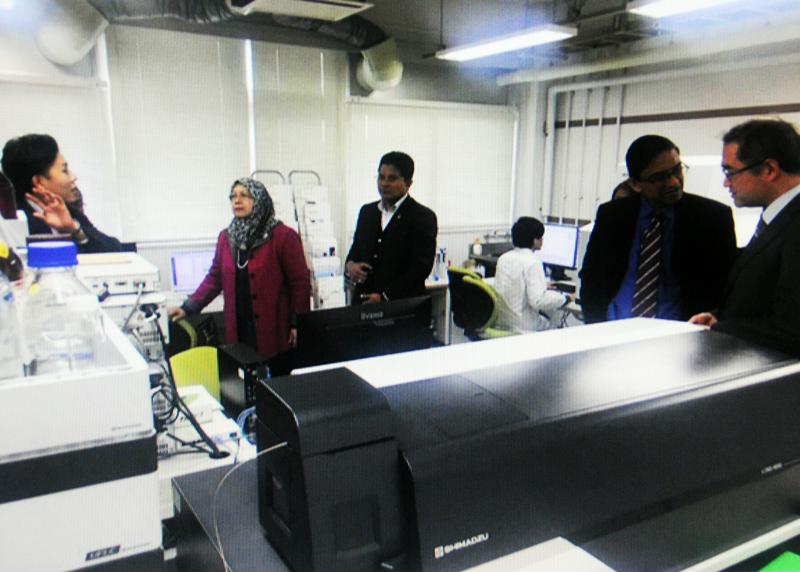 Asma also participated in the 5th Council Meeting for the Promotion of Education and Research in Technology in Tokyo. A separate session was then held between her and Malaysian students studying there to share their experiences.
RIKEN Research Institute was next on the list. Established in 1917, RIKEN is a high-profile, world-renowned research institute in Japan, involved in a diverse range of scientific disciplines. Asma paid a courtesy visit to the Executive Director of RIKEN, Professor Yoichiro Matsumoto. USM and RIKEN have already collaborated with the USM-RIKEN Centre of Ageing Science (URICAS) which was started in 2015. RIKEN has agreed for the collaboration to be further continued with USM.
Under the current leadership, RIKEN would like to intensify international collaborations, especially with those in the ASEAN region, as they need to further create an impact to society. Asma then visited the Centre for Emergent Matter Science (CEMS) at RIKEN and later met students who are conducting their research at the institute.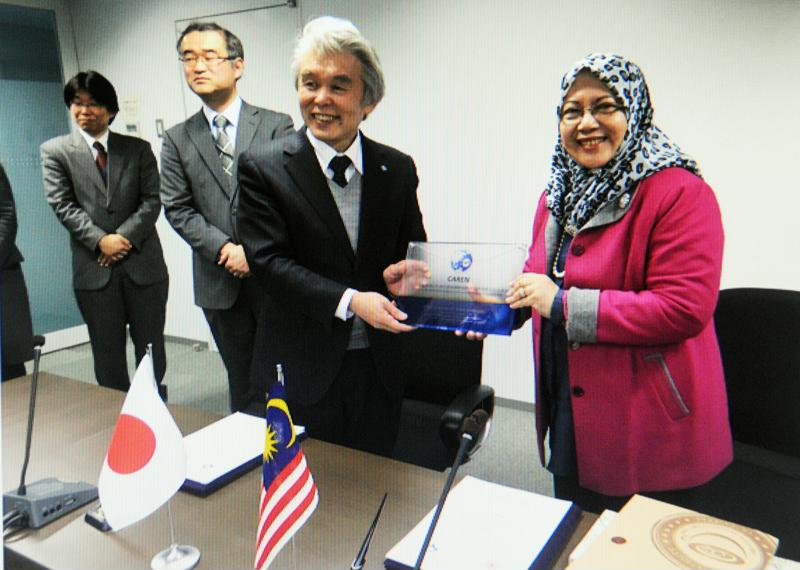 The final courtesy visit was to the Graduate School of Engineering at Osaka University. Osaka University was originally founded in 1724, and is one of the seven National Universities in Japan and the sixth oldest. Asma met the Dean of the Department, Professor Toshihiro Tanaka for a brief discussion. Among others, they agreed on expanding the collaboration to go beyond materials engineering, which was started in 2006. Other areas of potential collaboration include smart agriculture and tissue printing.
USM then signed a Memorandum of Agreement (MoA) with Osaka University for the Collaborative Laboratory initiative and to work on a double degree programme in engineering targeted for Malaysians and the emerging markets of Southeast Asia.
Another notable Global Campus initiative available at Osaka University is the Centre for the Advancement of Research and Education Exchange Networks in Asia or CAREN. It was established to promote internationalisation efforts of the university, in relation to education and research activities.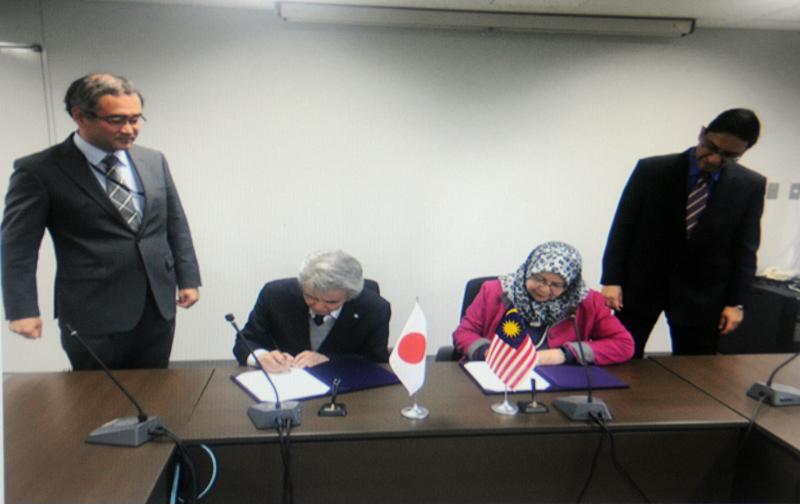 Another highlight of Osaka University is the industry-on-campus concept, where there are 13 renowned industries with facilities located and shared at the university campus. Such a concept would be similar to the USM university-industry collaboration where there will be opportunities to learn, un-learn, re-learn, co-learn and co-create among those involved.
USM continues to make its mark in higher education through collaborations in areas of education, research, community network and administration with various institutions, within the region and around the world. It is part of the continuing effort of the university to become a global and reputable educational institution recognised throughout the world.
Accompanying the Vice-Chancellor on this visit were the Deputy Vice-Chancellor (Industry and Community Network), Professor Ir. Dr. Abdul Rahman Mohamed; Director of Research Creativity and Management Office (RCMO), Professor Dr. Lee Keat Teong; and Deputy Registrar of Vice-Chancellor's Office, Mohd Rashid Abdul Rejab.