HUSM EXTENDS CARE TO BURN PATIENTS IN THE EAST COAST STATES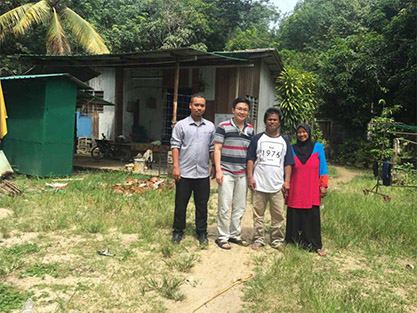 KUBANG KERIAN, KELANTAN, 5 February 2018 – Hospital Universiti Sains Malaysia (HUSM), located at the Health Campus in Kubang Kerian, Kelantan has been offering various types of medical care to patients in the nearby states ever since it was established in 1983. It is regarded as one of the best teaching hospitals in Kelantan and the East Coast.
It provides among others, care for burn cases. Advances in burn care have raised the survival rate of burns patients, in relation to their functionality and quality of life. In fact, post burn outcome assessment is vital and equally important to evaluate the success of burn care services on the patients.
Dr. Lee Shi Zhen, a 3rd year postgraduate student of Master of Surgery (Plastic Surgery) at the USM School of Medical Sciences, under the supervision of Associate Professor Dr. Wan Azman Wan Sulaiman and Professor Dato' Dr. Ahmad Sukari Halim, has conducted a clinical research on long-term functional outcome assessment of burn patients treated at HUSM. The Burn Unit at HUSM is one of the two burn units serving the state of Kelantan with its 1.83 million people.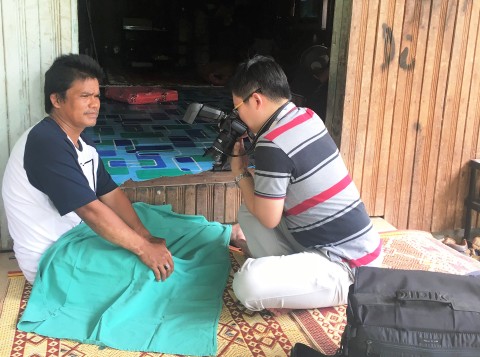 In addition to Kelantan, the Burn Unit at HUSM also accepts referrals from Hospital Besut in the neighbouring state of Terengganu. Due to the vast geography of both Kelantan and Terengganu, some patients were unable to return to HUSM for follow-ups. Therefore, HUSM holds home visits to facilitate the patient recruitment process.
Home visits have been conducted on 14 patients across Kelantan and Terengganu from January to July 2017, with 9 coming from Kelantan alone. From Terengganu, 5 patients who stayed within the vicinity of Besut were monitored through voluntary home visits from the HUSM Burn Unit personnel.
Assistance was sought from various governmental agencies such as the Royal Malaysian Police Force, Hospitals and Health Clinics in both states in the process of tracing the residences of the burn patients.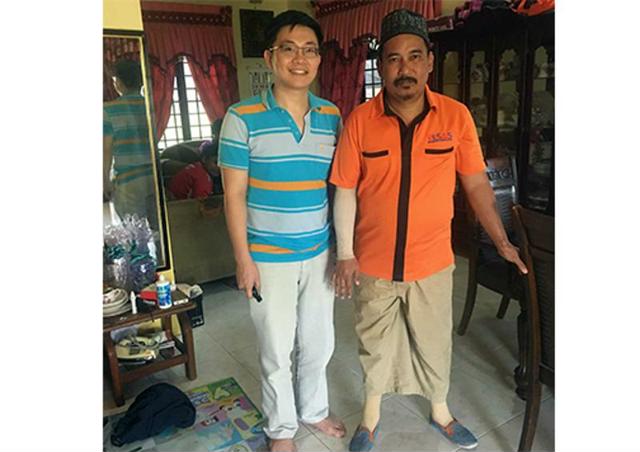 The home visits have been useful in identifying patients who were unable to return to HUSM for follow-ups due to problems such as the distance from their home, the high cost of transportation and the logistics involved.
By having HUSM coming to the doorstep of the patients, follow-ups can be conducted on those who had missed such routines. Two patients had contractures and were referred back to HUSM for contracture release surgery. Depending on the case, some patients would be referred to physiotherapists, occupational health therapists and local social welfare officers. All the patients warmly welcomed such visits. Beyond research objectives, doctor-patient relationships have also been greatly enhanced.
In training to become a plastic surgeon at HUSM, the experience from doing research and home visits has provided a positive impact. There is a better understanding of the difficulties faced by burn patients together with their families, and thus widening the perspective of the patient-centered management of burn patients in the future.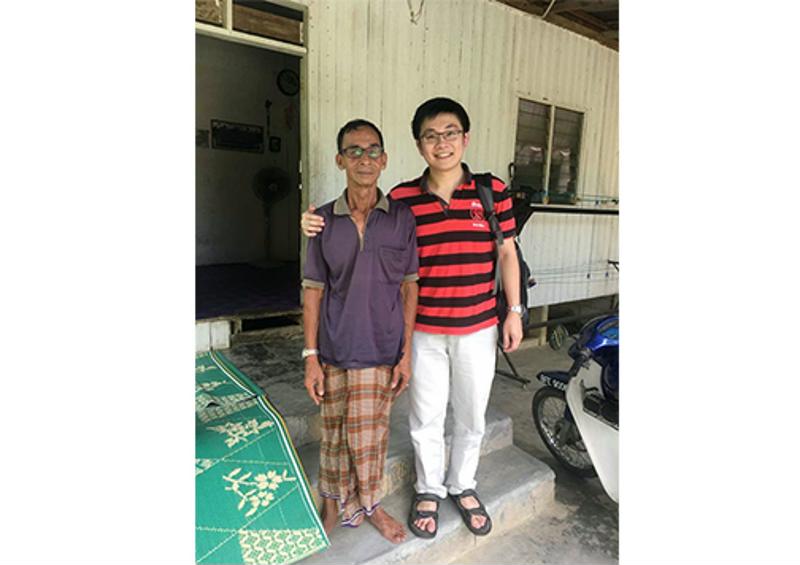 Home visits as part of the research methodology is truly an unforgettable experience. With research as part of the treatment, a more matured and evidence-based clinician can be nurtured, thus spearheading HUSM as an extension of the excellence of the university, more so in providing community engagement services.
Original text & Photos: Dr. Lee Shi Zhen & Assoc. Prof. Dr. Wan Azman Wan Sulaiman (Reconstructive Science Unit, School of Medical Sciences, USM Health Campus, Kubang Kerian)/Editing: Mazlan Hanafi Basharudin