STRENGTHENING THE FOURTH SDG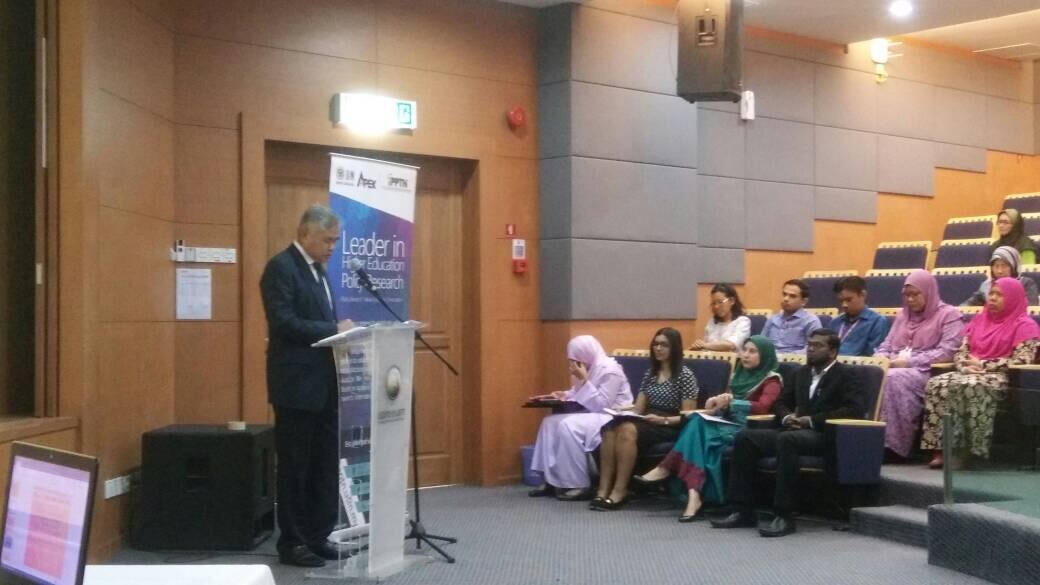 PENANG, 9 January 2018 - "We will continue to strengthen the fourth Sustainable Development Goal (SDG) relating to Higher Education, which is to ensure inclusive and equitable quality education and promote lifelong learning opportunities to all," said Universiti Sains Malaysia (USM) Deputy Vice-Chancellor (Research and Innovation), Professor Dato' Dr. Muhamad Jantan at the opening of the seminar on 'Relocating Higher Education for Sustainable Development Goals; from Campus to Community'.
"According to the report on Sustainable Development Goals (SDGs) in 2017, there are still issues relating to the SDGs, among them the lack of trained teachers and declining enrolment."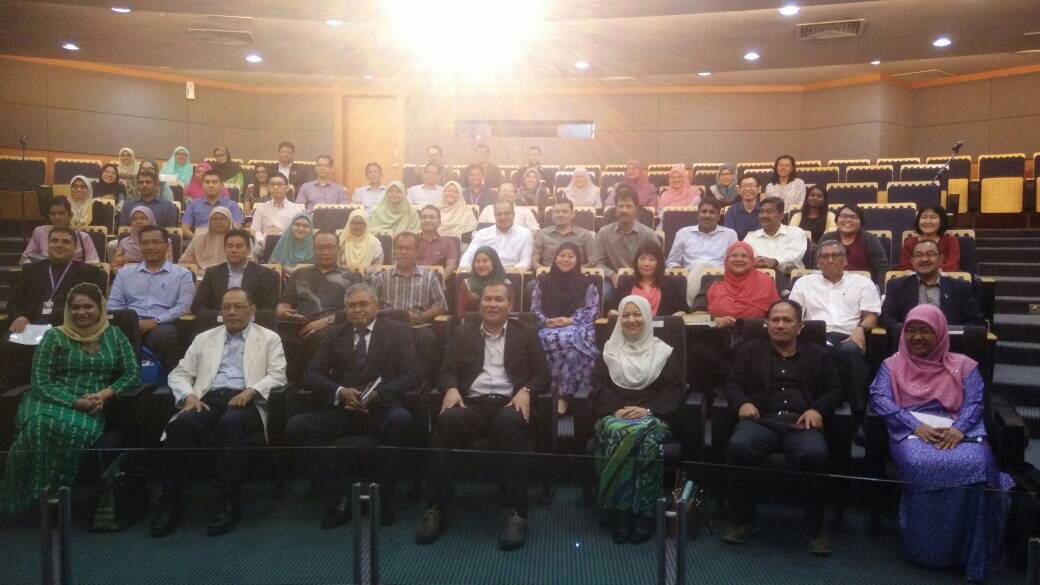 "So, if these issues can be resolved, the quality of education will be imperative in supporting the other 16 SDG goals," said Muhamad.
The SDGs are a universal set of goals, targets and indicators which are expected to be used by members of the United Nations (UN) to frame their agenda and political policies over the next 15 years with the 17 SDGs and 169 targets, which were launched on 25 September 2015.
Meanwhile, the Director of the National Higher Education Research Institute (IPPTN), Associate Professor Dr. Hazri Jamil, said he hopes this seminar will have the continued support by academics in promoting sustainable goals in knowledge and in exchanging ideas and strengthening collaborations. IPPTN would also ensure the dissemination of such knowledge.
"I would like to thank all the co-organisers of the seminar, namely International Islamic University Malaysia (IIUM), Commonwealth Tertiary Education Facility (CTEF), Majlis Profesor Negara (MPN) and Malaysian Society for Higher Education Policy & Research Development (PenDaPat)," said Hazri.
The seminar was attended by 80 academicians and students, with the Keynote Address delivered by the Director of CTEF, Professor Dato' Dr. Morshidi Sirat.
Text: Nor Rafizah Md. Zain