PIPPA DIRECTOR APPOINTED AS 9th USM REGISTRAR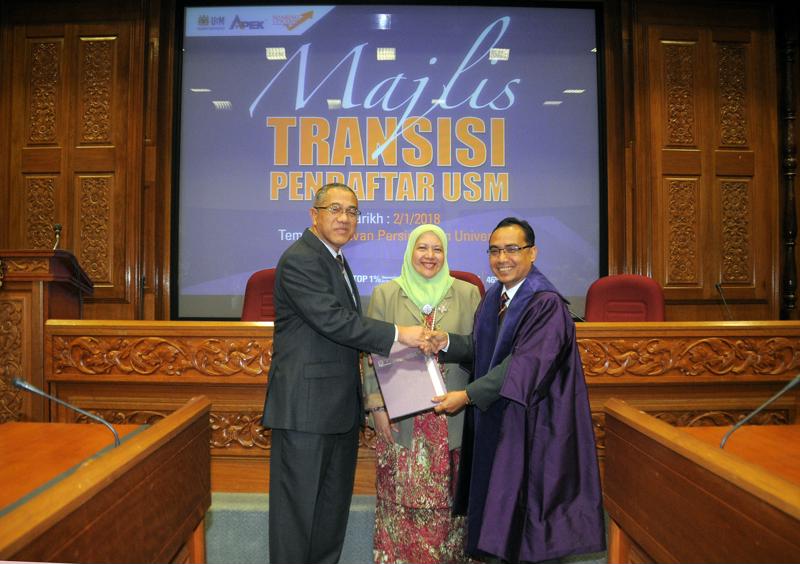 PENANG, 2 December 2017 – The founder and Director of Centre for Innovation and Productivity of Public Administration (PIPPA) Universiti Sains Malaysia (USM), Dr. Musa Ali has been appointed as the 9th USM Registrar, effective 1 January 2018, taking over from Professor Dato' Dr. Abd Aziz Tajuddin.
Musa, 51, with an extensive experience in the training and development of human resource, also holds several key positions at the university, including being the Director of USM Human Resource Division, apart from having professional qualification in conducting leadership courses locally and abroad.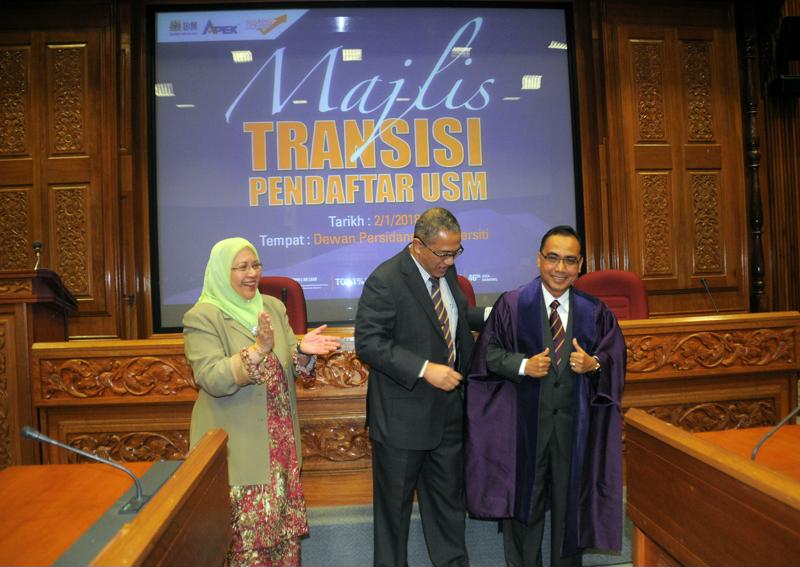 The expertise which he has developed with PIPPA has been widely-recognised and sought after in establishing strategic networks with various parties, including those from the United Kingdom, Australia, USA and the Middle Eastern countries.
The Kedah-born Musa earned his Doctorate in Human Resource Management from Murdoch University, Australia (2013) and prior to that, completed his Master's degree in Public Administration (MPA) from USM (2000).
According to him, the appointment is a responsibility entrusted onto him in ensuring that the management of human resource, academics and central facilities will be of high standards, to be achieved through enhancements in quality and professionalism.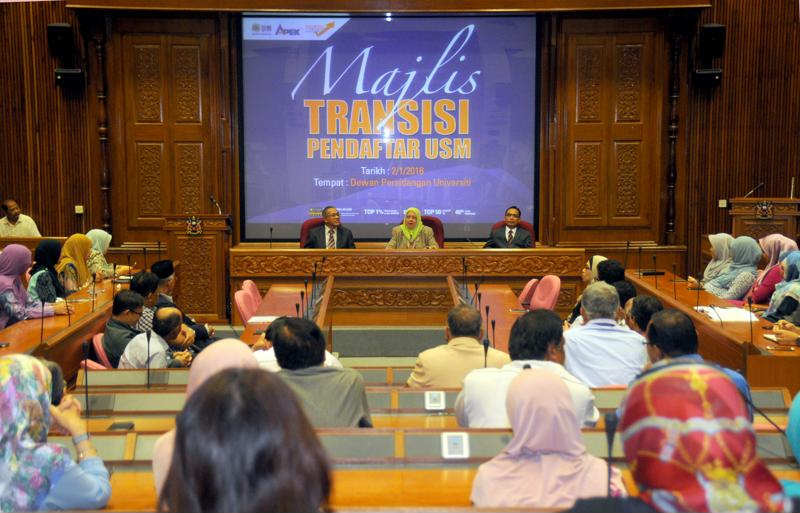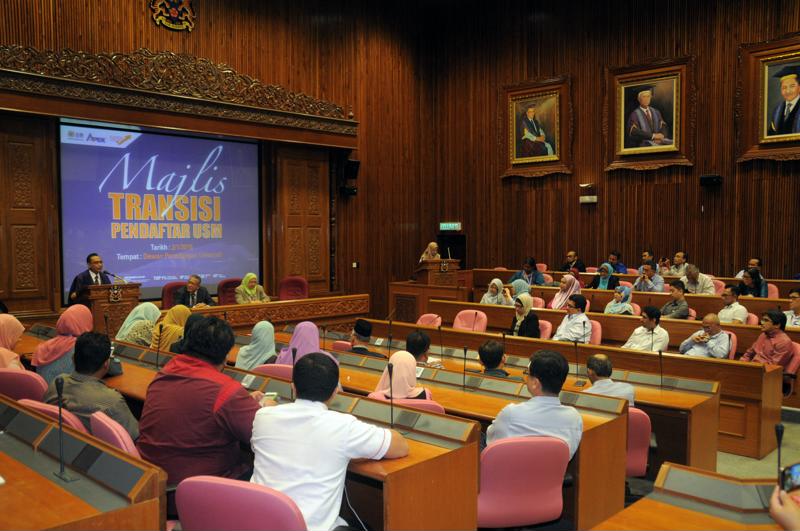 "I am deeply touched with the trust given by all and would ensure my best in carrying out this responsibility to assist the University towards achieving continued excellence in the management practices in a systematic and effective manner," he said.
Having professional qualification as a facilitator, Musa is frequently referred to and recognised in conducting consultative projects involving the development of strategic planning for both the public and private sectors in the country.
He is also active in writing books, with topics published on creativity, innovation and transformation in management practices such as 'Transformasi Pengurusan Latihan Sektor Awam: Pendekatan Universiti Sains Malaysia', 'Kreativiti dan Inovasi Menjana Insan Produktif' and 'Transformasi Organisasi: Konsep dan Teknik Pelaksanaan' among others.
Meanwhile, Abd. Aziz in his speech expressed his gratitude to the University for the trust and opportunity extended to him as the Registrar for the past two years (1 January 2016 – 31 December 2017), along with other key positions at USM.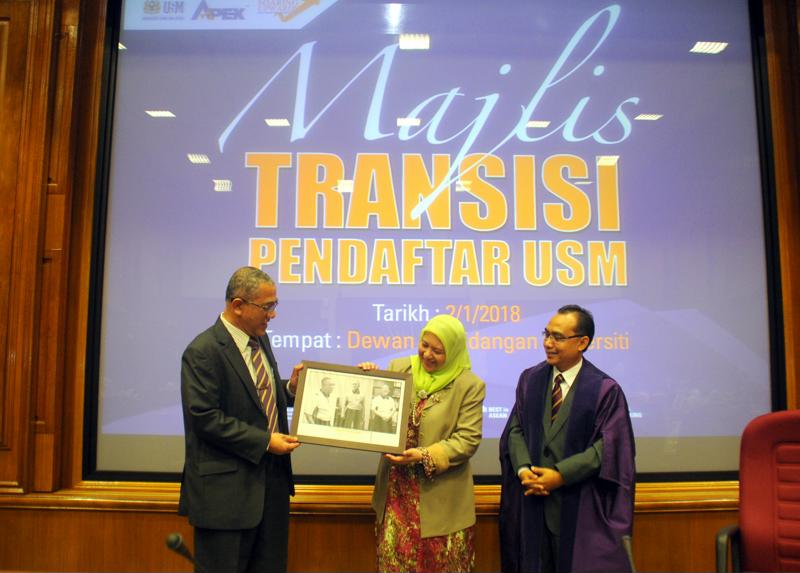 He began his career at USM in 1986 and has held the position of the Dean at the USM School of Physics, Dean of Fundamental Research, Director of the USM Engineering Campus and Director of the USM Advanced Medical and Dental Institute (IPPT).
"I would continue to pray that the University and its community would be blessed throughout, and USM would continue to advance and become prominent in overcoming challenges in the future," he said, having a background in Radiation and Medical Physics.
Translation: Mazlan Hanafi Basharudin/Photos: Mohd Fairus Md. Isa