CELEBRATE DIFFERENCES, FOCUS ON COMMONALITIES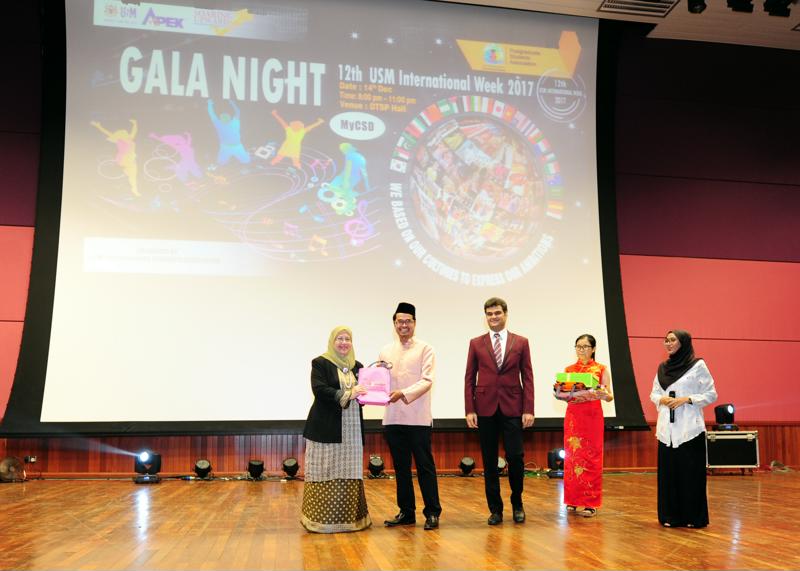 PENANG, 15 December 2017 - More than 2,000 people packed the Dewan Tuanku Syed Putra (DTSP) at Universiti Sains Malaysia (USM) here last night. They were there to witness the cultural performances presented by the university's international student community for the Gala Night of the 12th USM International Week 2017.
The occasion was made merrier with the presence of the USM Vice-Chancellor, Professor Datuk Dr. Asma Ismail and her husband, Professor Dato' Dr. Ahmad Zakaria.
In her opening speech, Asma praised the noteworthy effort of the USM Postgraduate Students Association (PSA) for organising the yearly USM International Week, now in its 12th edition.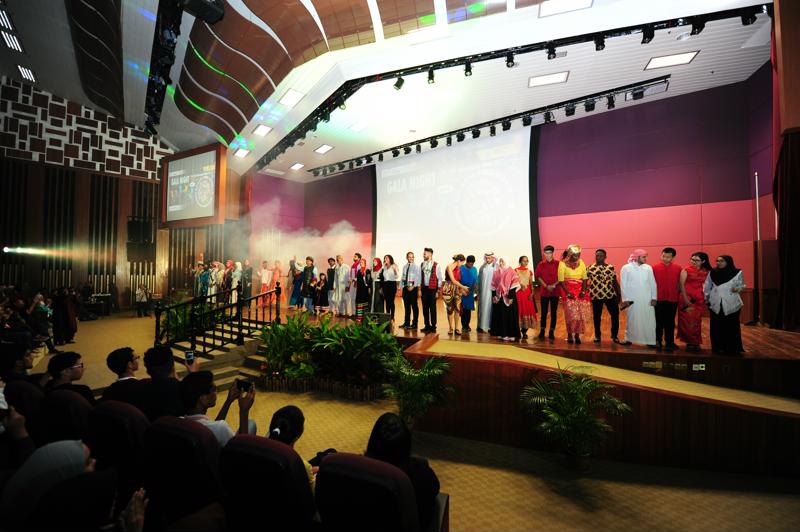 "Since this event was first founded by PETAS (USM Non-Resident Students/Pelajar Tanpa Asrama USM) and PSA in 2009, it has grown bigger and better each year, in showcasing the diverse cultures and nationalities of the international student community that we have in USM."
"I urge all the local and international students gathered here tonight to celebrate our differences and focus on our commonalities. Use this occasion to gather new information, develop a better understanding of each other's culture, and create networking among the USM students."
"I believe this would greatly enhance the internationalisation agenda of the university. After all, internationalisation can also begin at home, as we receive students from abroad who have chosen to further their studies at USM," she stressed.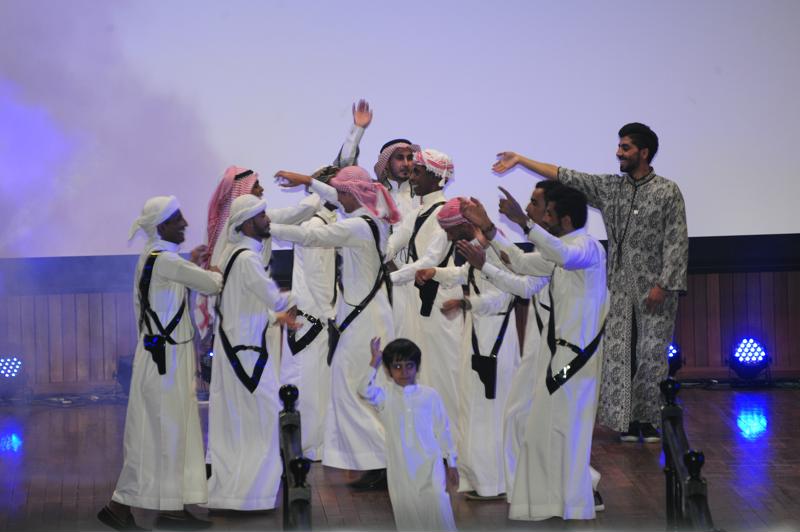 Asma also reminded the international students that they are ambassadors of their countries, and when they go home, they can inform the people in their respective countries about USM, so that more people will know about the university and would want to be part of the USM family.
Based on the latest statistics, there are 2,007 international students, coming from 71 countries and undertaking their studies in various undergraduate and postgraduate programmes at USM.
The President of the USM Postgraduate Students Association (PSA), Mohammad Ali Sarvghadi said, the Gala Night, as in previous years, has been the highlight of the 12th USM International Week, where local and international students of USM from more than 16 countries would showcase their talents via cultural performances, as well as in their traditional attires in a fashion show, which is sure to get the crowd on their feet.
He also pointed out that the 12th USM International Week, held over three days from 12-14 December, is a very good avenue which allows local and international students to set up booths for cultural exhibitions, to introduce and share their unique cultures, history, heritage, traditional games, handicrafts and food from their respective countries with the global community on campus.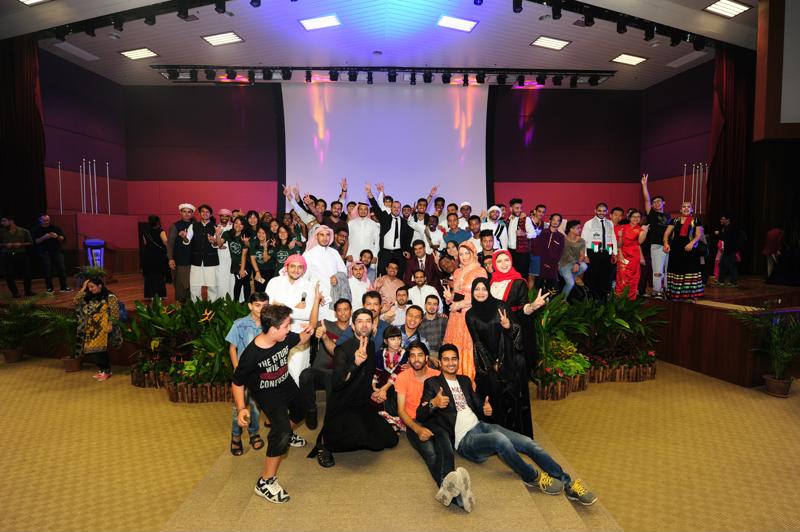 "This year, we have exhibition booths, representing 18 countries on campus, such as those from the Middle East, Southeast Asia, South Asia, China, Africa, Europe and Canada," added Mohammad Ali, a Computer Science PhD Fellow.
The winners of this year's International Week Most Creative Booth went to Saudi Arabia (1st place), Palestine (2nd place) and Iran (3rd place). The Vice-Chancellor gave away the prizes to the winners.
Also present at the event were the Advisor of USM PSA, Associate Professor Dr. Anees Janee Ali; the Saudi Arabia Cultural Mission Officer, Dr. Mohammad Abu Sabah; and Co-Directors of the 12th USM International Week 2017, Irfan Ullah Khan and Muhammad Mustaq.
Text: Tan Ewe Hoe