USM-UPM HOLDS 2ND BIOPROCESSING AND BIOMANUFACTURING SYMPOSIUM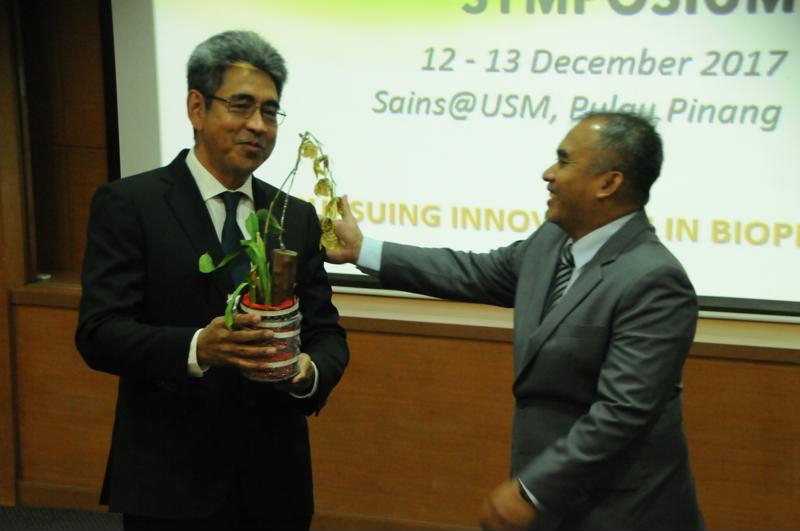 PENANG, 12 December 2017 – Products that are being manufactured for consumption must meet the market or customer requirements, that is they must be of the highest quality, affordable, safe to be consumed/used and environmental friendly, says Professor Dato' Dr. Ahmad Shukri Mustapa Kamal.
Addressing the opening ceremony of the Second Bioprocessing and Biomanufacturing Symposium 2017 (BBS 2017) held at Sains@USM, Bukit Jambul here recently, he said, "therefore researchers from the academic and industry should intensify their collaborative efforts in research, development and innovation in the fields of bioprocessing and biomanufacturing to produce such products."
The two-day symposium was jointly organised by the Bioprocess Technology Division, School of Industrial Technology, Universiti Sains Malaysia (USM) and the Bioprocessing & Biomanufacturing Research Centre (BBRC), and the Department of Bioprocess Technology, Faculty of Biotechnology & Biomolecular Sciences, Universiti Putra Malaysia (UPM).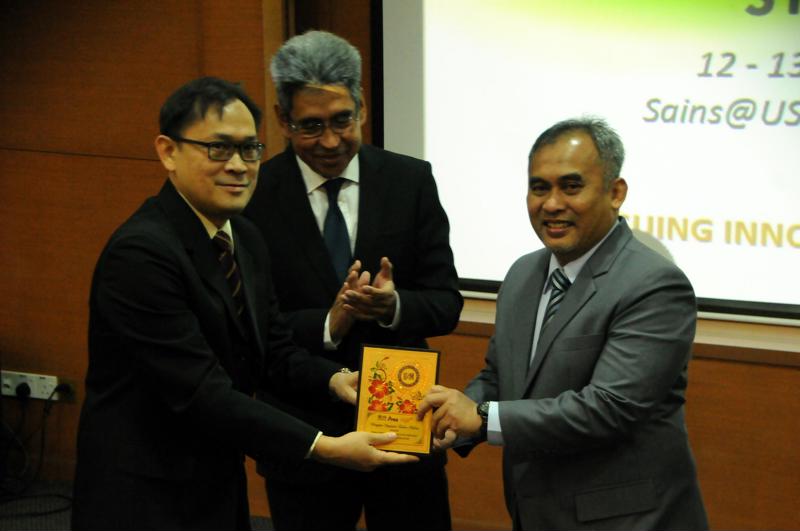 With the theme "Pursuing Innovation in Bioprocessing," this symposium has attracted more than 70 local and international (Argentina and Thailand) participants ranging from university researchers and students to industry players to NGOs and bioprocess/biomanufacturing enthusiasts, including two keynote speakers and six plenary speakers.
The sub-themes of BBS 2017 for this year covered current issues such as fermentation technology, biomanufacturing of biological cells and metabolite, enzyme and microbial bioprocessing, downstream processing technology and product biochemistry.
Ahmad Shukri added that he would like to see more young researchers in the related field from both USM and UPM working closely with the industry to come out with new discoveries of better and more sustainable bioprocess and bioproduct manufacturing technology that lead to desired products that would improve the quality of life and well-being of the society.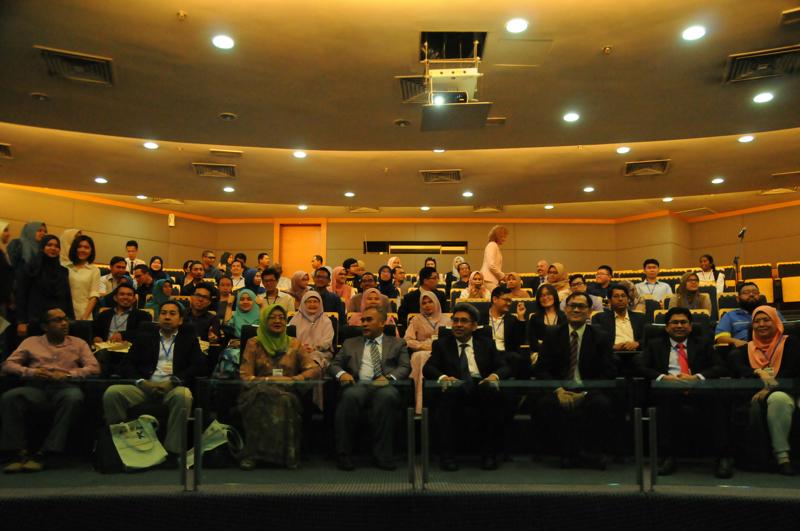 Meanwhile, Head of BBRC, Biotech UPM, Professor Dr. Arbakariya Ariff said that BBS 2017 aims to continue and expand the level of dialogue of the first symposium, and seeks to find possible solutions for achieving a sustainable bioprocessing and biomanufacturing technology.
"I hope this symposium could be leveraged as a platform to enhance collaboration and networking between researchers and practitioners in the bioprocess technology field," he added.
Among those present were the Dean of USM School of Industrial Technology, Professor Dr. Azhar Mat Easa and Chairman of BBS 2017 Organising Committee, Dr. Mohd Shamzi Mohamed.
Text: Tan Ewe Hoe