USM HOSTS APPRA CONFERENCE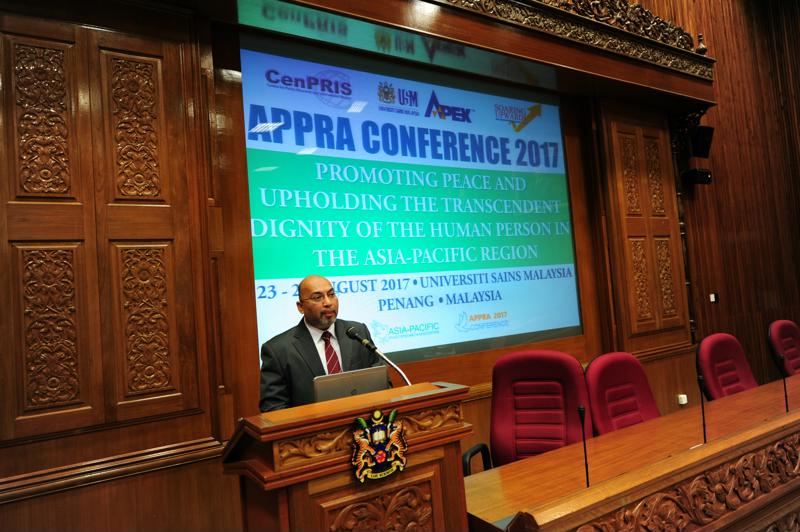 USM, PENANG, 23 August 2017 – The Universiti Sains Malaysia (USM) Centre for Policy Research and International Studies (CenPRIS) recently hosted the Asia-Pacific Peace Research Association (APPRA) Conference, with the theme 'Promoting Peace and Upholding the Transcendent Dignity of the Human Person in the Asia-Pacific Region'.
The Director of CenPRIS, Associate Professor Dr. Azeem Fazwan Ahmad Farouk in his welcoming remarks said, "This conference is extremely significant and provides a wonderful opportunity for the people, the activists and the researchers to evaluate the wealth of information and available resources that are being presented."
"USM is pleased to host the 2017 APPRA Conference, in developing the efforts towards promoting peace through education and research which are responsive to the demand of the changes in the global political arena," he said.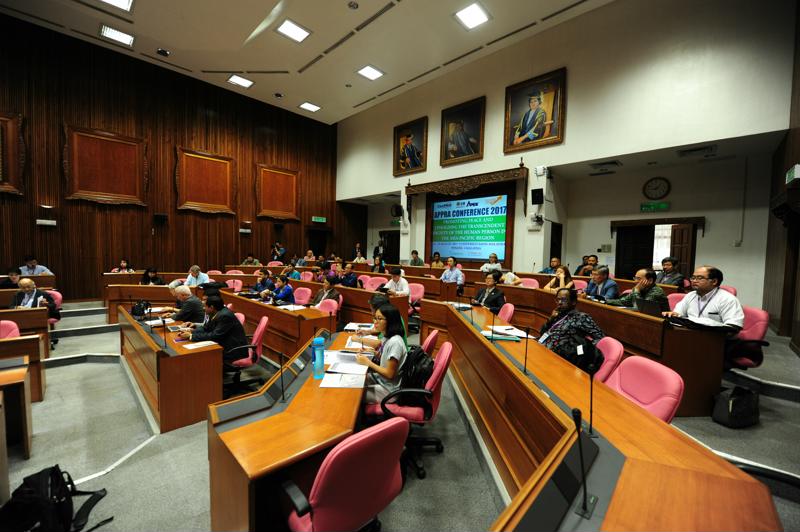 Meanwhile, the Co-Secretary General of APPRA, Faculty of Political Science at Thammasat University, Thailand, Dr. Janjira Sambatpoonsiri, hoped that the APPRA Conference would provide a platform for professionals to define and explain the fundamental questions concerning the reality on peace issues to the people.
In addition, Professor Dr. Widya Jean, representing the Co-Secretary General, APPRA Kathmandu in Nepal, Dr. Pradeep Dhakal said, throughout the decades, humans have dealt with pain and suffering, and people need to work together towards creating a better world that supports peace, security and justice.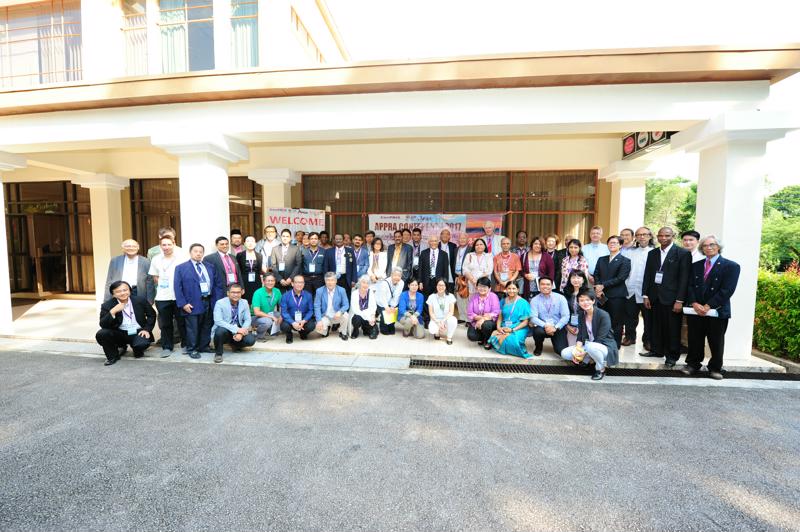 The Director, Right Livelihood College Malaysia, Professor Dato' Dr. Anwar Fazal then stated that, USM provides a suitable venue in hosting this type of programme, due to the extensive number of research the university has done in the areas concerned.
The diverse participants of the three-day conference, numbering around 80, comprising mostly of scholars and advocates of peace study, come from countries such as Spain, Thailand and Nepal among others.
Speakers for the keynote and plenary sessions presented papers relating to the overall theme of the conference.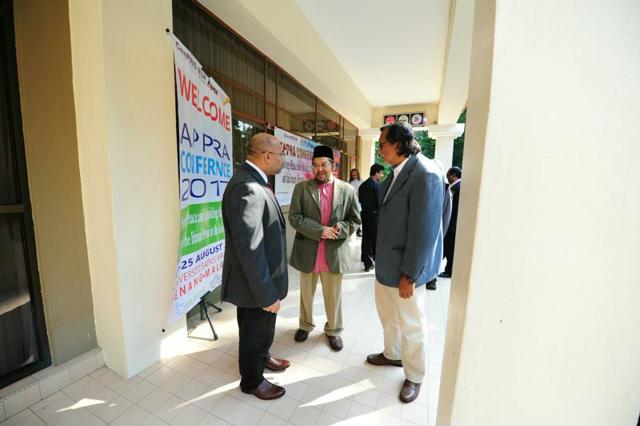 Also present was the fellow at CenPRIS, Professor Dato' Dr. Ahmad Murad Merican.
Text: Nur Farrah Ezlin Mohd Suhaimi (MPRC Intern)/Editing: Mazlan Hanafi Basharudin