USM, SPEEQUAL COLLABORATE ON CAREER ADVANCEMENT AND TECHNOLOGY GROWTH IN TRANSLATION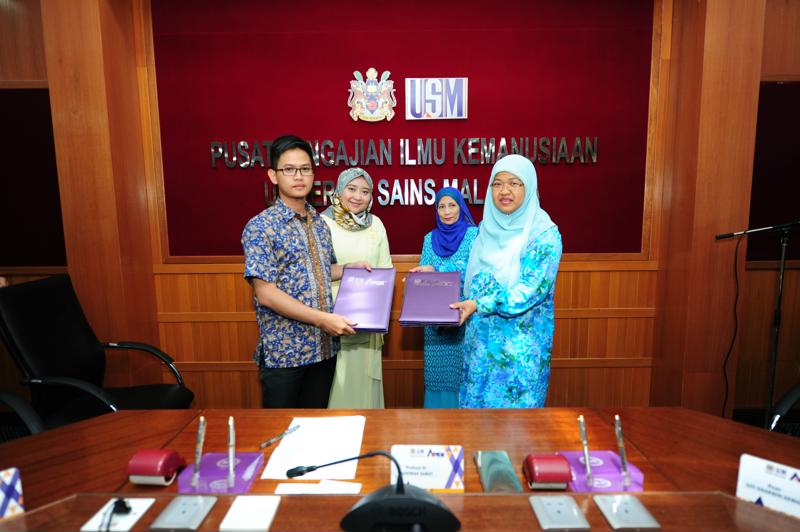 USM, PENANG, 18 August 2017 - The Universiti Sains Malaysia (USM) School of Humanities (PPIK) recently signed a Memorandum of Agreement (MoA) with SpeeQual Sdn. Bhd. to cooperate in giving exposure and opportunities to students doing BA in Translation and Interpretation (BATI) during industrial training to hone their translation and interpreting skills.
The Dean of PPIK, Professor Dr. Narimah Samat said, this agreement will allow SpeeQual Sdn. Bhd. in sharing their expertise to benefit both parties.
Meanwhile, the Chief Operating Officer of SpeeQual Sdn. Bhd., Indonesia, Afrizal Lisdianta said, this collaboration would likely to assist various parties in strengthening the language competencies and also provide job opportunities especially to fresh graduates in the field.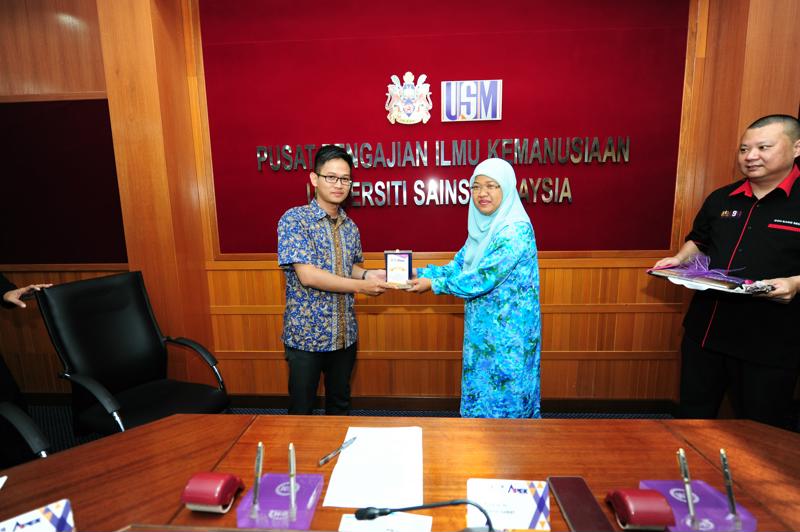 "We are still searching for more widespread sources and services, not just for translation work but also in the use of technology such as 'Machine Translation' (MT), so that those who are involved in this field will be able to just be an editor in the future," added Afrizal.
Discussions were also held between both parties to detail out projects concerning joint in-house translators and interpreters training; feasible industrial training programme and the path for eligible BATI students to pursue a career in translation at SpeeQual.
SpeeQual Sdn. Bhd. is a company based in Selangor and is involved in language and localization industry, providing high quality translation and interpretation services to many well-known clients.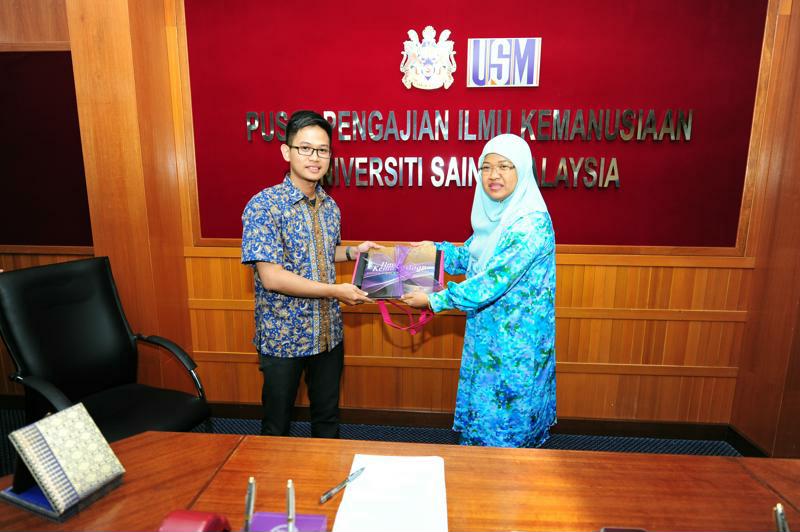 Also present at this session were the Coordinator of Translation and Interpretation Studies, PPIK and the Research Centre on Translation and Interpretation, Associate Professor Dr. Goh Sang Seong and the Head of Language Solutions, SpeeQual Sdn. Bhd. Malaysia, Siti Sharwin Akmal.
Translation: Nur Fariha Mohd Fariz (MPRC's Intern)