USM STUDENT AMONG SIX CHOSEN AND SPONSORED BY SAUDI ARABIA SCOUTS SOCIETY TO GO FOR PILGRIMAGE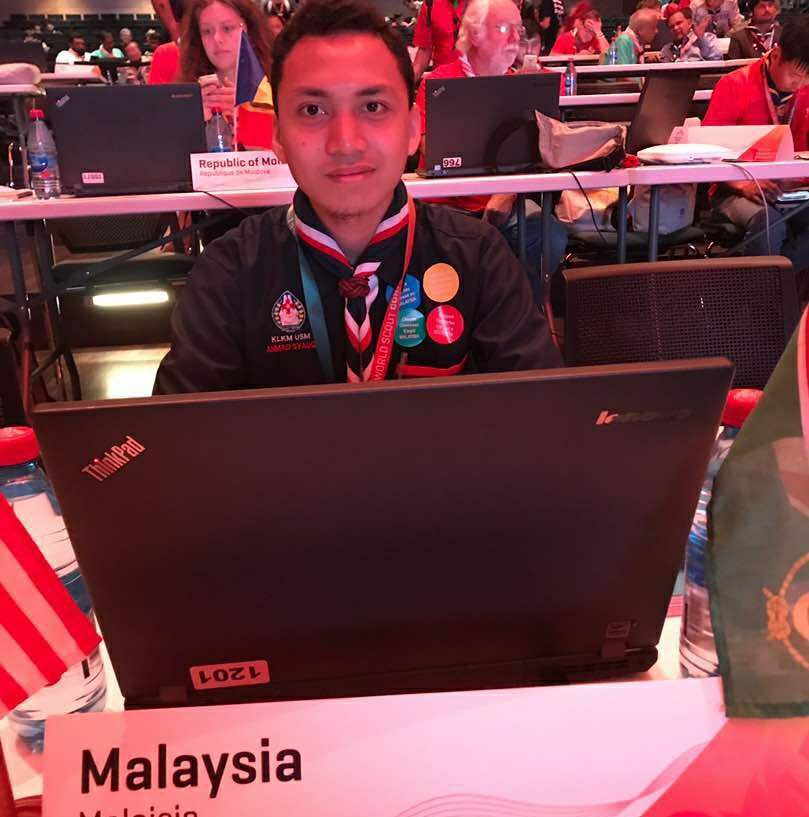 PENANG, 24 August 2017 - A Universiti Sains Malaysia Scouts Group (KLKM USM) member, Ahmad Syauqi Taufik has been selected to go for pilgrimage with a sponsorship by Saudi Arabia, through the 'Rusul Al-Salam' programme conducted by the Saudi Arabia Scouts Society.

Ahmad Syauqi who left for Saudi Arabia today is a student of the USM School of Biological Sciences and hails from Kajang, Selangor. May he be blessed with his Haj.
He was among the six lucky ones to be chosen for the programme, alongside 2 others from Pakistan, 2 from Indonesia and 1 from Bangladesh.
According to Dr. Hamad Abdul Rahman Al-Yahya, the Saudi Arabia Scouts Society has been very gracious in offering the six from among the Youth Scouts to perform the Haj, with all expenses provided, from the travel tickets, accommodation and transportation until they return to their own respective countries.
Syauqi has also made USM proud for being selected to represent Malaysian Scouts Federation to the 13th World Scout Youth Forum, in Baku, Azerbaijan from the 7 to 10 August recently, as well as being involved in the formulating of the policy for the World Triennial Plan 2017-2020.
Translation: Mazlan Hanafi Basharudin