LANGUAGE LEARNING ESSENTIAL IN FACING FUTURE CHALLENGES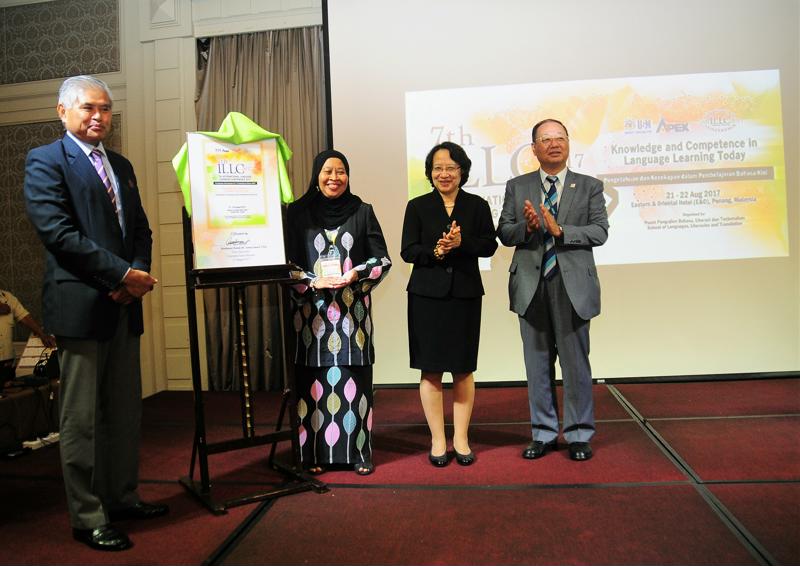 PENANG, 21 August 2017 – The Universiti Sains Malaysia (USM) School of Languages, Literacies and Translation (PPBLT) Universiti Sains Malaysia (USM) has organised the 7th International Language Learning Conference (ILLC) 2017, with the theme 'Knowledge and Competence in Language Learning Today' at the Eastern and Oriental (E&O) Hotel here recently.
The USM Deputy Vice-Chancellor (Research and Innovation), Professor Dato' Dr. Muhamad Jantan, in representing the USM Vice-Chancellor, Professor Datuk Dr. Asma Ismail officiated the biennial event.
When delivering his opening speech, he stated that, "language educators need to be creative and innovative in delivering the necessary knowledge to language learners, especially through the means available for 21st century education."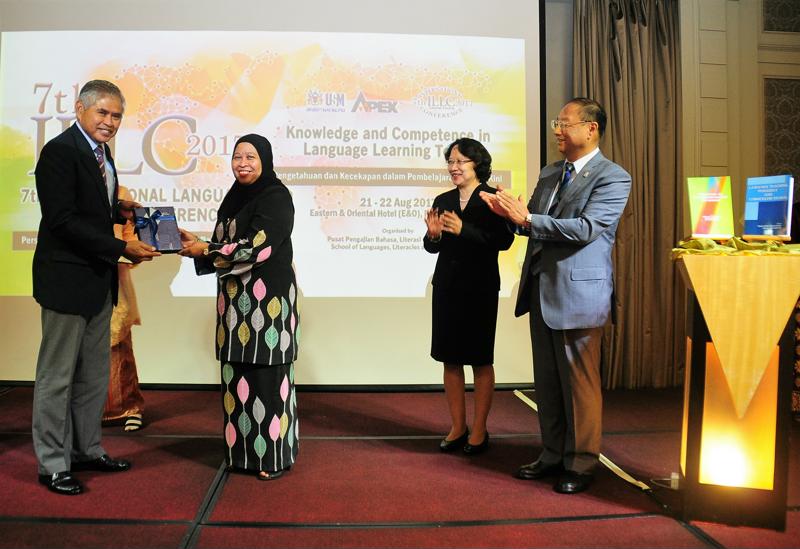 Muhamad also emphasised on the need for learners to be fluent in using the language to face the challenges of globalisation and the looming Fourth Industrial Revolution (4IR), as well as advancements in the field of education.
Meanwhile, the Dean of PPBLT who is also the Chairperson for the 7th ILLC, Professor Dr. Tengku Sepora Tengku Mahadi mentioned that the use of languages in our daily lives serves more than being just a communication tool.
"There is always something that can be learned and improved upon when learning a language," said the Dean.
Two books were also launched by Muhamad at the ceremony, which are compilations of papers presented at conferences prior held. Six papers were compiled for one book, while the other holds a compilation of seven papers, relating to issues on language teaching, pedagogy, ICT and curriculum design.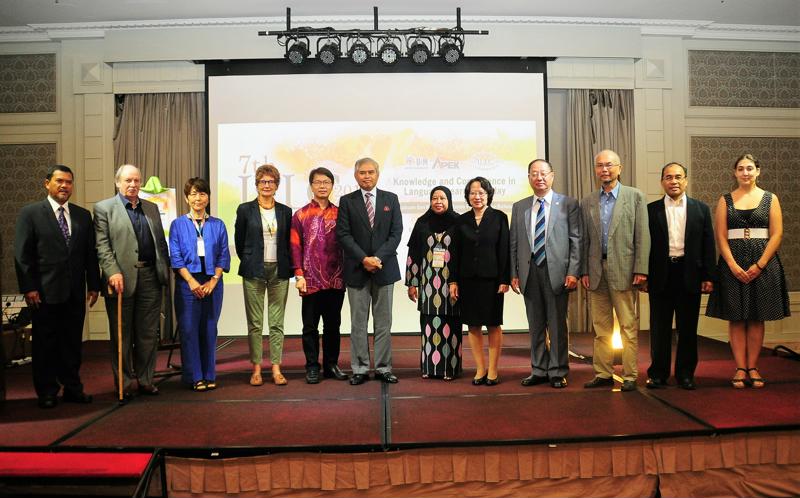 The highlight of the opening ceremony was the performance by a student of the English for Professionals programme, singing a popular song alternately in four different languages.
A total of 210 participants attended the event, coming from local and foreign institutions from 14 countries namely Indonesia, Singapore, Japan, Korea, Iran, Iraq, Australia, the United Kingdom and the United States of America, among others. 94 papers, covering topics relating to language learning, were presented throughout the 2-day conference.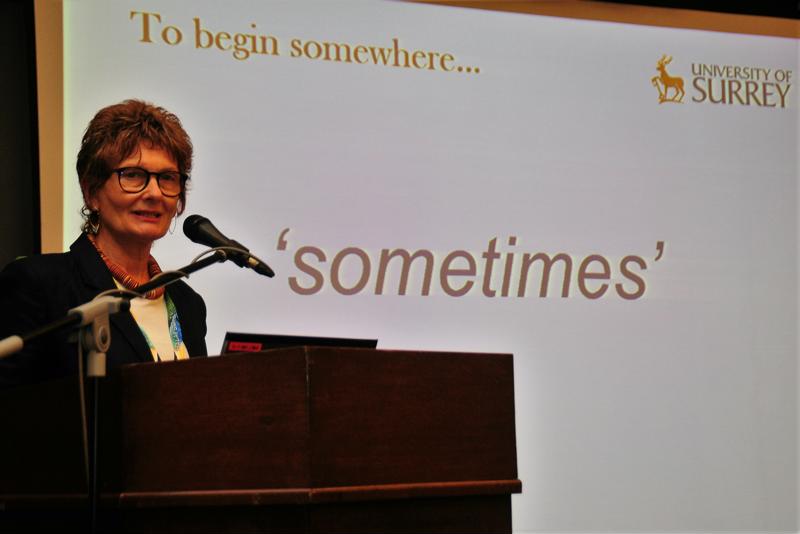 Also present were the Consul-Generals of the respective countries in Penang, namely Mr. Kiyoshi Itoi (Japan), Ms. Ekajit Kraivichien (Thailand), Mr. Iwanshah Wibisono (Indonesia), Honorary Consuls Mr. Teoh Seng Aun (France) and Mr. Lio Chee Yeong (Denmark), the Director of USM Press, Akhiar Salleh and principal university officers.
Text: Nur Farrah Ezlin Mohd Suhaimi (MPRC intern)/Editing: Mazlan Hanafi Basharudin