FOOTBALL: USM UPSTAGED HOST AT SUKUM, MOVES INTO FINALS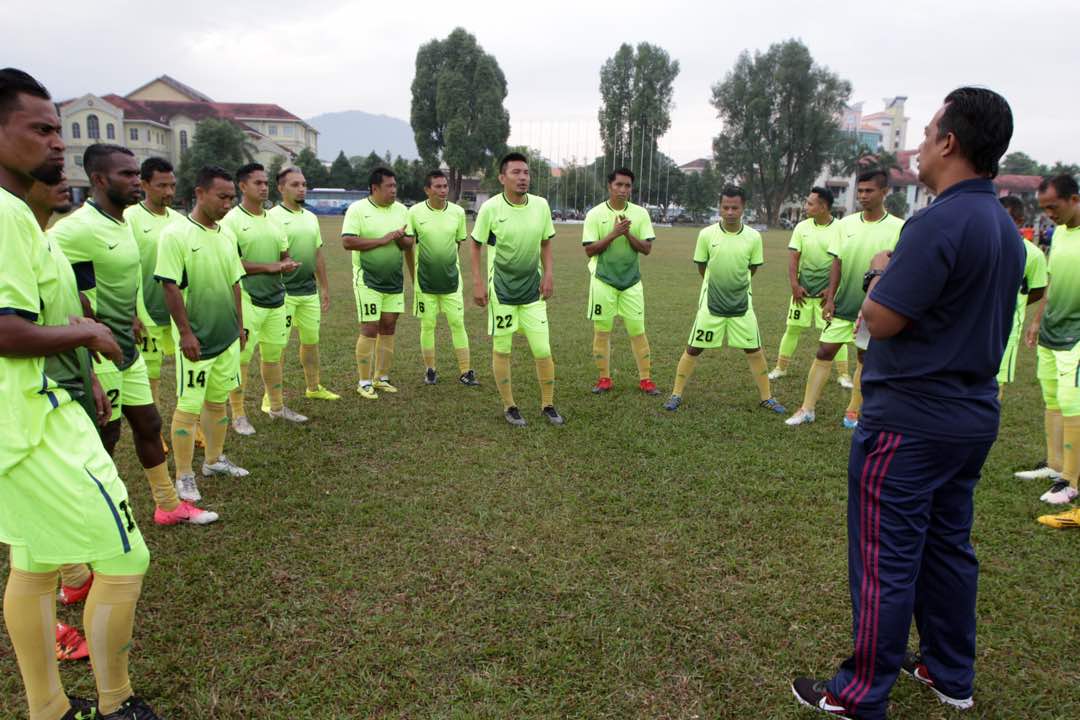 TANJUNG MALIM, 3 August 2017 – The Universiti Sains Malaysia's (USM) football team earned their golden ticket to the finals after defeating the host team, Universiti Pendidikan Sultan Idris (UPSI) at the 42nd Malaysian InterVarsity Staff Games (SUKUM).
The team, coached by Mohd Ali May, won the match 5-2 in the semi-finals at the UPSI Stadium here today.
USM topped the table in Group C after three games by defeating Universiti Teknologi Malaysia (UTM) and Universiti Malaya (UM), and drawing with International Islamic University Malaysia (IIUM).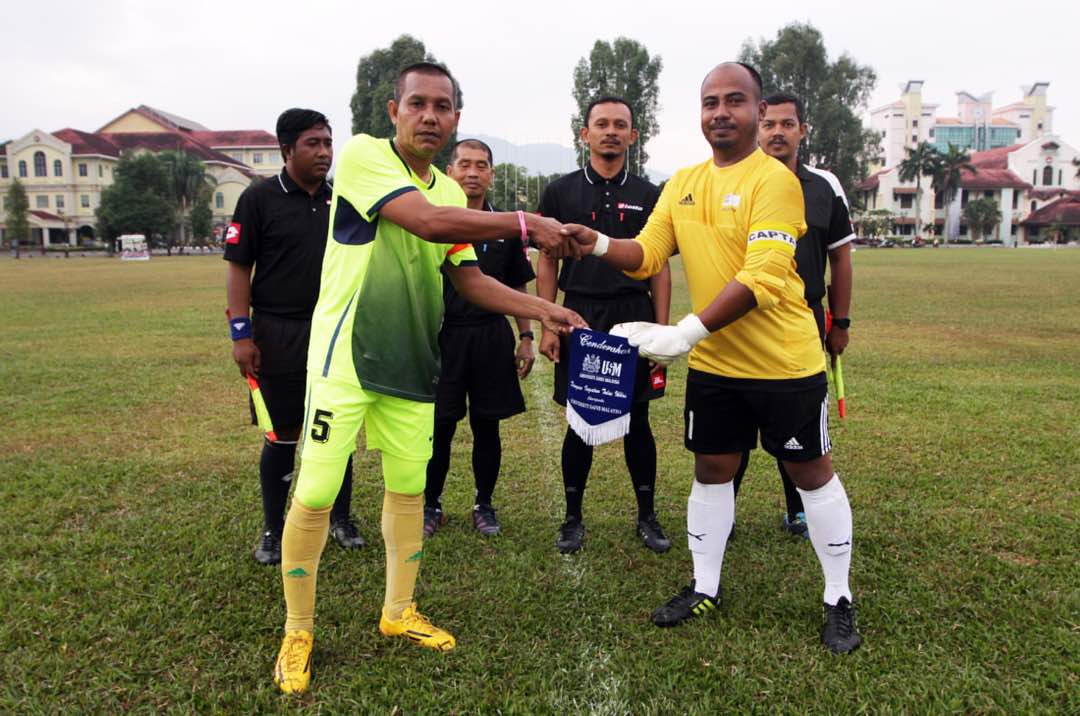 The team manager, Professor Dr. Abdul Razak Ibrahim said, USM has undergone obstacles in preparing the team when their top players were injured and could not compete. However, it did not hinder them from giving their best to qualify for the finals and win the title.
"The USM team has achieved its target, to enter the finals and if we win tonight, it will be the biggest win for the USM football team, after two years absence in SUKUM," he added.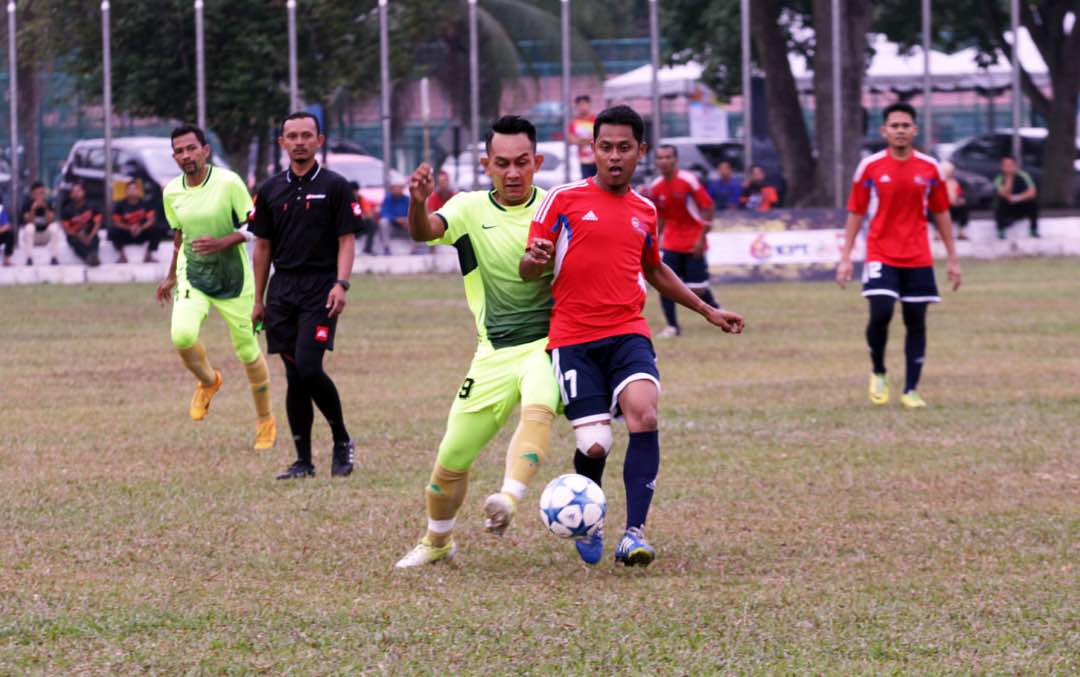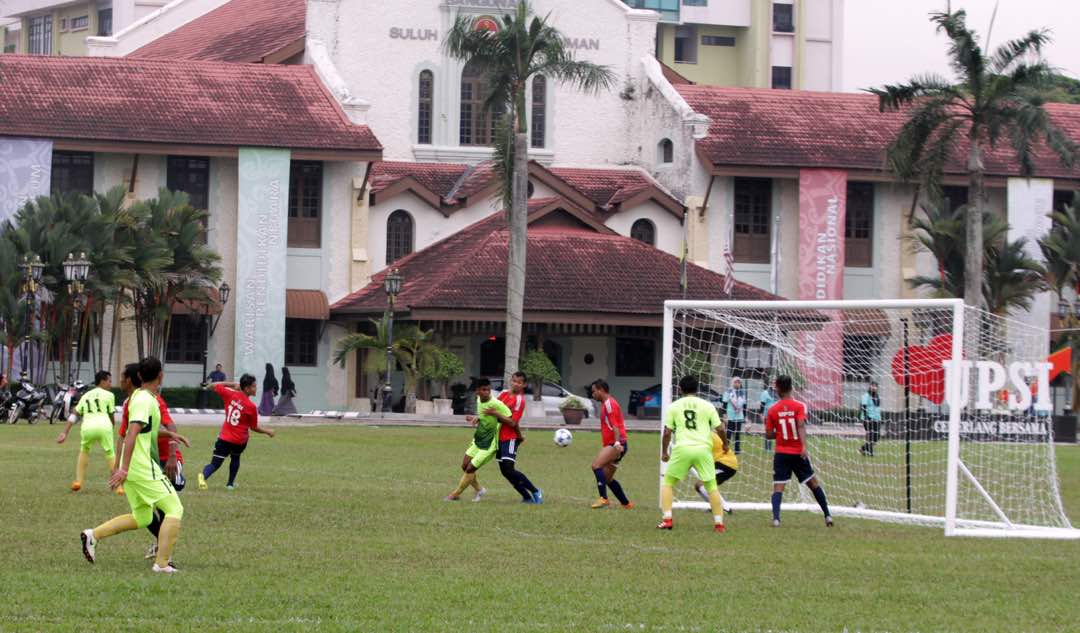 USM will be meeting Universiti Malaysia Kelantan (UMK) in the finals tonight.
Translation: Nur Fariha Mohd Fariz (MPRC intern)/Editing: Tan Ewe Hoe