USM CYCLING TEAM RETAINS TOP SPOT 4 YEARS IN A ROW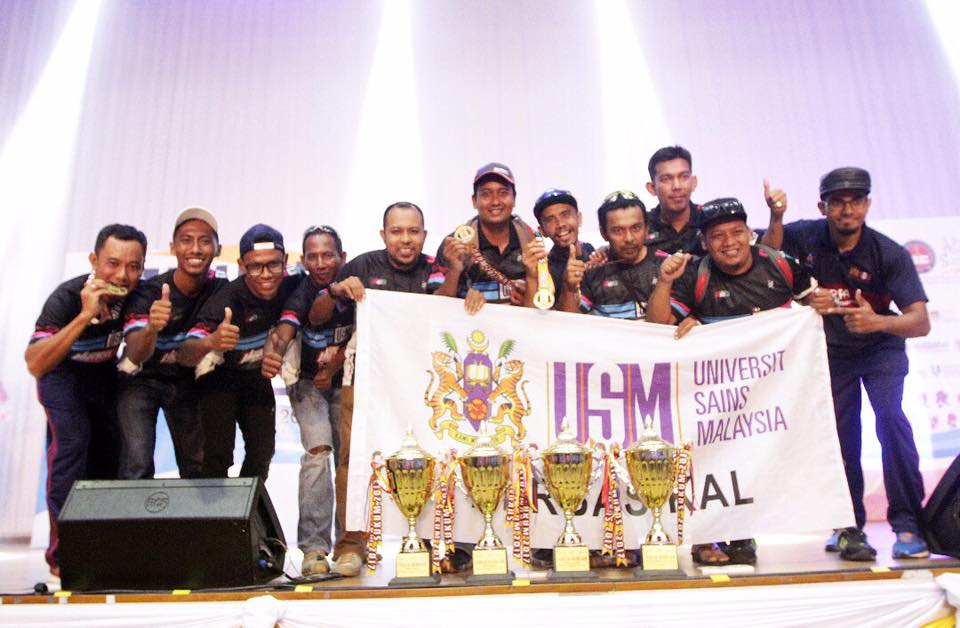 TANJUNG MALIM, 5 August 2017 - The Universiti Sains Malaysia (USM) cycling team continues their winning streak by emerging as the best team overall for 4 years in a row at the Sukan Staf Antara Universiti Malaysia (SUKUM) 2017.
The final day of SUKUM 2017 saw the USM cycling team clinching medals comprising two golds, a silver and a bronze.
The men's team won gold medals in their category and the overall cycling event, while the male VIP category won a silver medal. The bronze medal was earned in the male heavyweight category.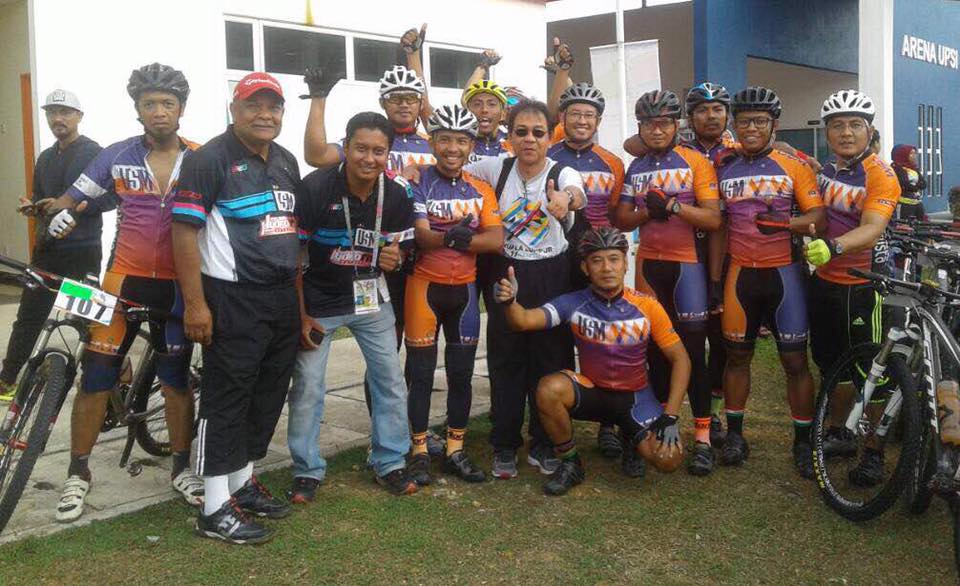 The USM sepak takraw male veteran's team also brought home a bronze medal on the final day of SUKUM 2017.
For the overall results, USM took second place after UNIMAP, with a medal collection of 15 gold, 16 silver and 15 bronze.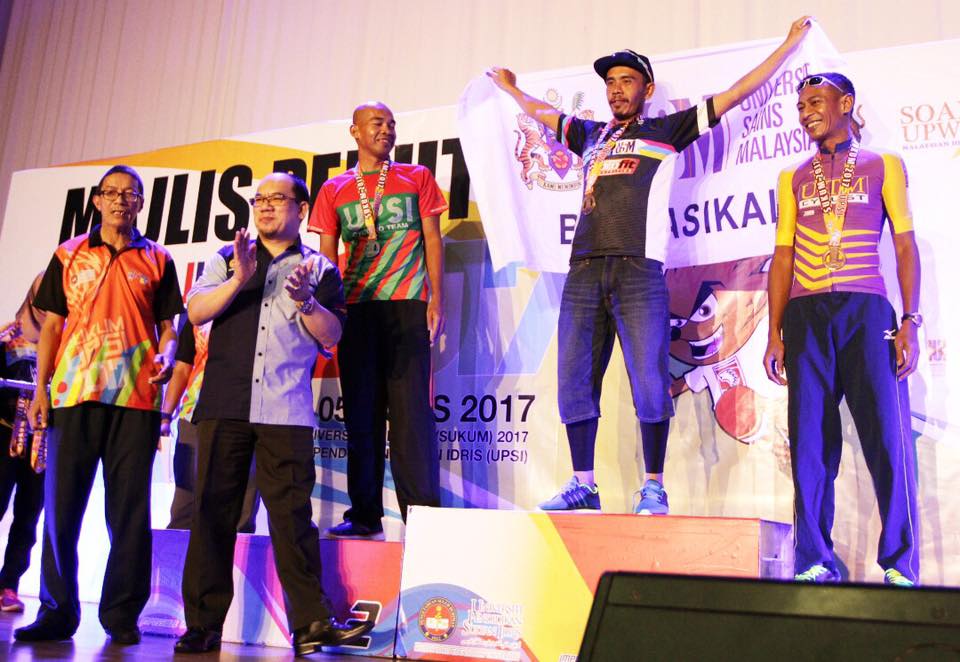 Next year's edition of SUKUM will be held at Universiti Malaysia Pahang (UMP), as announced in the closing ceremony.
Translation: Nur Fariha Mohd Fariz (MPRC intern)/Editing: Mazlan Hanafi Basharudin