USM ACADEMIC RECEIVES 2 AWARDS AT THE 17th ACCP MEET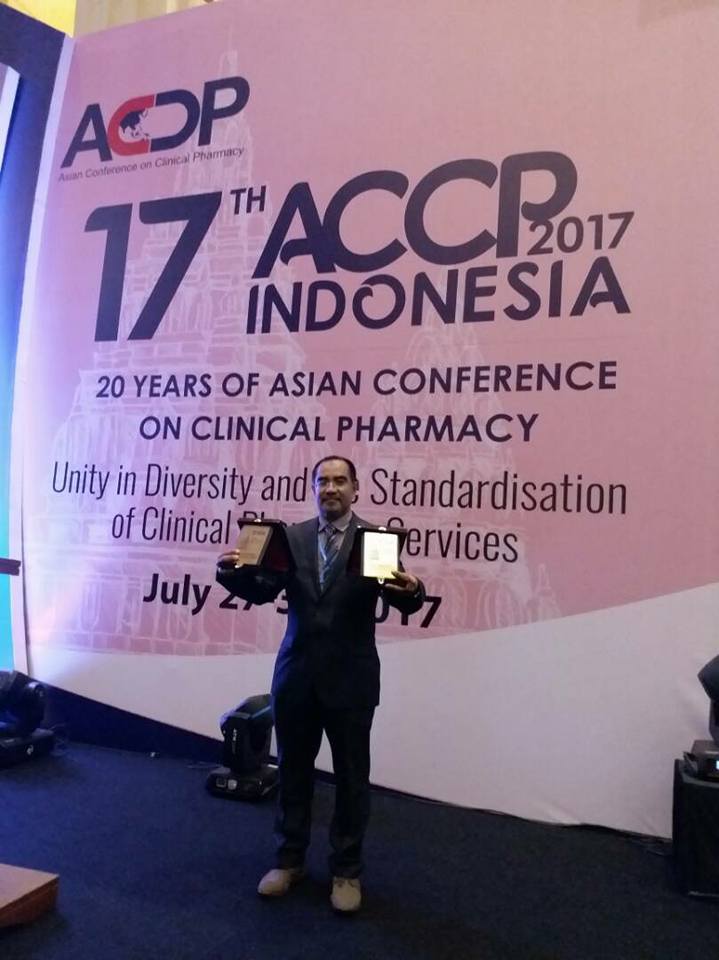 YOGYAKARTA, 29 July 2017 – Professor Dr. Syed Azhar Syed Sulaiman from the Universiti Sains Malaysia (USM) School of Pharmaceutical Sciences made the university proud when he received two awards at the 17th Asian Conference on Clinical Pharmacy (ACCP) held here recently.
He received 'The Most Excellent Pharmacy Educator' and 'The Most Active President of ACCP' Awards for his contributions to the development of Clinical Pharmacy in Asia.
Azhar also gave 2 presentations at the conference, entitled 'Men, Depression, Osteoporosis and Erectile Dysfunction: Evaluation of Cases in the Malaysian Scenario' in the symposium session and 'Communication Skills in Pharmacy Practice' in the workshop session.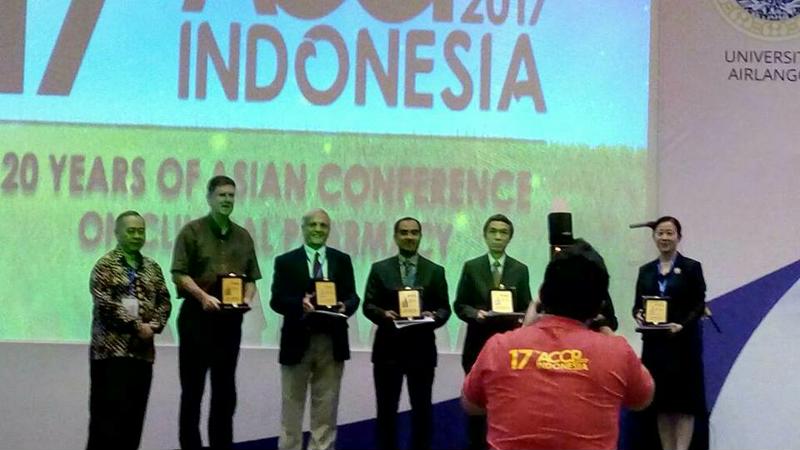 The conference covered topics such as Clinical Pharmacy, Social and Administrative Pharmacy, Pharmacy Education, Pharmacoeconomics, Pharmacoepidemiology, Complementary and Alternative Medicine (CAM) and other topics relating to pharmacy.
To date, pharmacists have developed their roles in clinical pharmacy. The pharmacy curricula have been improved to cover the demand from stakeholders, along with the increase of clinical pharmacist needed in the hospitals.
Meanwhile, the clinical pharmacy services in community pharmacy settings have also started to rise, as more "patient-oriented" services paradigm and "pharmaceutical care" concept have been accepted in Asian countries.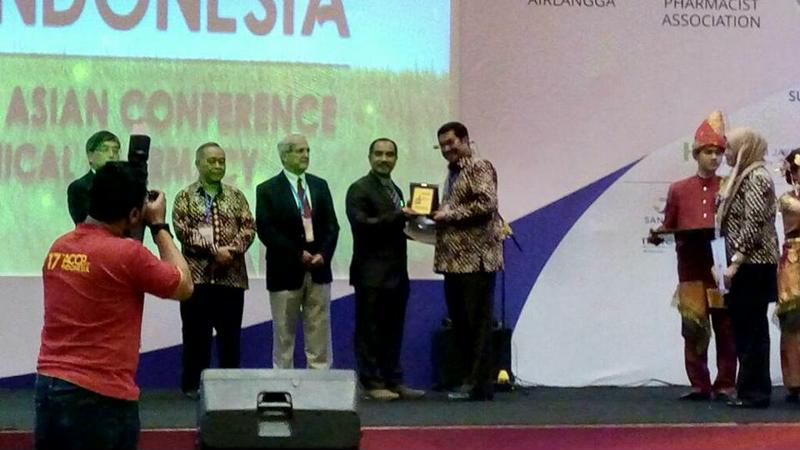 The original idea of ACCP came from Asian pharmacists who were looking for a practical conference in which they could exchange and share ideas on the concept of clinical pharmacy and in 1996, representatives from China, Korea, Japan, and USA met in Seoul, Korea to plan for the first conference.
Text: Hafiz Meah Ghouse Meah