USM OFFERS JOINT MASTER'S DEGREE FOR ERASMUS MUNDUS SUMMER SCHOOL PROGRAMME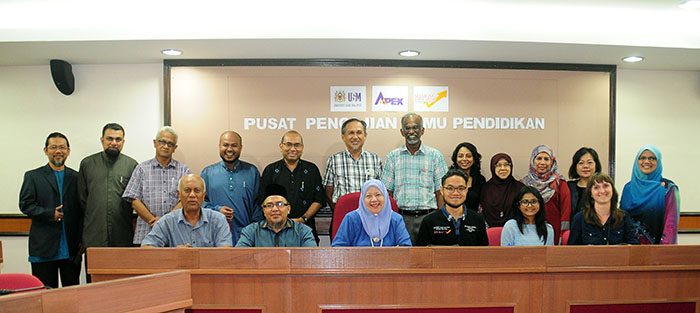 PENANG, 25 July 2017 – Universiti Sains Malaysia (USM) is offering a summer school programme for the Erasmus Mundus Joint Master's Degree: International Master in Adult Education for Social Change, which is offered by partner universities namely University of Glasgow, University of Malta, Tallinn University Estonia and Open University of Cyprus.
The Summer School in USM is conducted by various schools from different disciplines including the School of Educational Studies, School of Social Sciences, School of Distance Education, School of the Arts and Centre for Global Sustainable Studies (CGSS).
This year, three students have enrolled for the joint programme. They are Jarin Akther (Bangladesh), Vicha Liewchirakorn (Thailand) and Aleksandra Monika (Poland).
According to Vicha, this summer programme is very different because it is conducted in Penang, Malaysia, with USM lecturers who are very knowledgeable and who conduct classes which are more into discussions, rather than the more common lecture format.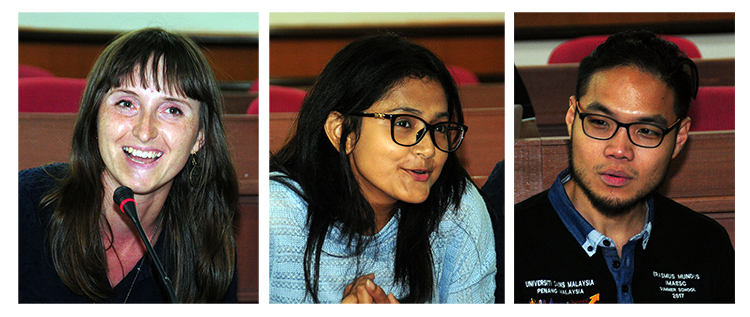 "I love the diversity in Malaysia and learn many things through classes and all the field trips, including archaeological trip to Lenggong, Perak," said Jarin who was also impressed with the development in Malaysia, especially Penang as she said every house owns at least one car and it is very difficult to see this in her country.
This 6-week programme, which started from 3rd July until 11th August 2017, will be presented with a coursework format, and with actual learning in and outside of the classroom, interactions with the community and field work.
The focus areas of this programme are Sustainability, Peace, Leadership, Edutourism and Entrepreneurship. The USM Vice-Chancellor, Professor Datuk Dr. Asma Ismail met the three students and all the lecturers who were involved last week, with the students sharing their memorable experiences from the programme so far.
Text: Nor Rafizah Hj Md. Zain