USM WINS BEST POSTER AWARD IN iCGPA INTERNATIONAL CONFERENCE 2017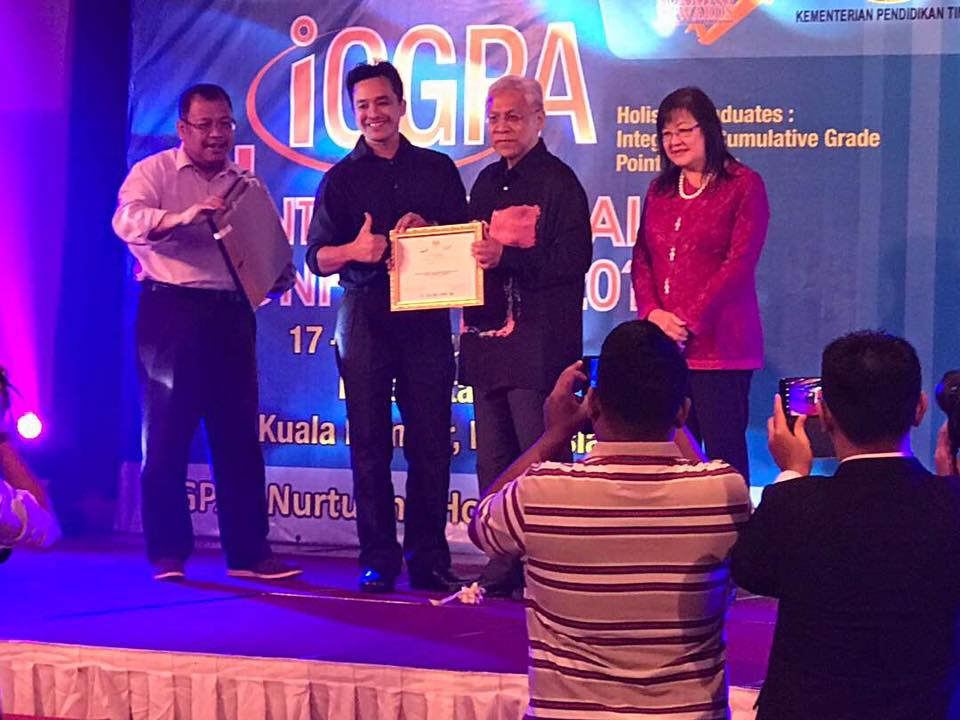 KUALA LUMPUR, 17 July 2017 – The Deputy Dean, USM School of Aerospace Engineering, Dr. Ahmad Zulfaa Mohamed Kassim made the university proud when he was selected as the Winner of the iCGPA International Conference 2017 (Poster Competition and Exhibition category).
The Minister of Higher Education, YB Dato' Seri Idris Jusoh and Deputy Minister of Higher Education, YB Datuk Dr. Mary Yap Kain Ching were at the ceremony to present the award.
The USM Deputy Vice-Chancellor (Academic and International), Prof. Dr. Ahmad Farhan Mohd Sadullah was also at the ceremony alongside Zulfaa.
Zulfaa and team member Noorfazreena Kamaruddin won the competition with their poster titled 'Implementing iCGPA: Automating Computation with iOBE'.
According to the abstract presented by Zulfaa, the software (named iOBE), initially developed as an OBE assessment system for the engineering programmes, has been upgraded to offer capabilities required by the iCGPA Initiative, particularly the Spiderweb radar graphs to present students' learning outcomes.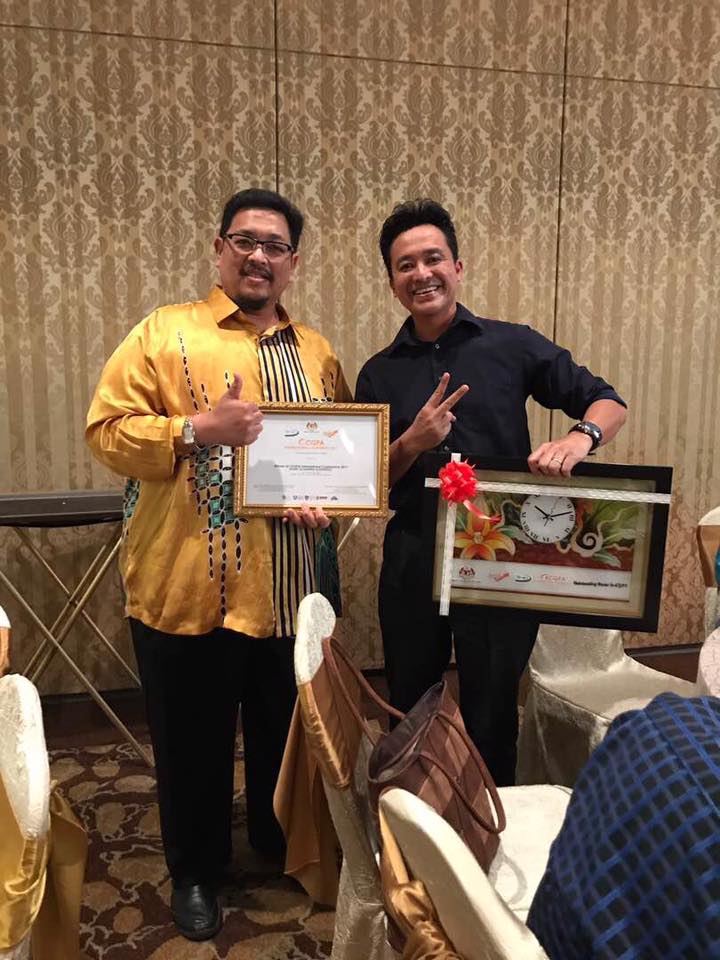 "This article focuses on the software architecture and its usage, presented through a case study and outputs, complete with the radar graphs, which were computed efficiently with running times of 3 seconds/student when analysing data from a single course, and less than 0.2 seconds/student/course when aggregating data from multiple courses," he said.
Zulfaa added, the implementation cost is reduced by designing the software with minimum data input requirements from users and fast automation of the data computation.
iCGPA is an integrated mechanism for assessing and reporting of students' development and performance, as well as learning gains in the context of their ethics, knowledge and abilities.
The reporting illustrates the attainment of attributes outlined in the six student aspirations, as stipulated in the Malaysian Education Blueprint (Higher Education) 2015-2025, as well as the eight domains of learning outcomes listed in the Malaysian Qualifications Framework.
It is an integrated assessment mechanism that is aimed to assist various stakeholders in making decisions or planning for improvement. The purpose of this mechanism is to drive the development and alignment in curriculum design, delivery and assessment at the programme and also at the course level, focusing on the student's learning experience towards the development of a holistic and balanced human being.
70 papers were presented at the conference held at Hotel Istana, Kuala Lumpur from 17-19 July 2017.
"More details about this work, including the software and its documentation, can be accessed at its dedicated website at http://www.obesoftware.org/.
Text: Hafiz Meah Ghouse Meah & Mazlan Hanafi Basharudin