TALK ON UNITED STATES-MALAYSIA BILATERAL RELATIONS TO SIGNIFY 60 YEARS OF TIES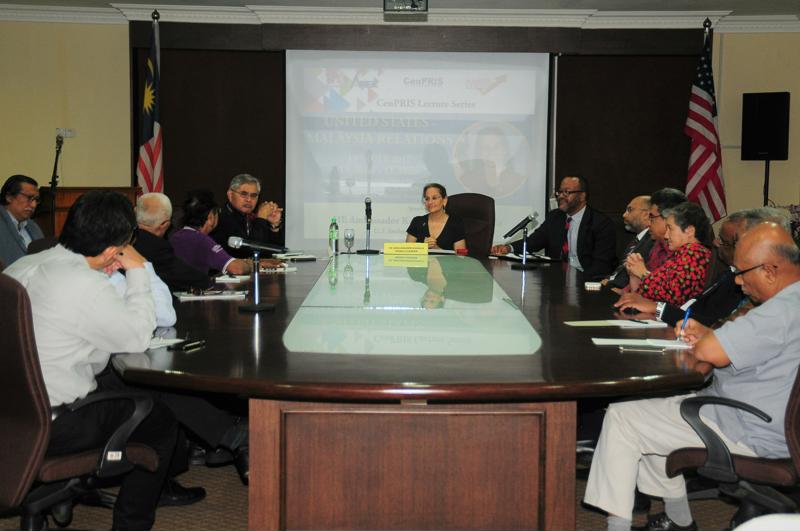 USM, PENANG, 13 July 2017 – In conjunction with the 60th anniversary of the USA-Malaysia relations, the U.S. Ambassador to Malaysia, Her Excellency Kamala Shirin Lakhdhir was invited to Universiti Sains Malaysia (USM) to deliver a talk on relations between both countries, organised by the USM Centre for Policy Research and International Studies (CenPRIS).
Kamala was appointed as the U.S. envoy to Malaysia on December 10, 2016. Previously, she has served in various capacities in her home country, as well as at other U.S. Embassies in various locations around the world.
She began with an overview on how the presence of U.S. Embassies around the world served to facilitate cooperation between the United States and the respective countries in relation to business and political matters, as well as other human affairs such as industries, education and law enforcement.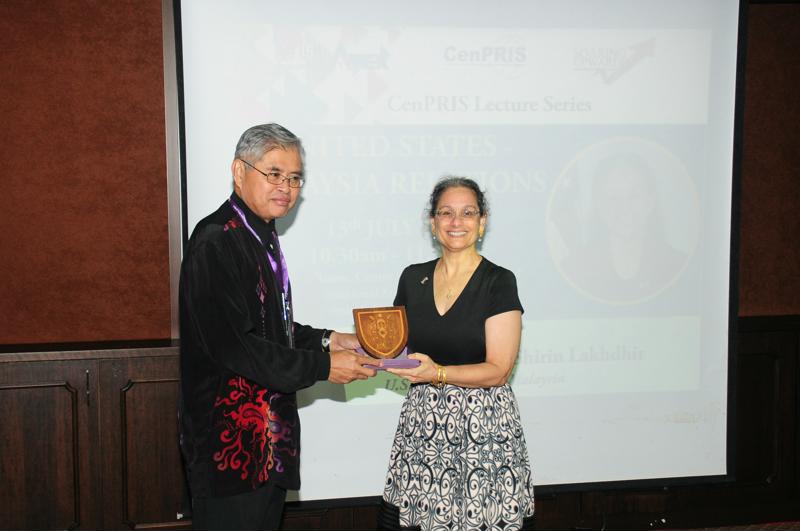 In addition, Kamala also highlighted on the importance of having peace as the pillar of such relations, especially in terms of general security interest.
"These relations contain fundamentals such as the economy and trade that will continue to bind partnerships and we, being a global power, would remain committed in our responsibilities, regardless of any change in the US administration," added Kamala in commenting on the appointment of President Trump into office.
In the following dialogue session, there were questions on both countries' development and some current issues. She also briefly gave her opinion on the Fourth Industrial Revolution (4IR), where the future generation needs to be intelligent and creative at controlling the possible outcomes.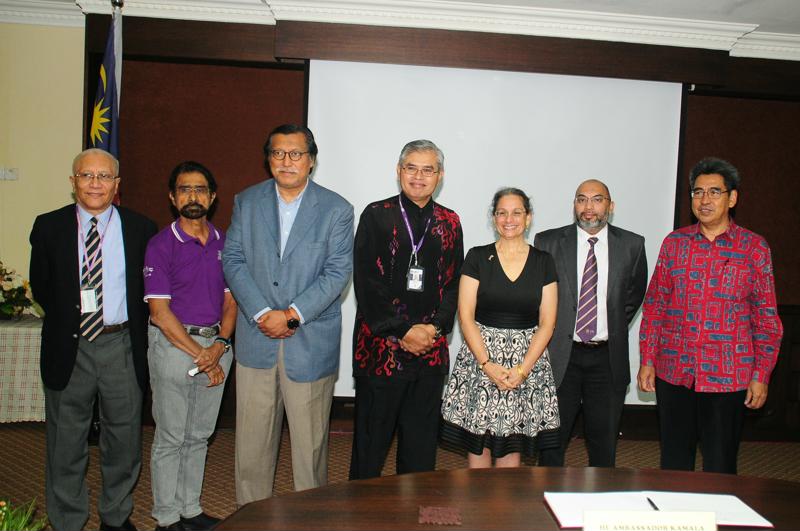 Also present were the USM Deputy Vice-Chancellor (Research and Innovation), Professor Dato' Dr. Muhamad Jantan; Director of CenPRIS, Associate Professor Dr. Azeem Fazwan Farouk; Professor Dato' Dr. Ahmad Murad Merican; Emeritus Professor Omar Farouk Sheikh Ahmad; Heads of Departments, representatives and officials from the U.S. Embassy and from the university.
Text: Nur Fariha Mohd Fariz & Nur Farrah Ezlin Mohd Suhaimi (MPRC Interns)/Editing: Mazlan Hanafi Basharudin