USM VC CONFERRED HONORARY DEGREE FROM KEELE UNIVERSITY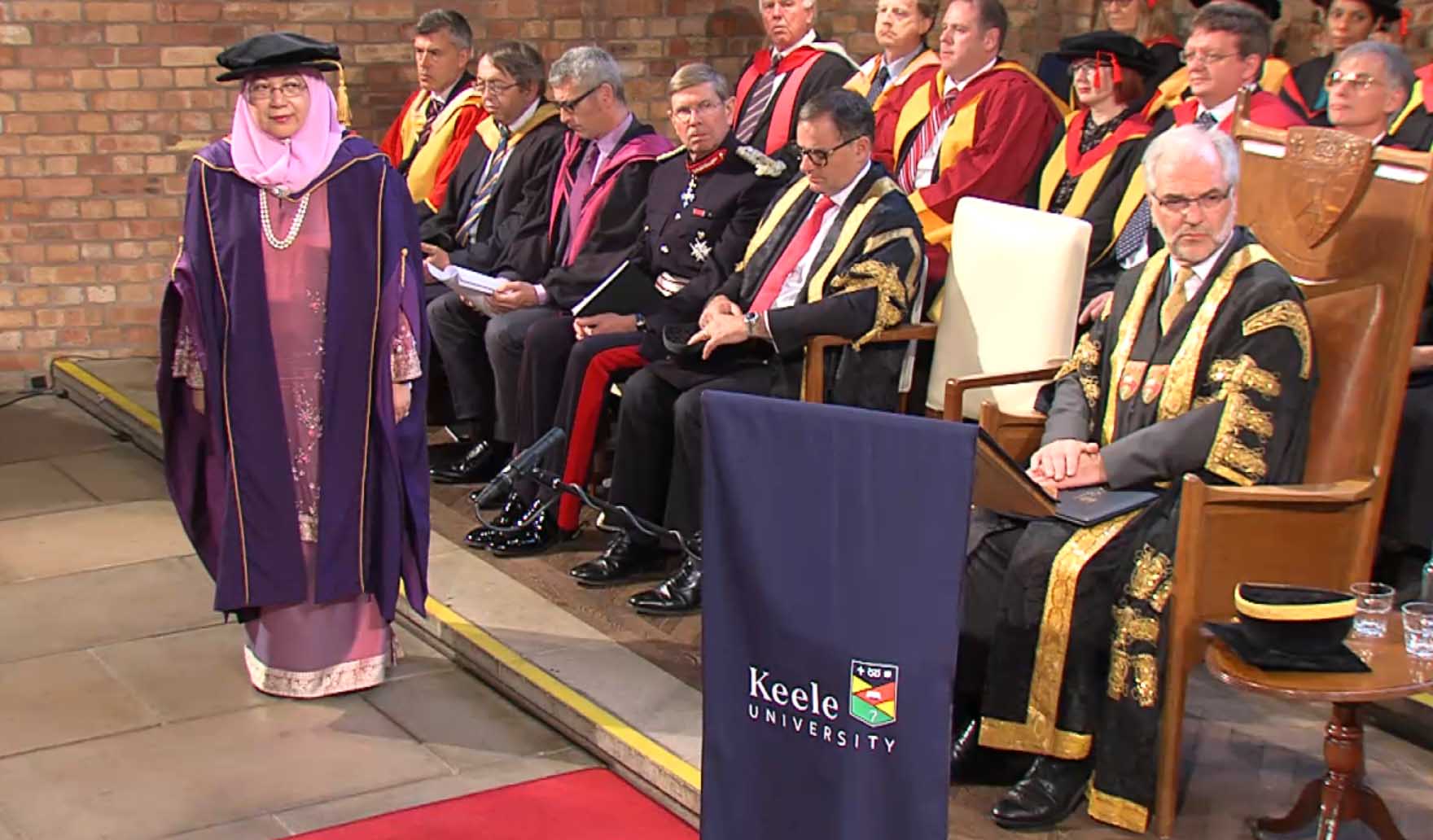 STAFFORDSHIRE, ENGLAND, 14 July 2017 - The Vice-Chancellor of Universiti Sains Malaysia (USM), Professor Datuk Dr. Asma Ismail has been conferred the Honorary Degree by Keele University at a ceremony held at the university today.
Asma, being conferred the Honorary Degree of Doctor of Science, is among the seven recipients who have been selected to receive honorary degrees by the university in view of their extensive experience and contributions in their fields of expertise. The honorands comprised of outstanding individuals from the fields of sport, medicine, education, business and philanthropy.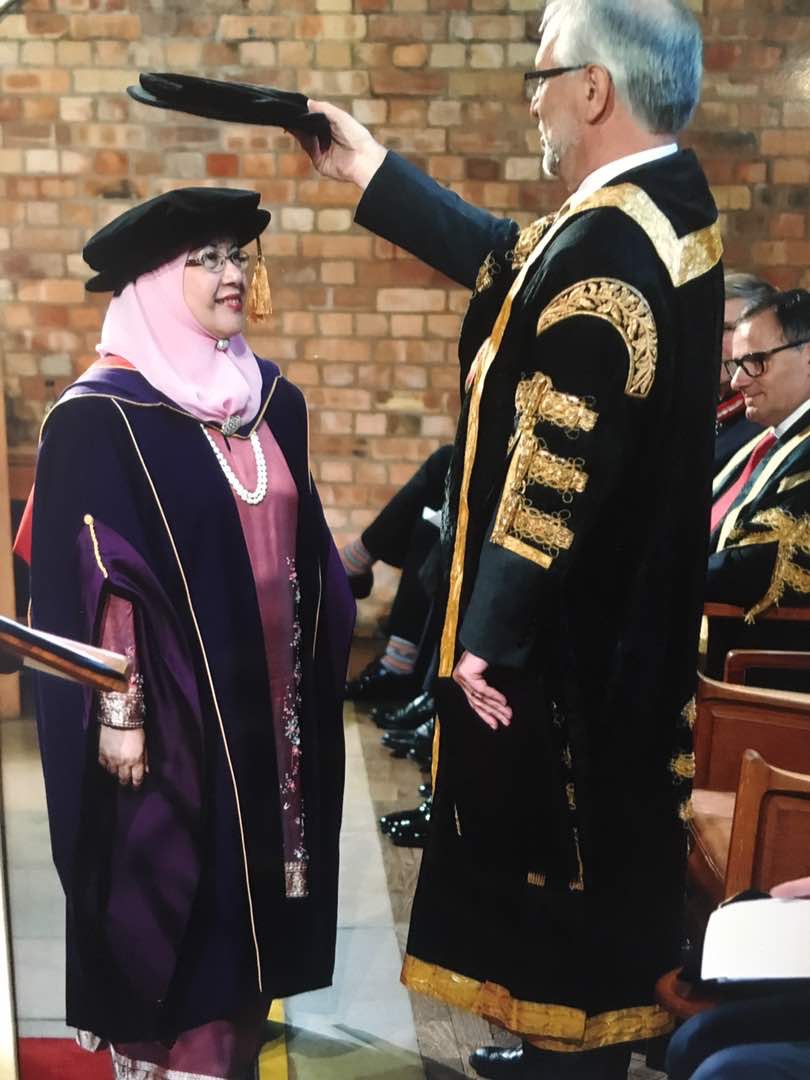 In her acceptance speech, Asma touched on the issue of the need for mankind to adapt to the Fourth Industrial Revolution (4IR) amidst the upcoming challenges.
"Man needs to embrace such changes and continue to enhance his human characteristics to empower himself, to avoid being sidelined by robots, machine learning, mobile computing, artificial intelligence, automation and other disruptive and emerging technologies.
"Man needs to continue to learn, re-learn, co-learn and un-learn in order not to be displaced by future disruptions. Such technologies would serve to assist and expand man's capabilities further when utilised wisely and effectively," she added.
Asma further mentioned issues relating to future scenarios among which are the scarcity of resources, education, healthcare, and income distribution for the displaced and marginal communities.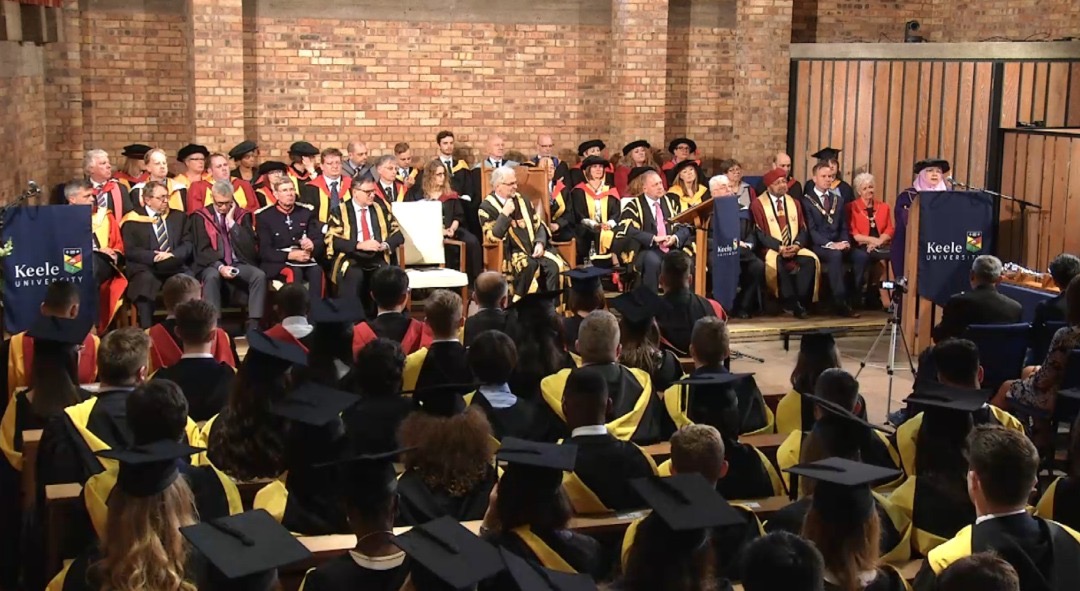 She emphasised on the need for those who have ready access to education and technology to give back to society, especially to the needy. That is what defines the human spirit, to provide the 'high touch' along with the 'high tech' solutions to life.
In presenting the degrees, Keele University Vice-Chancellor, Professor Trevor McMillan said that, "The recipients of our honorary degrees this year have all made outstanding contributions in their respective fields, as scholars, leaders, humanitarians and sports people. We are very proud that they are becoming part of the Keele community."
Text: Mazlan Hanafi Basharudin