PENANG CHINESE GIRLS SCHOOL EMERGED VICTORIOUS AT STATE-LEVEL NSC 2017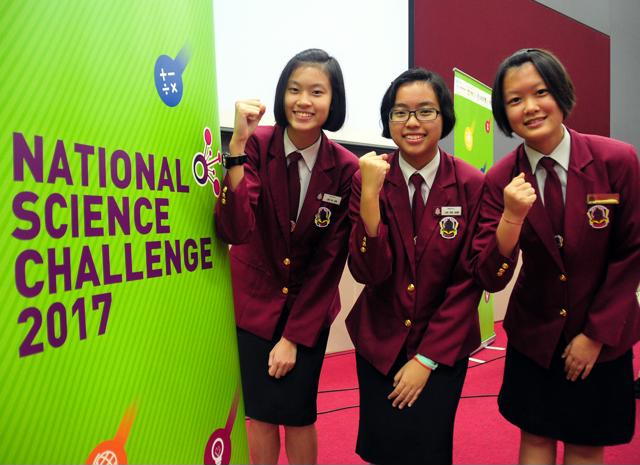 USM, PENANG, 11 July 2017 – The Penang State-level National Science Challenge (NSC) 2017 has recently concluded, with SMKJ Perempuan China emerging as this year's winner.
Being the nation's premier science competition, it is open to teams comprising students aged 16 to showcase their intellectual talents beyond the classroom. The competition is organised by the Young Scientist Network (YSN) under the Academy of Sciences Malaysia (ASM).
Representing the school were Lee Zu Jun, Quah Hang Zean and Lee Zoe Jean.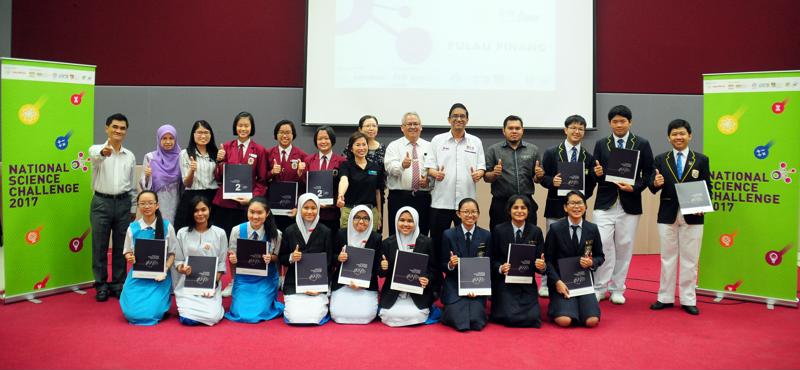 "We were very happy to be selected as winners of the challenge and we also hope to win in the next level. Before entering the challenge, we did a lot of reading and research on the subjects which were related to the competition," they said.
Their teacher and advisor, Cheang Mun Yee said that these students were trained since they were in Form Three and when they reached Form Four, they were encouraged to join the programme.
Teams taking part in the challenge would need to generate ideas in dealing with global problems through the use of Science, Technology, Engineering and Mathematics (STEM) as the basis.
The champion of the challenge will receive the Prime Minister's Challenge Trophy and to witness the Nobel Prize Awards ceremony and Nobel Lectures in Stockholm, Sweden during a week-long study visit in December 2017.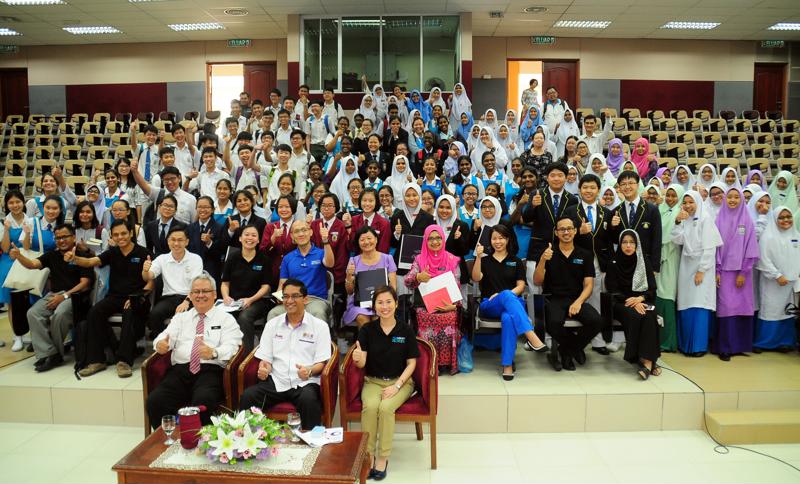 The top five Penang secondary schools that were selected to compete in this challenge were SMJK Perempuan China, SMJK Chung Ling, SMK Bukit Jambul, SMKA (P) Al-Mashoor and SMK Convent Light Street.
Universiti Sains Malaysia (USM) has been selected as the venue for the Penang State-level National Science Challenge.
The prizes were presented by the USM Deputy Vice-Chancellor (Industry and Community Network), Professor Dr. Abdul Rahman Mohamed.
Also present were the Sector Head, Human Resource Development, Penang Education Department, Ismail bin Mohd Said and the Chairman, NSC Penang State Level who is also the Vice-Chairman, Young Scientist Network-Academy of Sciences Malaysia, Dr. Lee Hooi Ling.
Text: Nur Farrah Ezlin Mohd Suhaimi (MPRC Intern)/Editing: Mazlan Hanafi Basharudin