USM MOVED UP TO NO. 23 IN QS TOP 50 UNDER 50 2018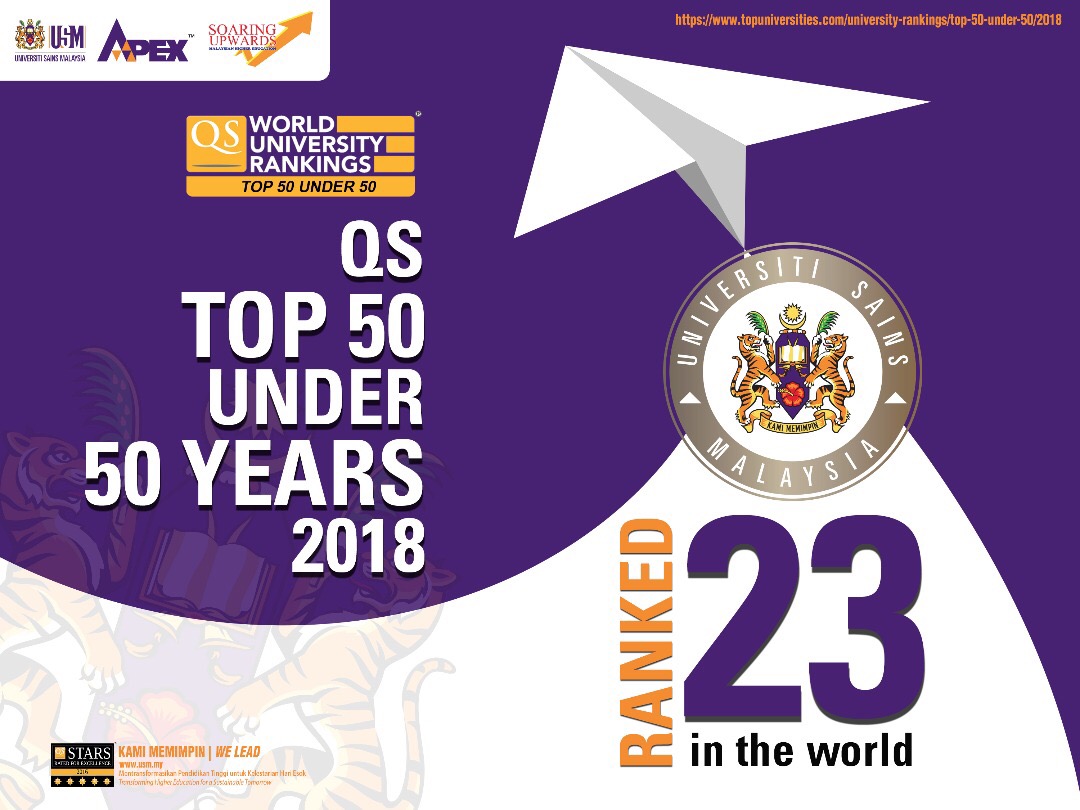 PENANG, 13 July 2017 - USM moved up to 23rd position in the recently announced QS World University Rankings Top 50 Under 50 2018.
In the previous year, USM was ranked at 33rd position.
First published in 2012, the QS Top 50 Under 50 celebrates the world's leading young universities around the globe.
The result also showcased that USM has outperformed several top ranked universities in the world including University of South Australia (26), Deakin University (29) and Griffith University (32).
Professor Datuk Dr. Asma Ismail, Vice-Chancellor said the achievement indicates the potential of USM to be among the global best in Higher Education.
According to her, this also reflects strengthening of the USM fundamentals, outstanding commitment of the academic and non-academic staff and the continuous support from the Ministry of Higher Education Malaysia.
Besides USM, three other Malaysian public universities with the status of research universities below 50 years old are also in the top 23 list. Leading the pack is Universiti Putra Malaysia (UPM) #15, followed by Universiti Kebangsaan Malaysia (UKM) #16 and Universiti Teknologi Malaysia (UTM) #21.