USM RANKED #264 IN QS: BEST IN FIVE YEARS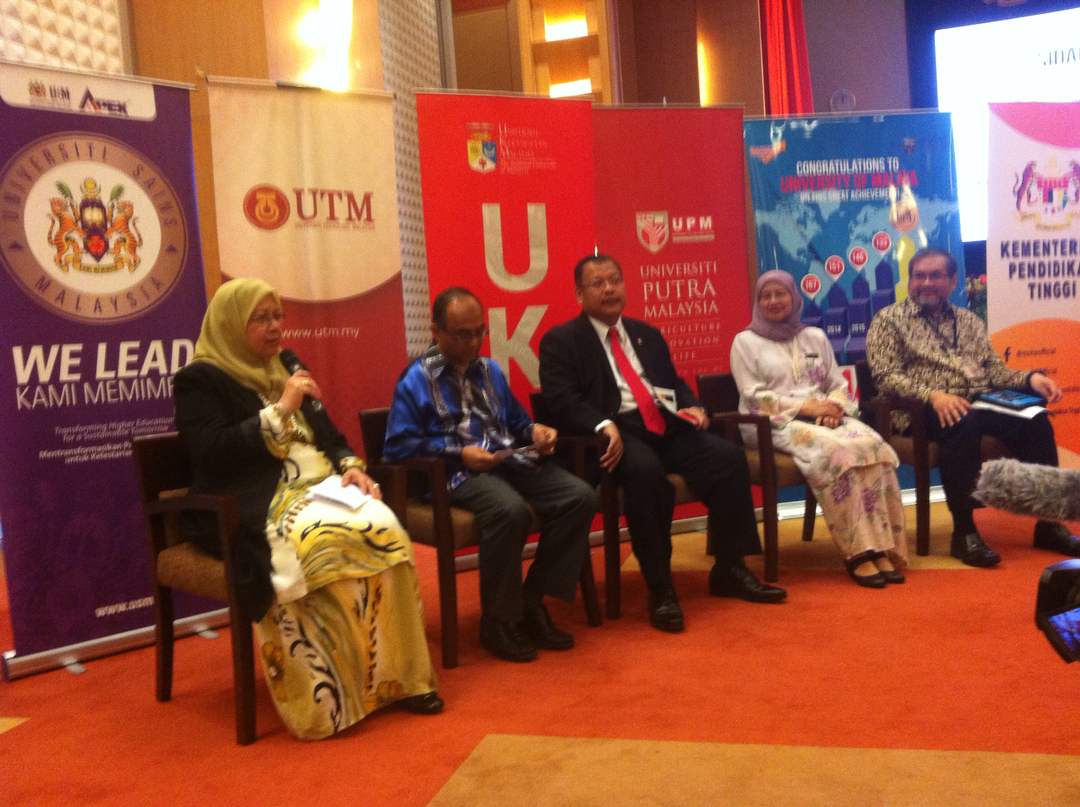 8 June 2017 - Since 2014, USM has moved up 91 places. We started with 355 and the latest QS World University Rankings (QS-WUR) 2017/2018 placed Universiti Sains Malaysia (USM) as ranked at number 264. This year's ranking is the best by far achieved by the university. This is a markedly significant increase (66 places) in the rankings achieved by the university compared to last year, which was at number 330.
Worldwide, there are about 26,000 universities and QS ranked 980 of them. USM was rated among the top 27% in the QS-WUR, which means that USM is in the top 1.0% universities in the world.
Six indicators were used in measuring the rankings, and 5 were shown to increase in scores, with Academic Reputation being the highest indicator for the university, and ranked at number 205 globally compared to number 248 last year.
Other indicators which have shown significant increase in rank include Employer Reputation, Student to Faculty Ratio, International Faculty and International Students.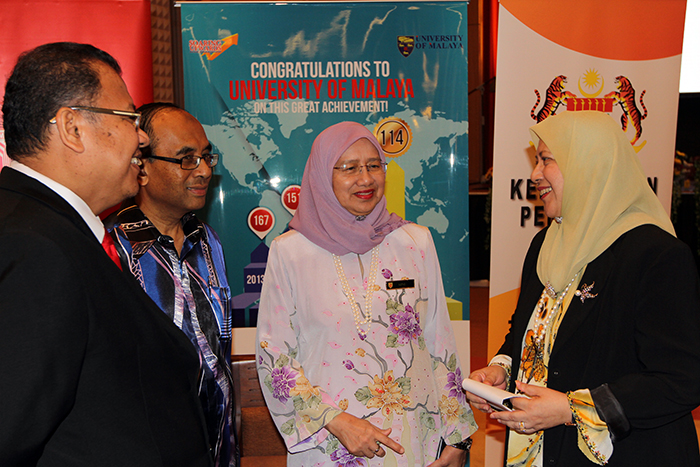 USM Vice-Chancellor, Professor Datuk Dr. Asma Ismail said, we at USM have been gearing ourselves to face the 'tsunami' of challenges by shifting our game plan in view of global changes, especially in the higher education sector, whereby we have started to learn and co-learn with our local and global academic and industry partners, and to move ahead by design to ensure that our targets are achieved.
"Our first strategy is to generate income so that we can create a conducive environment for research and academic programmes to flourish. Our second strategy is to co-learn and improve our relationship with the quadruple helix (university-industry-government-community) by integrating the spheres of brain-business-humanity in managing various core aspects of the university and this has resulted in the desired improvements in the rankings. Our third strategy is to enhance our global prominence by having joint-research and academic programmes internationally to foster greater outcomes that would complement our academic and employer reputation.
"Furthermore, through the practice of performance and evident-based management, USM has succeeded in strengthening further areas of potential growth with the aim of reaching standards par excellence," she said.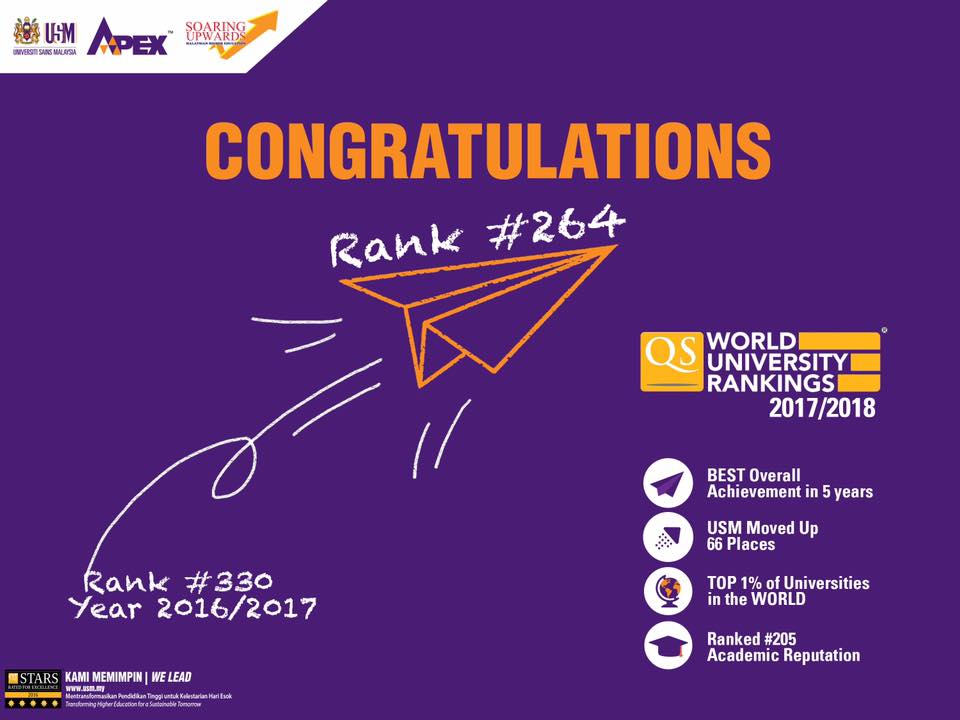 Asma added that one of the significant factors is perhaps the passion of the Ministry of Higher Education (MOHE) in unlocking new pathways and enablers for universities, and this was clearly spelled out in the Malaysia Education Blueprint (Higher Education) 2015-2025. These enablers allow universities to focus appropriately on things that matter.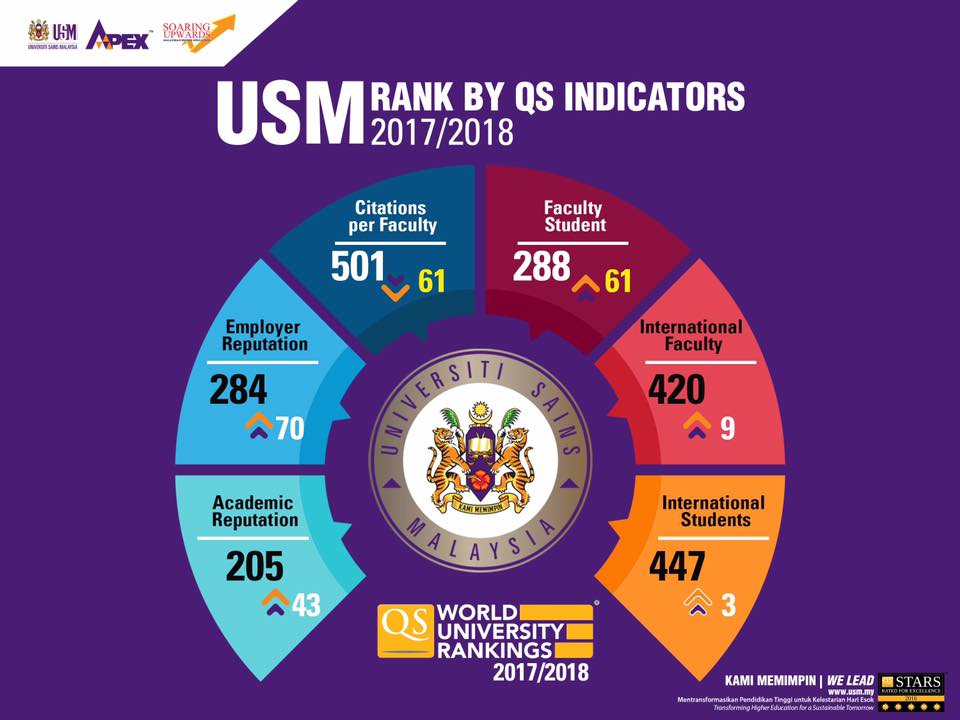 "We at USM understand that change is inevitable, and we are continually adapting our strategies to remain relevant, respected and referred. We realise that there is a need to improve on the aspects of academic and employer reputations, which can be achieved by raising the number of peer-review persons from academia as well as from the industry," she further explained.
In view of the decrease in score for the indicator Citations per Faculty, raising the quantity and quality of publications as well as the number of post-doctoral research positions are some of the steps that require the university's immediate and utmost attention.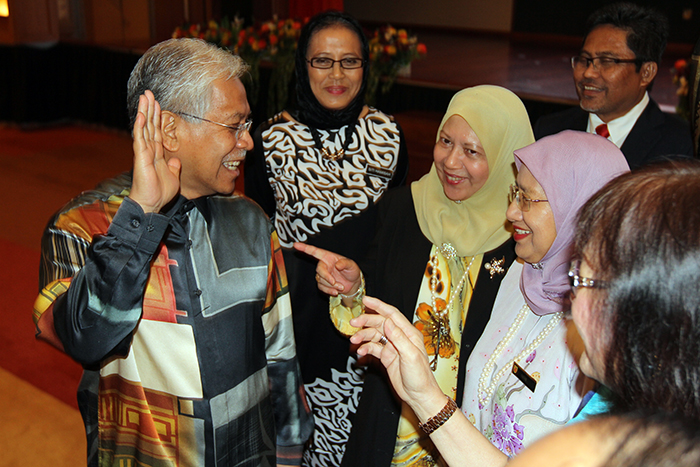 Other steps towards strengthening its position include raising the number of international students through strategic recruitment of overseas students and providing incentives to the respective departments/PTJs that nurture them.
Finally, the university has implemented the cascading KPI assessments from the Vice-Chancellor to the Heads of Departments to ensure upward movement of the university and implement a web-based monitoring system on line real time to ensure our performance achievements. In addition, townhall sessions were done to review implementation hiccups in order to facilitate KPI achievements.
Such an achievement highlights the efforts that the university and its community have undertaken, while keeping in mind the global challenges as well as expectations and aspirations laid down in the Malaysia Education Blueprint (Higher Education) 2015-2025 by the Ministry of Higher Education Malaysia. The improvement in the QS World University Rankings for the 5 Malaysian Research Universities has shown that RUs will continue to be the anchor universities that ensure Malaysia as an international education hub in Asia.