USM FOOD TECHNOLOGY STUDENTS TO REPRESENT COUNTRY AT 15TH ASEAN FOOD CONFERENCE IN VIETNAM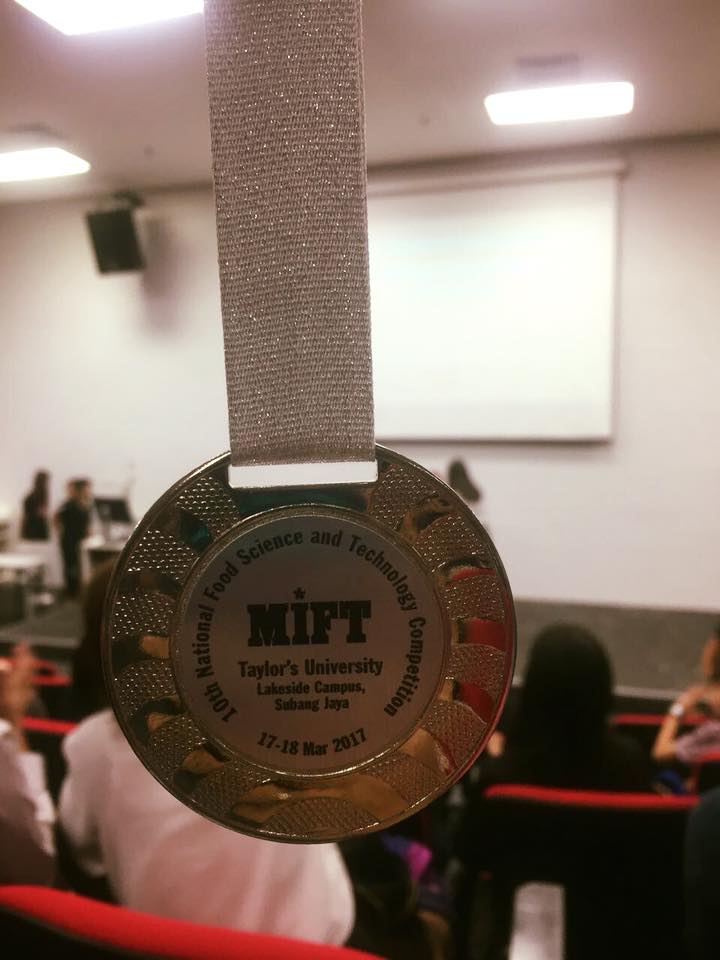 PENANG, 18 March 2017 - Students from the Universiti Sains Malaysia (USM) School of Industrial Technology undergoing the course in Food Technology have succeeded in getting a 'major slice of the pie' at the Malaysian Institute of Food Technology (MIFT) 10th National Food Science and Technology Competition 2017 which was held at Taylor's University from 17 - 18 March 2017.
Among the winning entries for undergraduate categories were Impromptu Oratory (2nd), a newly introduced award - Individual Food Bowl Quiz Top Scorer (2nd) and two Food Bowl Quiz Teams which secured the 1st and 3rd place for the Food Bowl Quiz category. The winning Food Bowl Team will represent Malaysia at the 15th ASEAN Food Conference at Ho Chi Minh, Vietnam on 14-17 November 2017.
Meanwhile, for Post graduate categories, the winning entries were Oral Presentation (2nd), Poster Presentation - Food Science Category (3rd), Poster Presentation - Food Technology Category (2nd).
The school also acknowledged the best effort by the innovative, creative and dedicated Food Product Development Team at this competition.
According to the Dean of the School of Industrial Technology, Professor Dr. Azhar Mat Easa, the participation of students was aimed at providing them to be competitive at the international level.
The competition was participated by 12 universities which included Taylor's, Monash, UCSI, UPM, UKM, KTAR, UTAR, UMT, UMS, UiTM, UniSZA and USM with over 100 participants competing for prizes in different categories.