VC RECEIVES COURTESY VISIT FROM TUT PRESIDENT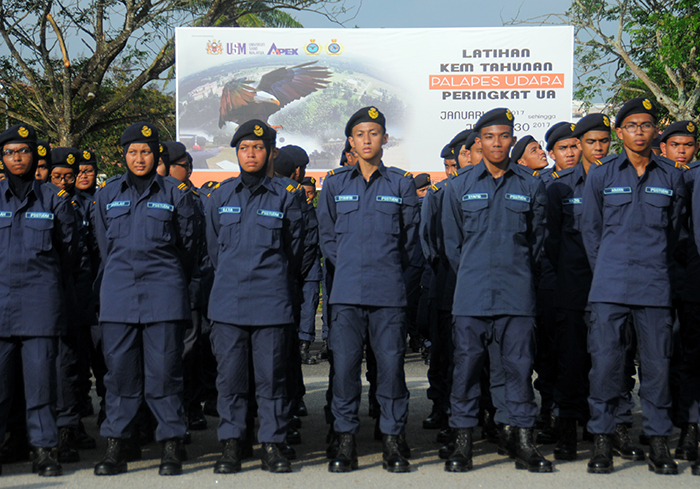 PENANG, December 2014 - Universiti Sains Malaysia (USM) Vice-Chancellor Professor Dato' Dr. Omar Osman received a courtesy visit from the President of Toyohashi University of Technology (TUT) Dr. Takashi Onishi together with eight TUT senior management staff recently.
The purpose of TUT delegation's visit was to share and exchange ideas with USM on how to expand the existing cooperation and to discuss possible areas of strategic collaboration at the international level between the two institutions in the near future.
Among the TUT-USM collaboration programmes that have been successfully carried out were the TUT student industrial internship programme which began since 2013, TUT global academic staff training programme, academic and research collaborations, Summer School Programme, and organising of the annual International Conference of the Global Network for Innovative Technology (IGNITE).
According to Onishi, besides that, TUT was very honoured to be invited to take part in the research exhibition in conjunction with the Research University Carnival hosted by USM on 13-14 June 2014.
"TUT thanked USM for the support and cooperation in helping TUT to successfully establish its first campus outside Japan called TUT-USM Technology Collaboration Centre in Penang at the end of 2013.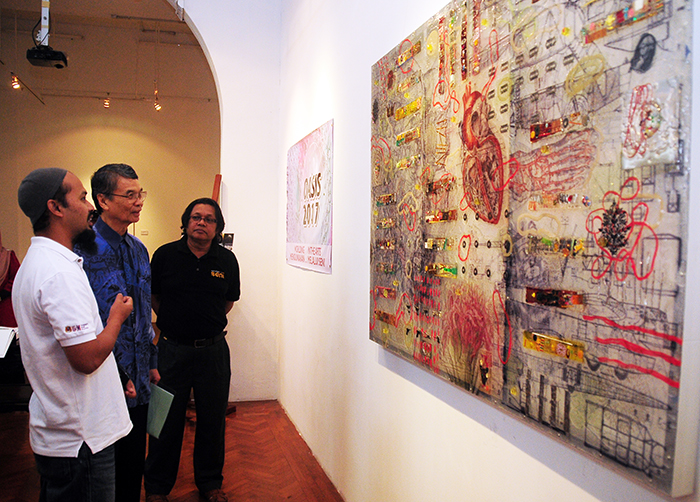 "With the establishment of the Centre, it helps to facilitate the mobility and placement of TUT students to undergo industrial training outside Japan, as can be seen in the first batch of 20 TUT students who started their industrial training in Penang at the beginning of this year," said Onishi.
In the meantime, Omar said that USM will continue to work with TUT in offering joint programmes at the undergraduate and postgraduate levels, such as MSc in Sustainable Development in Civil Engineering, Life Sciences and Material Sciences.
"USM always support and welcome such programmes because it will encourage more student mobility between Malaysia and Japan besides enabling the students to gain work experience in a more global environment as part of the university's efforts to produce graduates with a global mindset.
"It also provides opportunities for academic staff and research exchange between the two universities in their common fields of expertise besides encouraging the sharing and transfer of knowledge, especially knowledge that geared towards the needs of industry in both countries," said Omar.
In its efffort to work closer with USM, TUT suggested that it plans to collaborate with the Japanese Science Academy and to invite prominent Japanese scientists/researchers to visit USM to conduct seminars and talks similar to USM CEO Talk series.
Among the TUT delegation who attended the 45-minute round table meeting were the TUT Vice-President Professor Dr. Mitsuteru Inoue, Presidential Advisor (International Affairs) Professor Dr. Atsunori Matsuda and Presidential Advisor Professor Dr. Soji Hamajima. USM was represented by the Deputy Vice-Chancellor (Academic and International Affairs) Professor Dato' Dr. Ahmad Shukri Mustapa Kamal, Deputy Vice-Chancellor (Industry and Community Network) Professor Dato' Dr. See Ching Mey, Director of Engineering Campus Professor Dr. Zainal Arifin Mohd. Ishak, and Director of Research Creativity & Management Office (RCMO) Associate Professor Dr. Lee Keat Teong.
Onishi was in Penang to attend IGNITE 2014which was held from 14 to 16 December 2014. - Text & Translation: Tan Ewe Hoe/Photo: Mohamad Danial Shahri