MALAYSIA NEEDS TO LEVERAGE GROWTH OF eSPORTS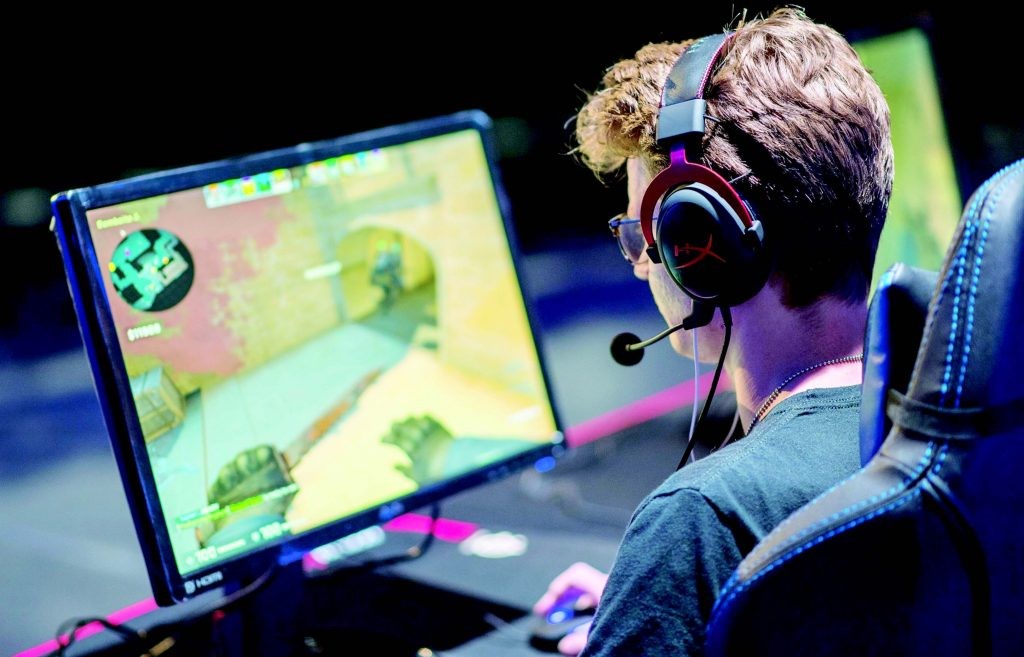 Article written by:
Dr. Nuzali Ismail, Dean of School of Communication, USM
IN APRIL, media reported that a memorandum of understanding was agreed between Serba Dinamik Group Bhd and other major stakeholders to develop Selangor Esports City, Malaysia's first comprehensive eSports development centre.
This is seen as a potential game changer that would help boost the growth of eSports in the country in years to come.
While eSports is not new, considering that the first competitive event was held in 1972, many are still unsure of its definition and why it is even considered a sport.
In brief, eSports or electronic sports are competitive gaming using video games consoles, computers and mobile devices.
Similar to traditional sports, eSports encompasses competition and the entertainment element. The athletic aspect of eSports should also be emphasised, as one requires energy, strategy, focus and reflexes to compete.
If spending on gaming is to be taken into account, eSports is definitely huge, perhaps bigger than any traditional sports in the country.
In 2019 alone, it was reported that Malaysians spent RM2.7 billion on gaming. Despite the government's decision to decrease budget allocation on eSports from RM20 million in 2020 to RM15 mil lion this year, the growth of the industry is expected to increase steadily, making Malaysia one of the main market leaders in the South-East Asian region.
The hype brought by eSports competitions such as the Dota Pro Circuit and Mobile Legends Professional League has garnered huge interest.
The recently concluded PUBG Mobile MY/SG Pro League Season 3 was also highly competitive, making the competition very exciting.
In fact, the success of local eSports athletes have inspired many young Malaysians to consider taking up professional gaming careers in the future.
There is no doubt that eSports in Malaysia oozes great potential. Marketers should take the opportunity to leverage the growth of eSports through effective marketing programmes.
It presents a unique opportunity for marketers to penetrate young people, particularly the Gen Z, who have now entered the job market and possess buying power.
Yoodo's award-winning brand campaign — which involves organising eSports events, partnering influencers and sponsoring local teams, and Maxis Bhd's collaboration with the Team Secret #BikinSampaiJadi — are examples of marketers' initiatives targeting the younger generation.
In addition, traditional sports also should leverage the rise of eSports to promote itself through the gaming platforms. During the current pandemic period when the traditional sports industry in gen eral is facing many uncertainties, it is important to continue to grow the sports, attract new fans and engage the existing ones.
The crossover between traditional sports and eSports is not new, as major sports brands including the Premier League, National Basketball Association, Formula One and many others have strategically partnered popular eSports games titles and organisations.
However, it should be noted that leveraging eSports is not without its own complex challenges.
One of the main difficulties is due to the lack of understanding of how eSports works. There is a possible mismatch in terms of expectation, considering the generational gap between gamers and the marketers.
Besides, marketers also may not have the necessary understanding of eSports, including its culture and identity repertoire.
As the eSports market is fragmented, it is important to know who is into what, as well as to pro file gamers, particularly the young people based on their preferences, gaming behaviour and identity. Such information is valuable as it enables marketers to carefully plan their marketing programmes.
The eSports culture can present a stumbling block that hinders marketers from associating themselves with the gaming industry.
As many of the eSports enthusiasts are young, they may lack the knowledge to behave appropriately.
Illegal conducts such as betting, in-game bullying, teaming up to influence competition results and doping among gamers continue to be among Achilles' heels of eSports.
The devoted eSports fans also are often associated with being fanatic and showing toxic behaviour online. Such negativity can tarnish any brand's reputation in the long run.
Despite challenges associated with eSports, its potential benefits clearly outweigh the risks.
The negativity associated with eSports can be overcome with proactive effort from various stakeholders, including the eSports governing bodies, professional teams, athletes, influencers, as well as the corporate and the government sectors.
As young people are exposed to gaming from a young age, it is timely to educate them on digital literacy practices, morality and ethics with regard to eSports.
If a few years ago there was doubt raised on the future of eSports, at present, this is no longer an issue.
There are over 20 million gamers in the country and the industry is on the rise. The question now is not "if", but rather "how" to thrive in the com plex but highly rewarding eSports industry.