VARSITIES AND COMMUNITY ENGAGEMENT
Professor Dato' Dr. Aileen Tan Shau Hwai - Executive Director of the Asia Pacific University-Community Engagement Network (APUCEN) & Director of Centre for Marine and Coastal Studies, USM
https://www.nst.com.my/opinion/columnists/2020/11/644713/varsities-and-community-engagement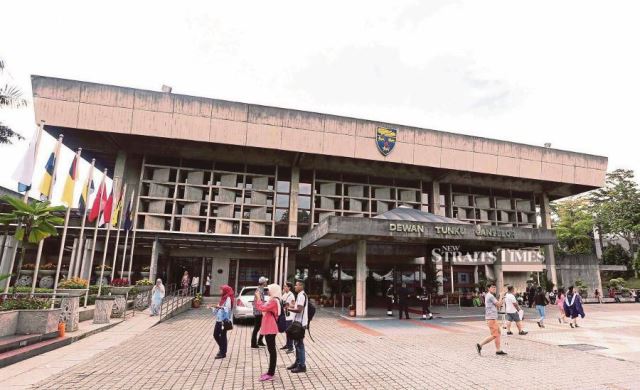 The Higher Education Ministry is promoting University4Society (U4SIC), an innovative programme to facilitate and enable better cooperation and partnerships between universities and local communities. - NSTP/File pic
Finding ways to reimagine the future requires a collective effort, and with the country still lagging in a comprehensive and holistic strategic approach to achieve the Sustainable Development Goals (SDGs), higher learning institutions in Malaysia can play a vital role.
In this context, the Higher Education Ministry is promoting University4Society (U4SIC), an innovative programme to facilitate and enable better cooperation and partnerships between universities and local communities. It is centred on new pathways to boost civic engagement between faculty members and students with better and more measurable volunteering and service-learning opportunities.
It is about enabling and supporting universities that prioritise embedding teaching and production of knowledge within a new broader social mission, linking them with a host of defining issues of our times.
The first manifestation of U4SIC was an event on Nov 18, an example of partnerships centred on the theme of "How community engagement can drive innovative sustainability in the 4IR era". Universiti Kebangsaan Malaysia (UKM), Universiti Malaya (UM) and Universiti Sains Malaysia (USM) came together to organise it, each running their respective networks' conferences but all linked together.
Having three majors centres of learning working together in such depth is innovative. They are showing leadership and vision on rethinking the impact and the contributions of learning to achieve the ambitious but essential Agenda 2030.
Professor Datuk Dr Rokiah Omar who led UKM in organising U4SIC said "the university can provide knowledge and tested solutions which can assist the community through knowledge transfer programmes. Through the engagement and volunteerism of the students with guidance from lecturers and researchers, the community can benefit from the solutions provided".
Professor Dato' Dr. Aileen Tan, the executive director of the Asia Pacific University Community Engagement Network (APUCEN), which is hosted by USM and has its own summit running as well, believed on the importance of "revisiting our approaches on community engagement and education (formal and informal) through Un-Learn, Re-Learn and Co-Learn with the community".
What are the main issues at stake here? Malaysia needs to embark into a de-carbonisation trajectory. For a country whose economy has been driven by fossil fuel, this is going to be a tall order.
At the same time, it is not only about technology. With all the discussions on the 4th Industrial Revolution, the planet will be inhabited by billions of humans as well as other species above and below the seas. All these creatures will be more at risk in the coming years.
How can artificial intelligence and with it, all the focus on re-skilling and up-skilling, bring positive changes to the lives of those who are already excluded and neglected even before the pandemic?
We need to emphasise the role of social sciences and have them re-centred on the concept of a humanism that respects and thrives by respecting the Earth's ecosystems.
It is about creating, as Dr Rokiah said, a "caring society". Malaysia should play a much more visionary role in reimagining Southeast Asia by supporting people-to-people partnerships. Universities can help.
"The purpose of Apucen as an international network is to strengthen relationship towards partnership, collaboration and networking among us in the Asia Pacific region and beyond, to set a platform to share good practices and inspiration of Apucen members in conducting community engagement activities," said Dr Aileen.
A stronger role for universities is producing research for the common good but also having effective practices in place to collaborate with members of communities that are often seen as passive beneficiaries but have the key to solve many of our most outstanding issues.
Investing in volunteerism is key as UM has been doing through its Community and Sustainability Centre. It will require equipping students with socio-emotional skills and embed their personal development pathways with essential components of what I call "Leadership for Social Good".
Achieving the SDGs will depend on the ability to bring together many stakeholders, including universities as engines of public knowledge and promoters of community engagement.
Only a new kind of engagement "will strengthen the working relationship between universities, societies, government agencies and industry players in fulfilling the quadruple helix solution model. This will achieve the SDGs" said Dr Rokiah.
The author, Simone Galimberti is the co-founder of ENGAGE and writes on social inclusion, youth development, regional integration and the SDGs in the context of Asia Pacific