YAP'S LABOUR OF LOVE FOR LANGURS
Yap Jo Leen – PhD student (Zoology), School of Biological Sciences, USM
(under the supervision of Dr. Nadine Ruppert, Primate Research & Conservation Lab, School of Biological Sciences)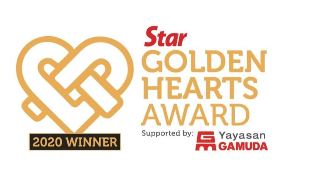 PETALING JAYA: As a Penangnite, Yap Jo Leen wanted more people to see the dusky langurs found on the island's treetops for what they are – adorable, charismatic and intelligent.
Yap, a passionate young primatologist, saw firsthand how these primates were being driven out of their natural habitats into urban areas due to deforestation caused by Penang's rapid development.
As food sources become scarce, the monkeys are forced to travel between fragmented forests, exposing themselves to road accidents and encounters with other animals and humans.
To prevent more arboreal mammals being roadkill, and to protect road users, Yap's brainchild – Langur Project Penang (LPP) – initiated the "Ah Lai's Crossing" project to install the first urban canopy bridge in Malaysia.
The bridge was completed in Feb 2019 and was set up on a busy road at the coastal site of Teluk Bahang.
The main material of the canopy bridge is upcycled fire hose, which LPP's collaborator – APE Malaysia – collected from the Fire and Rescue Department.
On top of the pole to which the firehose bridge is securely attached to, a camera trap has been set up to monitor the use of the canopy bridge.
Passion for primates: Yap initiated the "Ah Lai's Crossing" project to install the first urban canopy bridge for langurs in Malaysia.
"It's very heartening to see animals utilising the bridge. This is the core activity in our conservation project, " said Yap, who set up LPP in Jan 2016.
The PhD student in Zoology at Universiti Sains Malaysia said she was driven to start LPP after realising that Malaysia's rich native species were not only understudied but also misunderstood.
"There is always a negative perception about primates in general.
"I started LPP as I realised that dusky langurs, which are also found in Myanmar and Thailand, are so charismatic and adorable but understudied.
"I realised that it was time to show the people our rich natural heritage, " said the 30-year-old.
Yap Jo Leen
LPP's programme is broken into three parts which is research, environmental education and conservation, where its main project is the canopy bridges.
Langurs or dusky leaf monkeys, are "lutong" in Bahasa Malaysia and are also known as spectacled leaf monkeys as the large white circles around their eyes make them look like they are wearing glasses.
Yap recalled how these intelligent animals, which also play an important role in forest regeneration as a seed disperser, rescued her from harm back in 2018.
"When studying animal behaviour, especially social animals like primates, the habituation process is important so that they get used to your existence and accept you as part of their environment.
"One day when I was doing fieldwork, I was in the forest following a group of langurs when they started doing the alarm call loudly.
"I always keep a safe distance from them on these trips, about 5m and 8m away but noticed that they were suddenly coming very low, about 2m or 3m from the ground, " she said.
The monkeys kept looking at Yap, then looking towards the ground while making the alarm call but she did not know what to expect as she saw nothing there.
Yap kept walking forward when one of the langurs came quite close to her and continued with the alarm call.
"When I looked to my left, I saw a huge python. The langurs were actually warning me.
"It sounds like a fairy tale or a Snow White story but it really happened, " she said in jest.
Yap added that there was a need to push for coexistence between wildlife and human beings, instead of just focusing on conservation methods.
"It's my vision to make changes not just at the community level but also at a larger scale. I really hope to see a difference in my lifetime, " she said.
As for the near future, Yap hoped to get LPP to register as a conservation-based enterprise once she is done with her studies and could secure enough funding.
Her long-term objective is to see the canopy bridge being implemented in Malaysia's environmental policy, a vision that she will keep pushing for.
For Yap's efforts, Langur Project Penang is recognised as one of the 10 winners of the Star Golden Hearts Award 2020, an annual award that celebrates everyday Malaysian unsung heroes.