IS DOMESTIC TOURISM HERE TO STAY?
By Professor Dr. Badaruddin Mohamed
School of Housing, Building & Planning, USM
Email: This email address is being protected from spambots. You need JavaScript enabled to view it.
13 October 2020
The COVID-19 pandemic has taken a tremendous toll on the global economy, and the tourism sector has been one of the worst-hit sector.
The World Tourism Organisation forecasts a cumulative decline of 80% in international travels with 120 million jobs at risk.
The world body also predicts that a global tourism rebound will only happen in 2022.
Malaysia also expects to experience a drop of 83% in tourist arrivals by the end of 2020, while the number of daily visitors has dropped by 64% by June this year.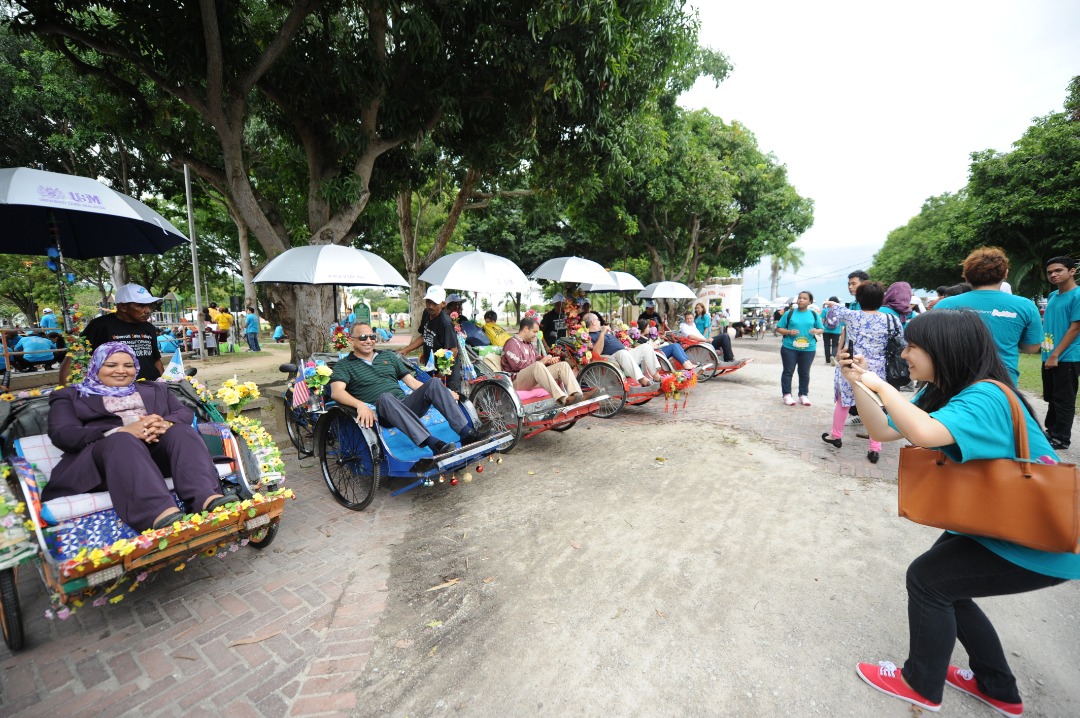 Photo taken before the pandemic
For Malaysia, the first nationwide lockdown in March 2020 that restricted the movement of people across state lines and within states had almost crippled the tourism and hospitality sector before it was lifted in June.
The country's borders are still closed to both inbound and outbound leisure travels.
Since June however, Malaysians and those residing in Malaysia have been allowed to travel within the country.
Still, they must strictly observe the Standard Operating Procedures (SOPs) required by the Government like wearing a mask, registering oneself when entering premises, getting one's body temperature checked, as well as observing social distancing.
The border closure, lockdown and travel restrictions had caused significant impacts to the tourism sector in Malaysia.
A number of hotels were closed down; some temporarily, but others permanently.
Certain quarters argue that the closing down of hotels is a business strategy of the management to furlough staff, so as to reduce the management and maintenance costs.
Some of these hotels are expected to reopen once things return to normalcy.
Airlines and holiday cruises are other industries that are badly affected.
The national carrier, Malaysia Airlines, is deeper in red while budget airlines like AirAsia and Malindo Air have to restructure their core businesses.
AirAsia, for example, has to widen its online business offerings by diversifying its products. In order to survive the turmoil, both airlines have to reduce their forces significantly.
The closure of national borders has resulted in many countries, Malaysia including, to switch their focus on domestic tourism.
Until the end of 2019, tourism development, policy, and marketing have been directed towards bringing in as many as possible international tourists to this country.
The domestic travellers were taken for granted.
Today, the tourism authority is talking about the importance of domestic tourism.
Various promotions, strategies, discounts and incentives are introduced to lure domestic travellers into travelling within their country and for locals to enjoy attractions found in the cities and towns.
Penang for example, has launched the 'Penang Lang' special discounts to encourage Penangites to enjoy attractions in the state while the island of Langkawi is also offering a similar package to its residents.
This pandemic has at least shifted our attention to the significance of domestic tourism.
The lifting of interstate travel restrictions has seen popular destinations like Penang, Melaka, Redang island, Langkawi island, Cameron Highlands and Genting Highlands, recovering the lost number of visitors since the first half of the year.
Hotels in popular cities are also recording above 70% occupancy rate, especially during weekends.
The airline industry, however, is still struggling due to the fear of travelling among the people and quarantine requirements enforced by certain cities like Kuching and Kota Kinabalu for the arriving visitors.
Despite this new role of domestic tourism having the potential in pushing the recovery effort for the tourism sector, we do hope that the local tourist players are not taking the domestic visitors for granted again.
Discounted hotel rates should not be at the cost of lower services and hospitality.
Like any other tourists, the domestic market is also as sensitive as their international counterparts. They make up about 50% of the overall tourist markets in Penang and Langkawi, for instance. Many of them are repeat visitors.
Thus, if we fail to learn from past mistakes of not treating the local tourists with respect and appreciation, we will soon lose them again, especially once the international borders are open.
Like any other tourist market, we can only retain the local market if they are satisfied with our products, which include hospitality and value.
If not, Malaysians will start booking their flight tickets to Hanoi, Bali, Phuket and many other destinations, once the dust of the pandemic settles down, and borders are open.