USM CHEMISTRY STUDENT CHERISHES OPPORTUNITY TO PARTICIPATE IN GLOBAL MEET
SAN FRANCISCO, CA, 13 - 17 August 2023 – A Universiti Sains Malaysia (USM) student from the School of Chemical Sciences, Melody Lim Wen Qing, recently represented Malaysia to participate in the American Chemical Society (ACS) Fall 2023 meet.
Melody is also a committee member of the American Chemical Society Universiti Sains Malaysia International Student Chapter (ACSUSM).
This year, ACSUSM was one of the recipients of the ACS Student Communities Professional Meeting Grants. This grant paved the way for Melody to be able to participate in a few workshops such as "Finding Yourself: Identifying a Career that Matches Your Strengths and Values'' and "Networking: How to Get Started" which enriched her experience.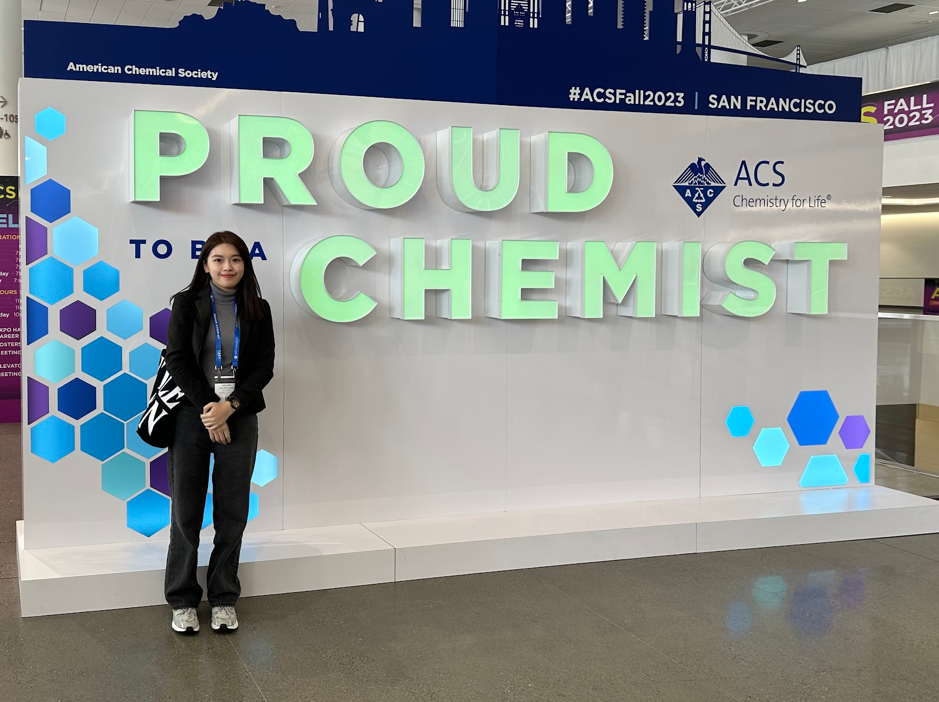 Held in San Francisco, California, USA, the international conference with the theme "Harnessing the Power of Data'' serves as a global platform for the exchange of ideas and engagement in discussions to advance the latest in scientific and technical-related knowledge.
Through these engaging sessions, she explored her strengths and values, gaining a profound insight into potential career paths within the realm of chemistry.
At the same time, Melody strengthened her communication skills and cultivated friendships through interactive and dynamic activities offered during the conference.
She was also involved in the ACS International Student Meet Up, where all the international student chapters were gathered and interacted with each other.
"I was truly amazed with the incredible passion everyone had for chemistry," Melody shared.
"The conference served as a platform where amazing ideas and opinions were exchanged. I sincerely appreciate the opportunity given by ACSUSM and I hope that my encounter will motivate fellow students to explore, engage and actively participate in similar global platforms," she said further.
She added, "In a nutshell, the workshops and discussions not only enhanced my understanding of chemistry, but also reinforced her communication and networking skills.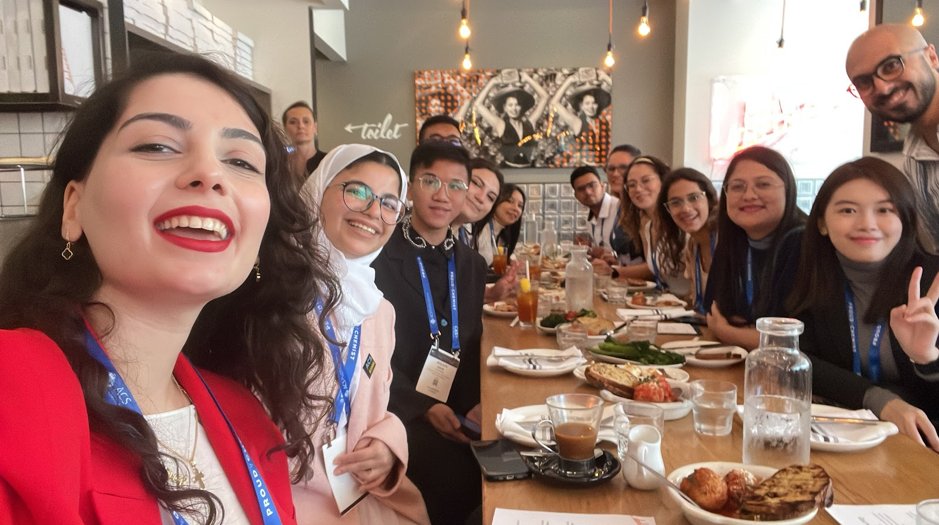 Her presence at the ACS Fall 2023 shows the commitment by ACSUSM and USM in empowering students by facilitating their participation in any eventful global platform.
Editing: Mazlan Hanafi Basharudin/Photo: Courtesy of Melody Lim Wen Qing