USM STUDENT'S MASTERPIECE ART SCULPTURE WON PENANG URBAN SCULPTURE COMPETITION, INSTALLED IN GURNEY DRIVE, PENANG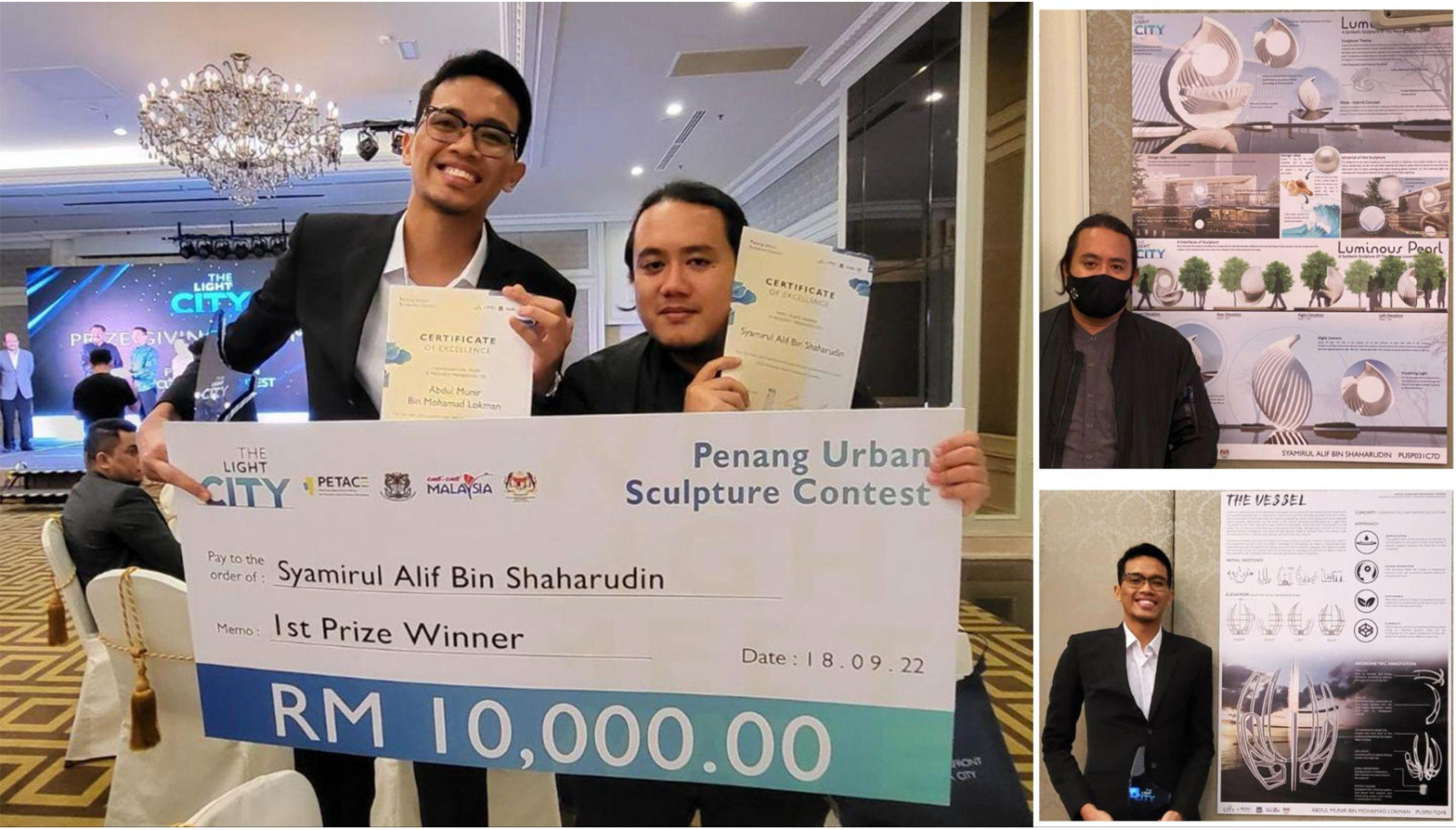 USM PENANG, 27 May 2023 – Syamirul Alif Shaharudin, a Master of Architecture Programme candidate from the Universiti Sains Malaysia (USM) School of Housing, Building and Planning (HBP) recently did the school and university proud when he bagged the First Prize in the Penang Urban Sculpture Competition 2023.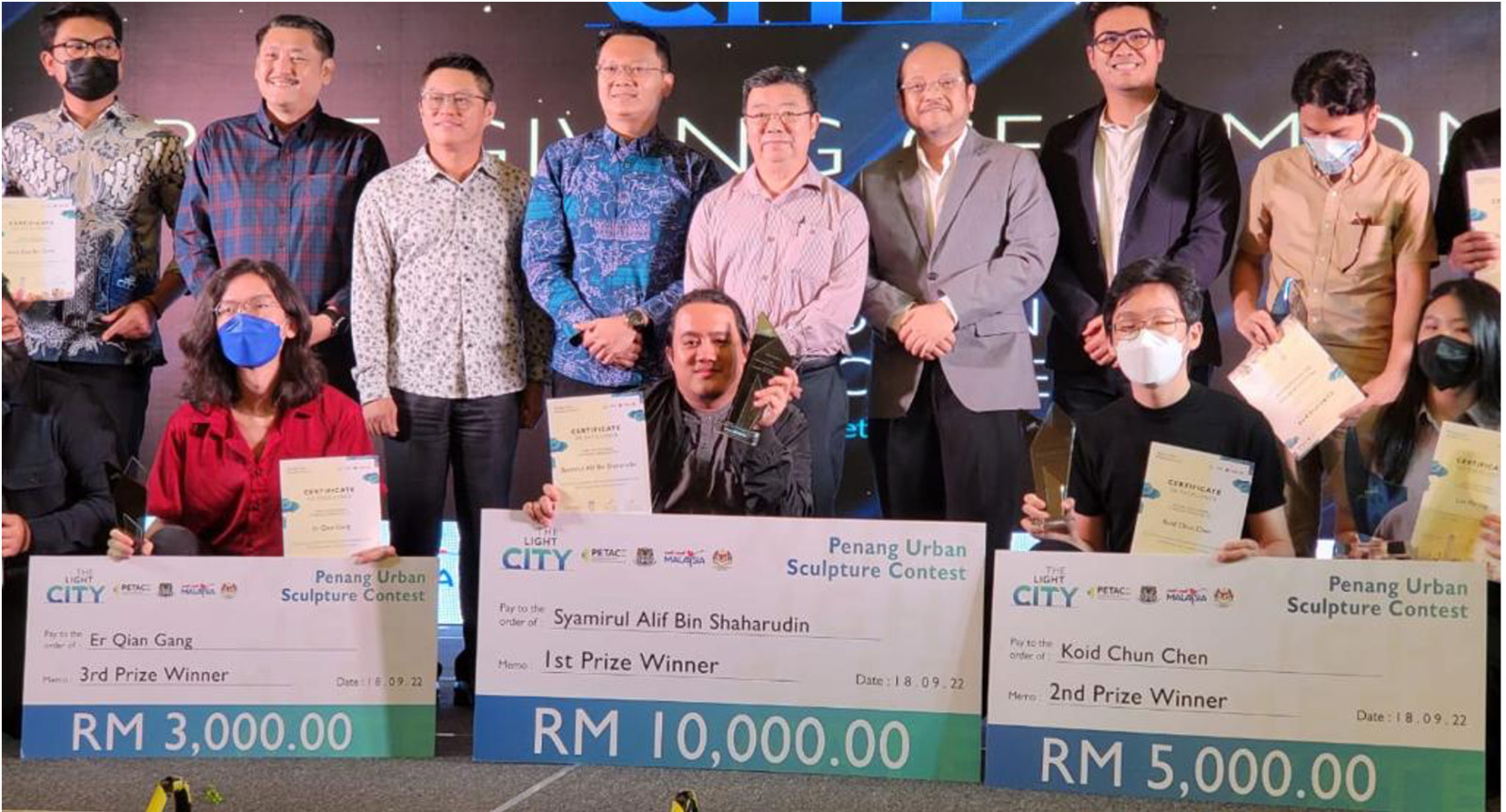 For his feat, Syamirul was rewarded with the first prize money of RM10,000.
Syamirul's masterpiece art sculpture named Luminous Pearl was exhibited in a prominent location at Persiaran Gurney on 14 May 2023.
The Penang Urban Sculpture Competition organised by IJM Light City is a competition for young artists, and it is to promote Penang as a centre for the arts.
The project's objective, which has the slogan "Where Light Meets Water," is to promote an increase in the enjoyment of urban art while fostering the creative potential of aspiring sculptors and boosting the tourism industry.
The sculpture will be moved to The Waterfront Shoppes after the IJMPD's The Light City project adjacent to the Penang Bridge is completed. The Waterfront Shoppes is a retail mall inside the seaside project, with an area of 1.5 million square feet in size.
Abdul Munir Mohammad Lokman, another candidate from the USM Master of Architecture Programme was also selected for the consolation prize category.
The State Executive Councillor for Tourism and Creative Economy, YB Yeoh Soon Hin, was present to launch the art sculpture that was installed.
He was full of praise on the significance of the competition and said that the Penang Urban Sculptures initiative would increase the state's prominence on the world stage as an art hub.

Also in attendance were the Director of IJM Perennial Development, Dato' Toh Chin Leong; General Manager of IJM Perennial, Tan Hun Beng; and the Penang Director for the Ministry of Tourism, Arts, and Culture (MOTAC), Jonathan Freddy P. Bagang, amongst other notable individuals.
Meanwhile, the Dean of HBP, Associate Professor Ts. Dr. Mohd Rodzi Ismail thanked the lecturers involved, Dr. Nooriati Taib and Ar. Idr. Zalena Abdul Aziz from the HBP Architecture Programme for their encouragement and supervision from the beginning of the competition to the final moments of the Grand Opening Ceremony of the sculpture.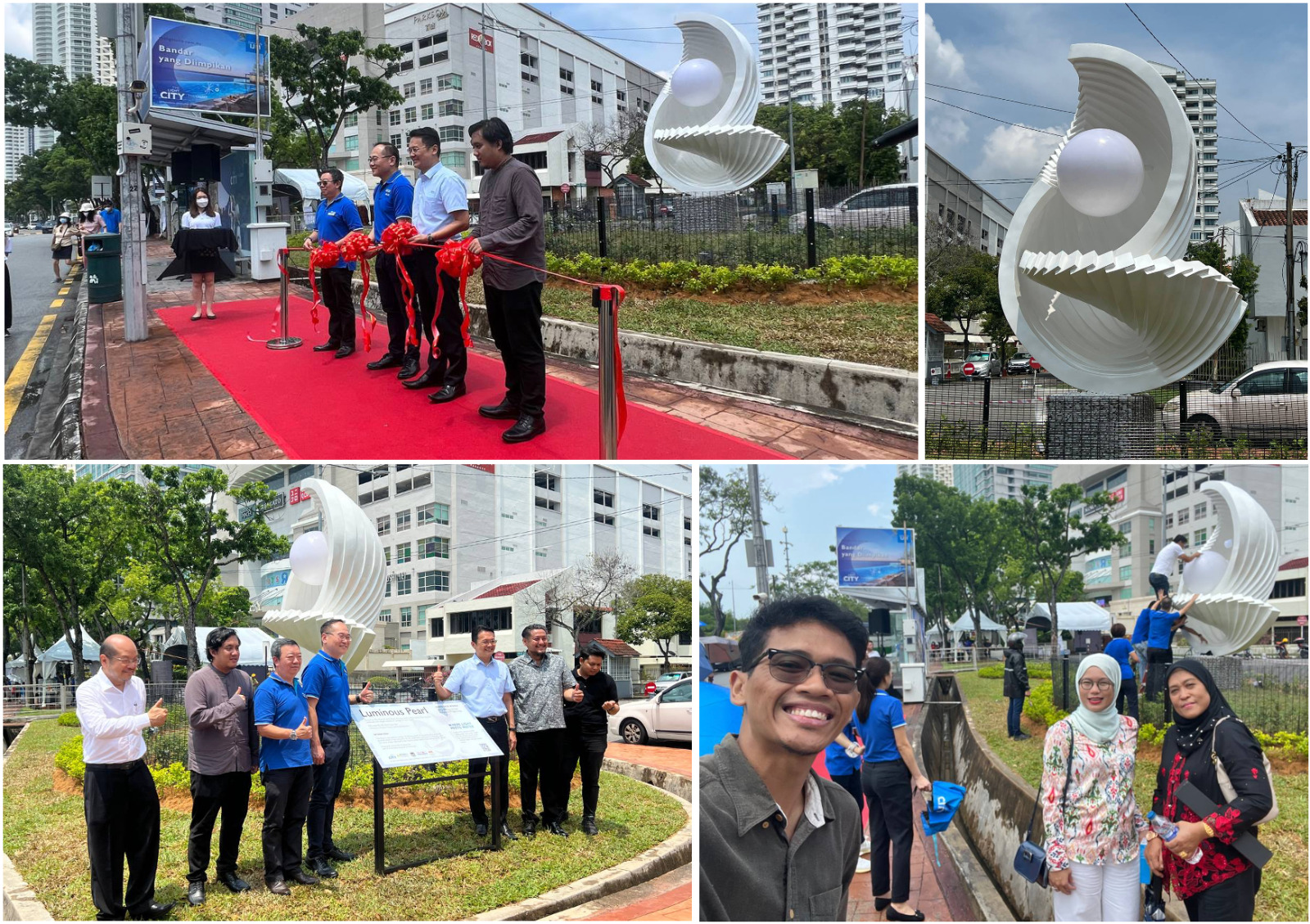 "The creativity and technical skills of the students were brought to light, and those who worked hard were rewarded.
"The students in HBP have continuously shown their capabilities in winning competitions, due in a large part to the great support and efforts from the school.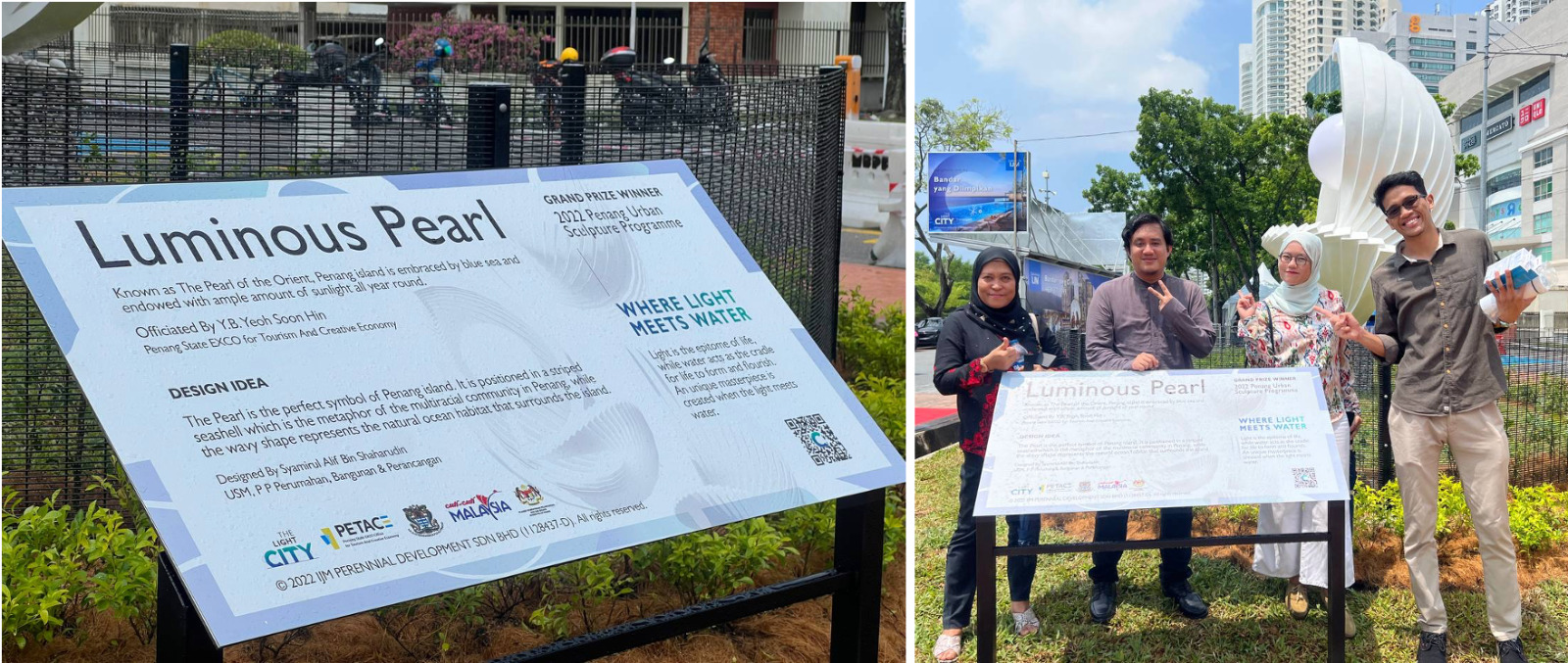 Source text & Photo: Dr. Nooriati Taib (HBP)/Editing: Tan Ewe Hoe