USM EXTENDS OPPORTUNITIES TO COLLABORATE ON INNOVATIONS IN SOCIAL COMMUNITY PROJECTS TO RUSSIAN HIGHER-ED INSTITUTIONS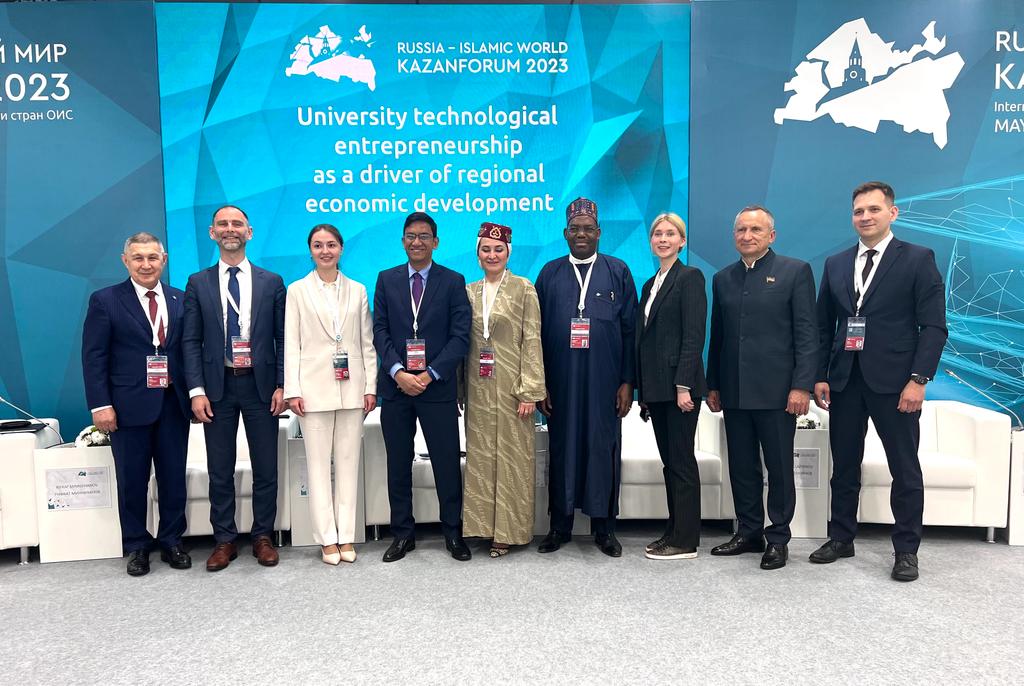 KAZAN, RUSSIA, 18 May 2023 – The Vice-Chancellor of Universiti Sains Malaysia (USM), Professor Dato' Ir. Dr. Abdul Rahman Mohamed has extended an opportunity for collaboration relating to innovative projects on social community to institutions in Russia through a two-way discussion between delegations from Malaysia and Russia at the Kazan Expo Centre, here.
As said by Abdul Rahman, a number of projects managed by USM through its Industry, Community Network and Institutional Sustainability Division along with partners from state government agencies and corporate bodies have yielded fruitful outcomes, which included raising the income and socio-economic standards and educational level of the participants involved.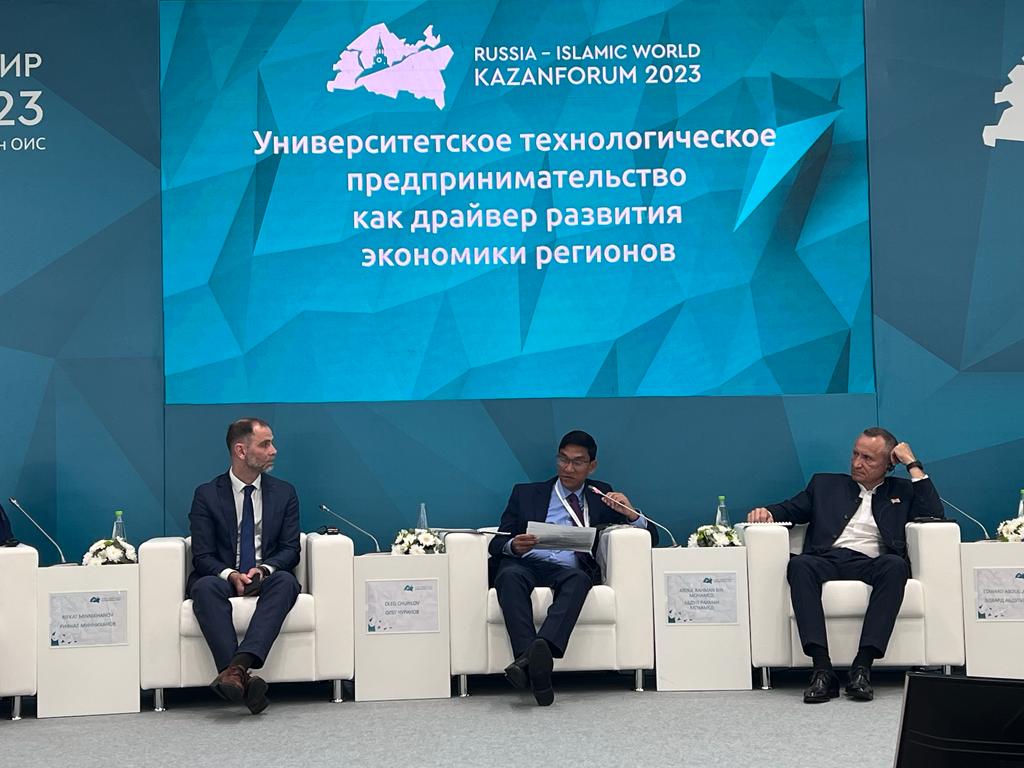 "USM possesses the edge in aspects of sustainability, which are then translated into notable achievements, among them being at fourth position in the 'Sustainability Impact Rankings'," he said in his speech.
Abdul Rahman also welcomes interested parties from Russia to explore opportunities on academic collaborations together with USM, especially on knowledge transfer programmes and student exchange, as well as opportunities for research collaborations in areas which are synonymous with Russia, namely aerospace engineering.
"USM, through its School of Aerospace Engineering, is inclined to establish research collaborations especially on rocket propulsion technology to launch 'Low-Earth Orbit (LEO) satellites into orbit," he further said.
Abdul Rahman is on a working visit to Russia as part of the delegation with the Minister of Higher Education Malaysia, Dato' Seri Mohamed Khaled Nordin. The delegation also includes Vice-Chancellor of Universiti Teknologi Malaysia (UTM), Professor Datuk Ir. Ts. Dr. Ahmad Fauzi Ismail; and Vice-Chancellor of Universiti Sains Islam Malaysia (USIM), Professor Ts. Dr. Sharifudin Md Shaarani.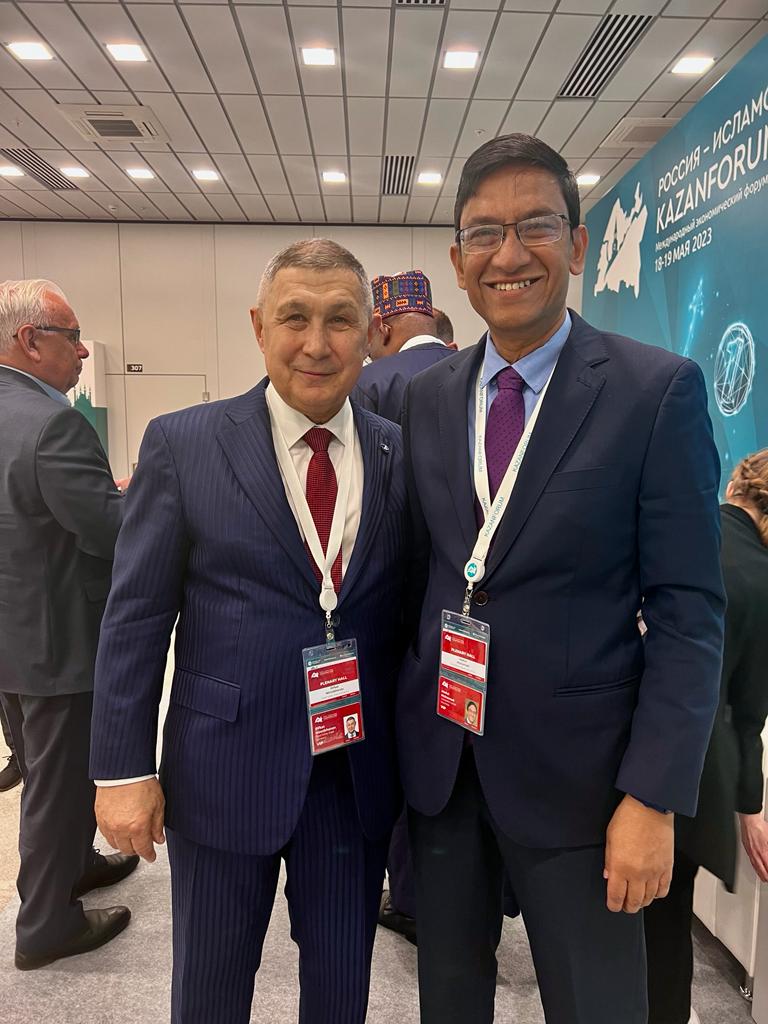 Meeting between the delegations from both countries was also attended by representatives from Russia comprising of the Minister of Science and Higher Education, Valery Falkov; Russian Ambassador to Malaysia, Nail Latypov; Rector of St. Petersburg State Electrotechnical University (LETI), Associate Professor Dr. Viktor Sheludko; and Director of V.N. Orekhovic Research Institute of Biomedical Chemistry, Elena Ponomarenko.
Translation: Mazlan Hanafi Basharudin/Photo: Onn Mahathir bin Md Nasir (Special Officer to the Higher Education Minister)