WORKING VISIT TO USM-KLE: AN INITIATIVE TO RAISE STUDENT ADMISSION NUMBERS INTO A WORLD-CLASS MEDICAL PROGRAMME
PENANG, 19 May 2023 – The Universiti Sains Malaysia (USM) Offshore Programme, established in cooperation with Karnataka Lingayat Education (KLE) in Belgaum, India offers a world-class environment for medical science studies.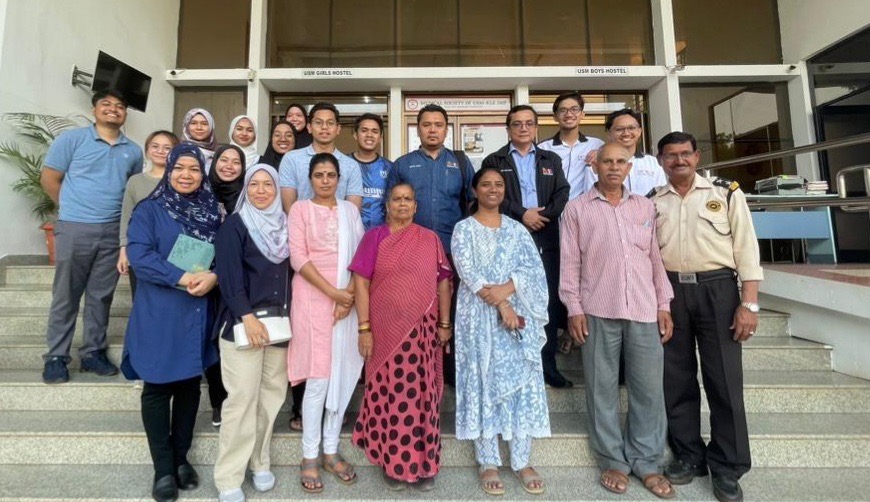 Coupled with the best facilities and highly-experienced academics, the USM-KLE International Medical Programme, also known as USM-KLE-IMP offers the best destination for those aiming to pursue and excel in their medical studies.
According to the Director of USM-KLE-IMP, Dr. H.B. Rajasekhar, the campus which is located in Belgaum, Karnataka not only provides a conducive learning environment, but also to students coming from abroad especially Malaysia, there will be opportunities to explore the various unique cultural aspects of the Indian communities there.
He said, the facilities readied are suited for the students' needs and they would also have the oppportunity to utilise many other facilities shared together with the Jawaharlal Nehru Medical College (JNMC), which is part of the consortium under KLE Society.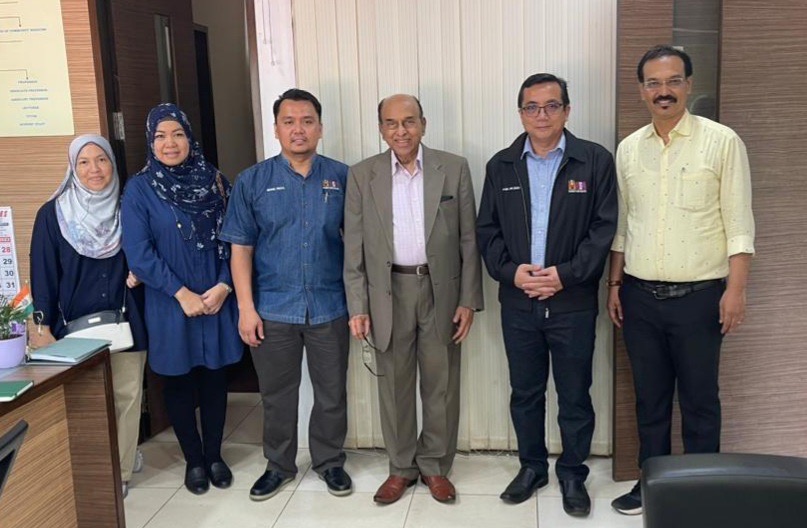 "There are many such facilitiess which can be benefitted here. This, I am encouraging the students to fully capitalise on the benefits of pursuing their studies further here at USM-KLE-IMP," he urged.
He stated that at a discussion session with the USM delegation led by Deputy Dean of USM-KLE, Associate Professor Dr. Nik Ahmad Zuky Nik Lah; USM Academic Collaboration Programme Coordinator, Associate Professor Dr. Mohd Rizal Razali; Principal Assistant Registrar, Media & Public Relations Centre, Marziana Mohamed Alias; and Senior Assistant Registrar, Academic Management Division, Fadzilla Bosman.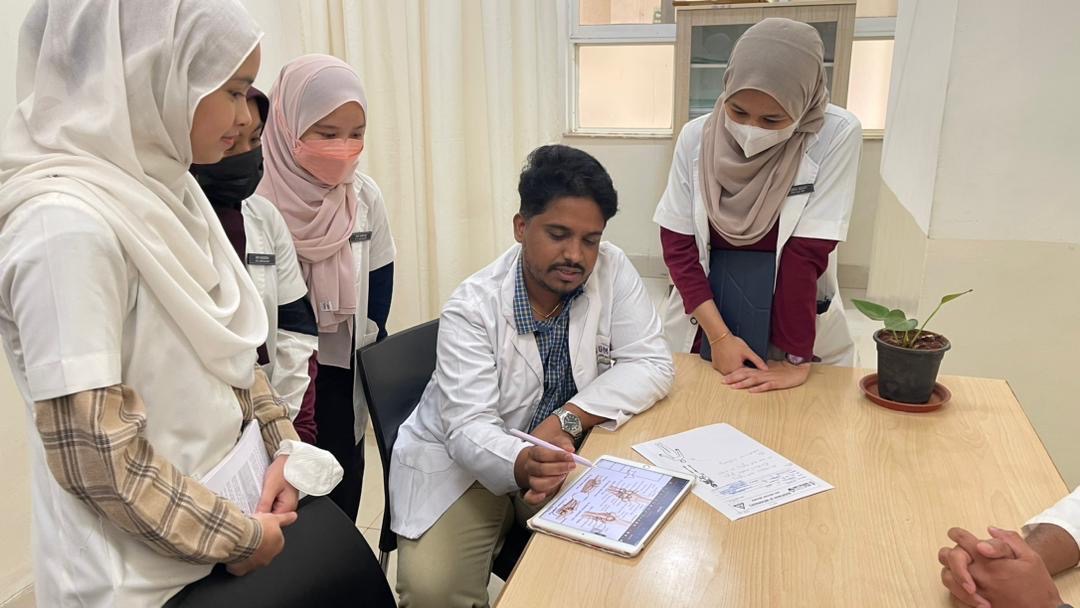 The working visit of the USM delegation to Belgaum was with the intention, among others, to document the collaboration between USM and KLE which has been in effect for more than 10 years, in addition to reaffirming student admission from Malaysia into the said programme.
The working visit was also attended by the Chairman of KLE Society, Dr. Prabhakar Kore, who spent some time with the USM delegation at the USM-KLE-IMP campus.
Up until recently, the programme has produced more than 700 graduate Medical Doctors, of which a major number was sponsored by MARA.
KLE which is located in Belgaum, Karnataka, India was established as a society in 1916 by Indian academicians, and which has now progressed into providing world-class education as a consortium owning the University of KLE and JNMC which are acknowledged by the government of India.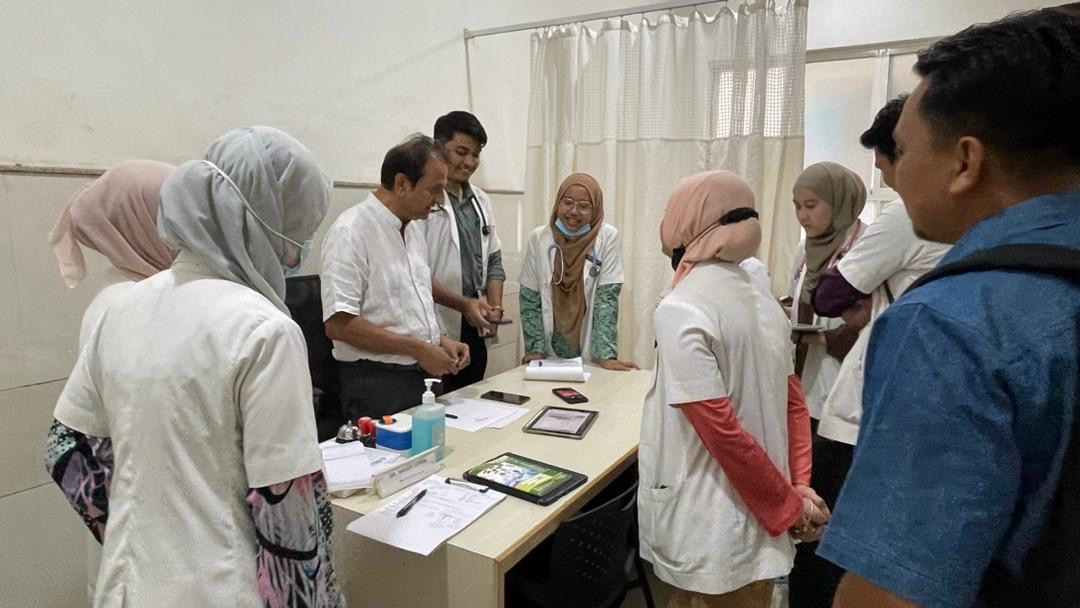 USM-KLE-IMP provides facilities in the form of lecture halls, laboratories, tutorial rooms, multipurpose rooms, skills laboratories and a modern library, in addition to enough collection of cadavers which can be of use to students during their learning sessions.
The complex also has two teaching hospitals for the students, as they hold their practical sessions in a systematic manner.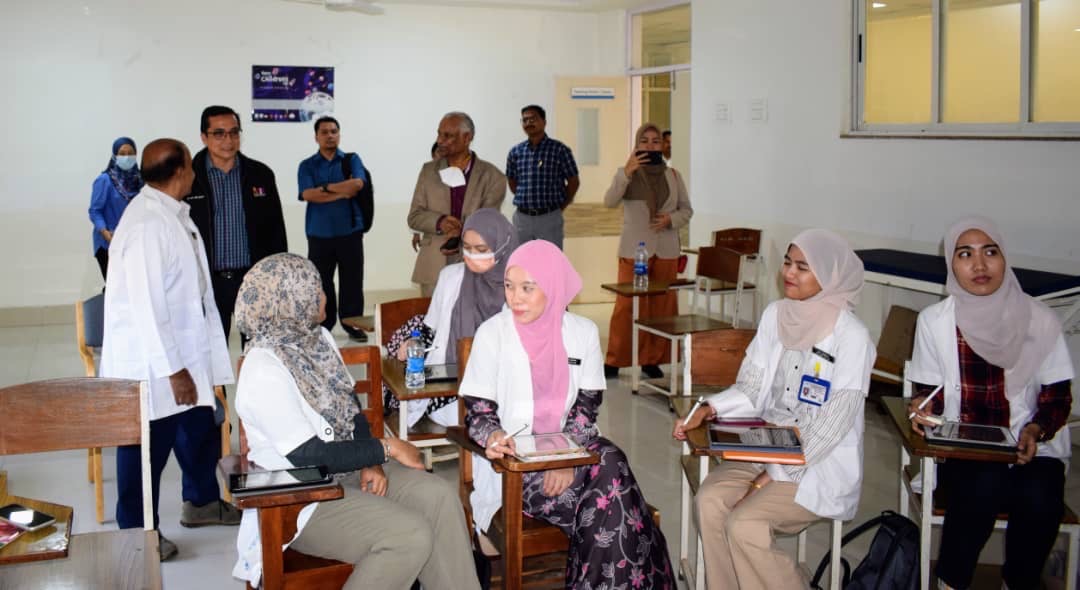 This offshore programme commenced with the admission of the first group into the 2010/2011 Academic Session comprising of 48 students which underwent a full-time, 5-year Medical Doctor programme, and which is now among the best programmes to be offered by USM.
Translation: Mazlan Hanafi Basharudin