MoA STRENGTHENS USM-UT PARTNERSHIP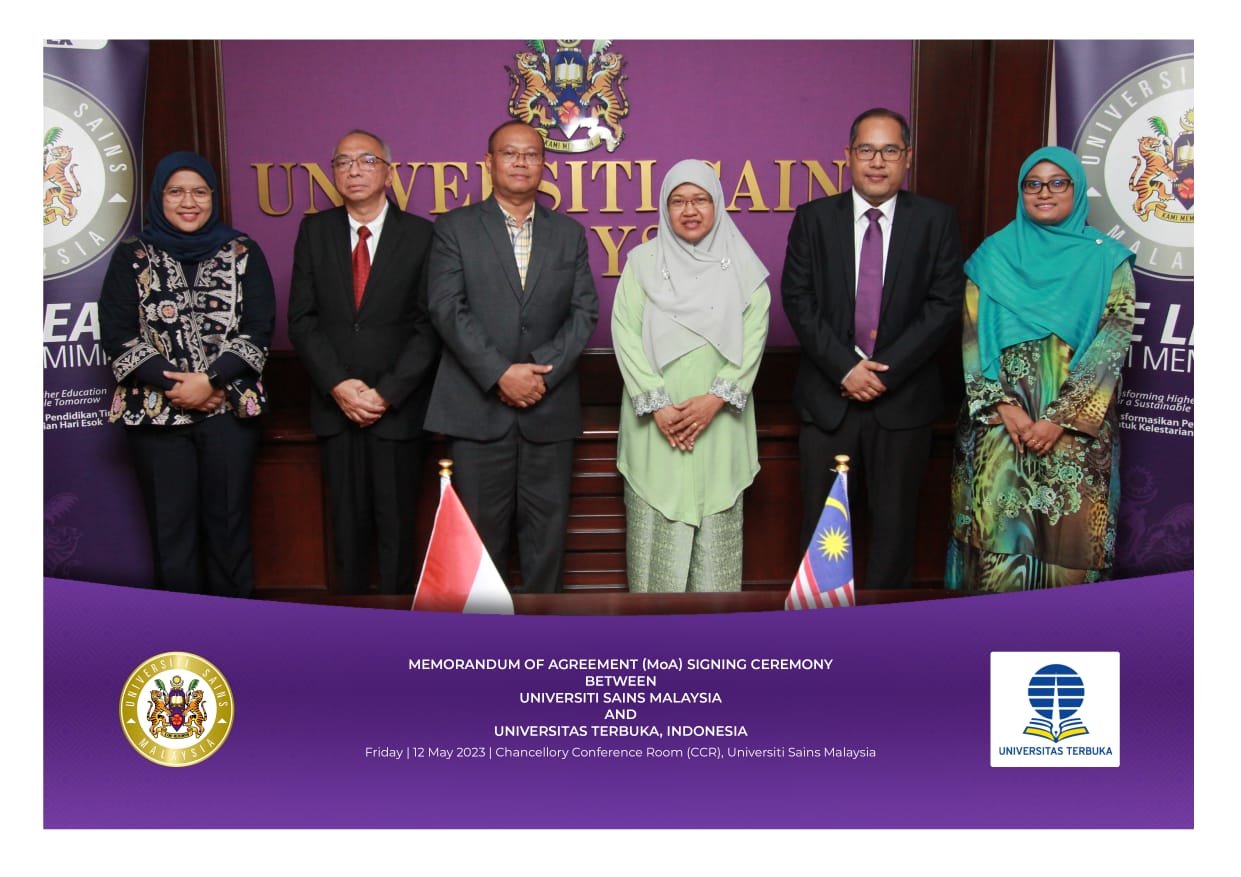 USM PENANG, 12 May 2023 – Universiti Sains Malaysia (USM) via its School of Distance Education has entered into a partnership with Universitas Terbuka (UT) from Indonesia to establish mutual cooperation in teaching, research and joint projects between both sides through a Memorandum of Agreement (MoA) signed here earlier today.
Signing on behalf of USM was the Deputy Vice-Chancellor Academic and International, Professor Dato' Gs. Dr. Narimah Samat and on behalf of UT was its Rector, Professor Dr. Ojat Darojat.
According to Narimah, the relationship between USM and UT began at the end of 2022 when the School of Distance Education initiated the link with UT in order to gain a better understanding of UT's expertise and experience in Open and Distance Learning (ODL), as well as to explore potential academic collaborations between the two institutions regarding ODL.
"The initiative was followed by an online meeting in January 2023, whereby the discussion has paved the way for the signing of this MoA today," she added.
Through this MoA, it is hoped that both parties could organise joint academic activities such as research, seminar and training on ODL; paper review and membership in journal editorial boards; guest lectureship in different academic programmes; membership in advisory panel/committee in doctoral degree; visiting professorship programme; academic and administrative staff exchange programme; and student exchange/joint postgraduate seminars.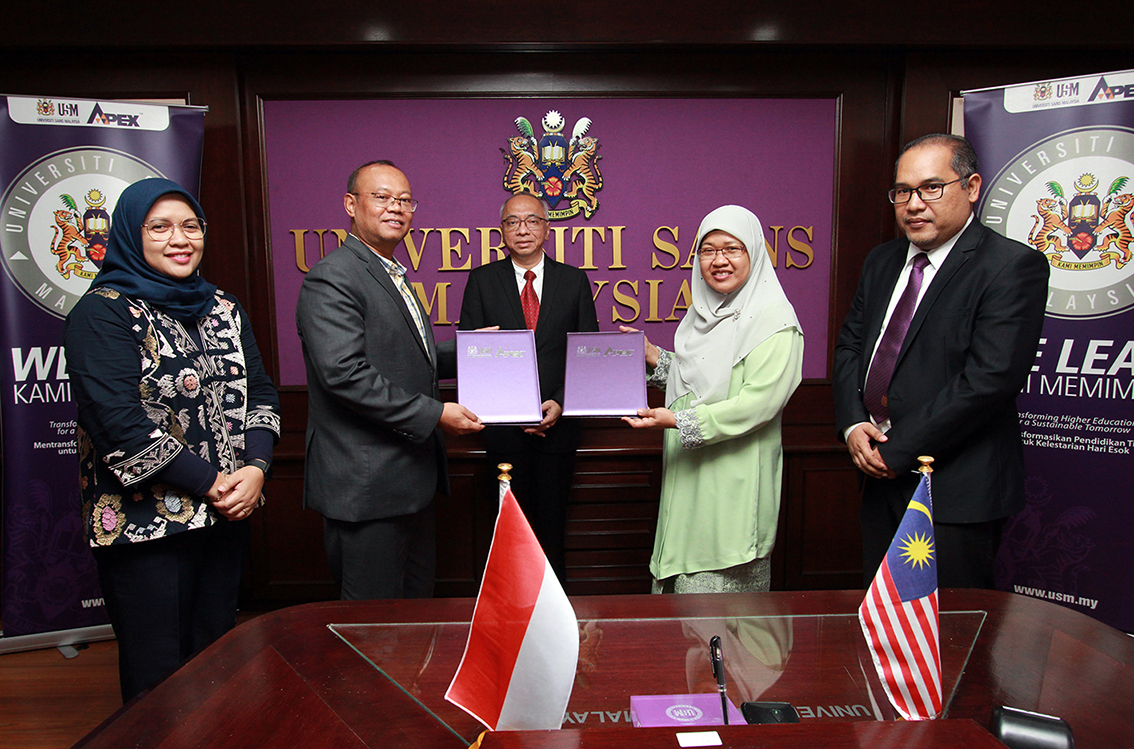 Meanwhile, Ojat Darojat believed that the MoA will further raise the quality of both UT and USM, as both institutions will be able to share more experiences and in turn, developing new areas which were not realised previously.
"It is a great opportunity for UT to start collaborations with USM and focusing on areas in academic development," he added.
Also present were the Dean, School of Distance Education, Associate Professor Dr. Zulnaidi Yaacob and Consul of Cultural Affairs from the Indonesian Consulate, Andri Djufri.
Both sides are confident that this MoA will mark the start of a strong and long-term partnership between UT and the USM School of Distance Education.
Text: Muhammad Haziq Aqmar Amril Nurman (intern@MPRC)/Photo & Infographic: Mohd Fairus Md Isa & Muhamad Ihsan Abu Bakar