USM-SOKA UNIVERSITY SEALED MoU IN STRENGTHENING TIES, DEVELOPING NEWLY-PROPOSED PROGRAMME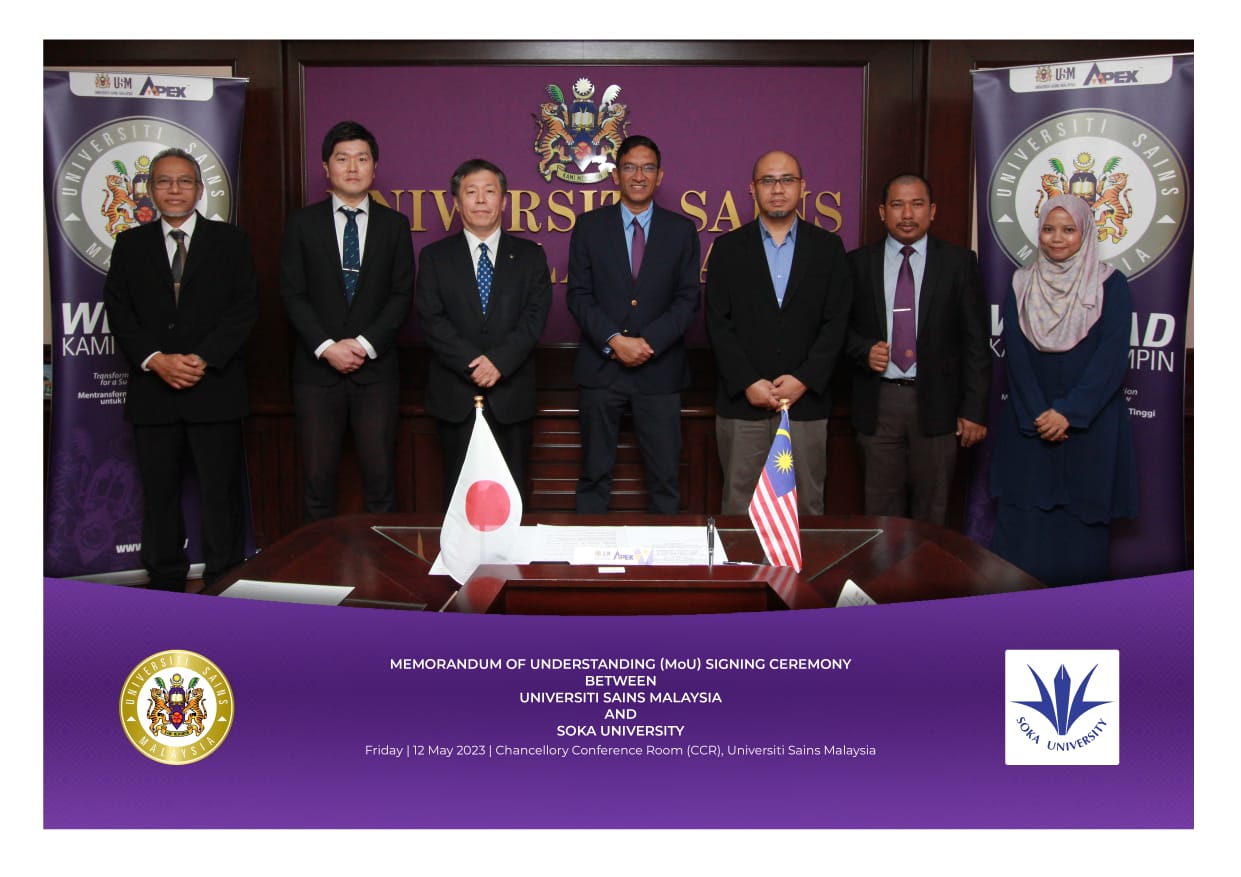 USM PENANG, 12 May 2023 – Universiti Sains Malaysia (USM) via the School of Social Sciences (PPSK) today has further strengthened its ties with Soka University, Japan through the signing of a Memorandum of Understanding (MoU).
The MoU will allow both parties to develop the newly-proposed programme, the Bachelor of Japanese Liberal Studies, whereby this programme provides exemplary experiential learning and liberal education that follows the current trend of national and international interdisciplinary studies.
USM Vice-Chancellor, Professor Dato' Ir. Dr. Abdul Rahman Mohamed signed the MoU on behalf of USM, while Soka University was represented by its Vice-Dean, Faculty of International Liberal Arts and Representative Centre for Malaysian Studies, Professor Dr. Ichiro Sugimoto, representing Soka University President, Professor Dr. Suzuki Masashi.]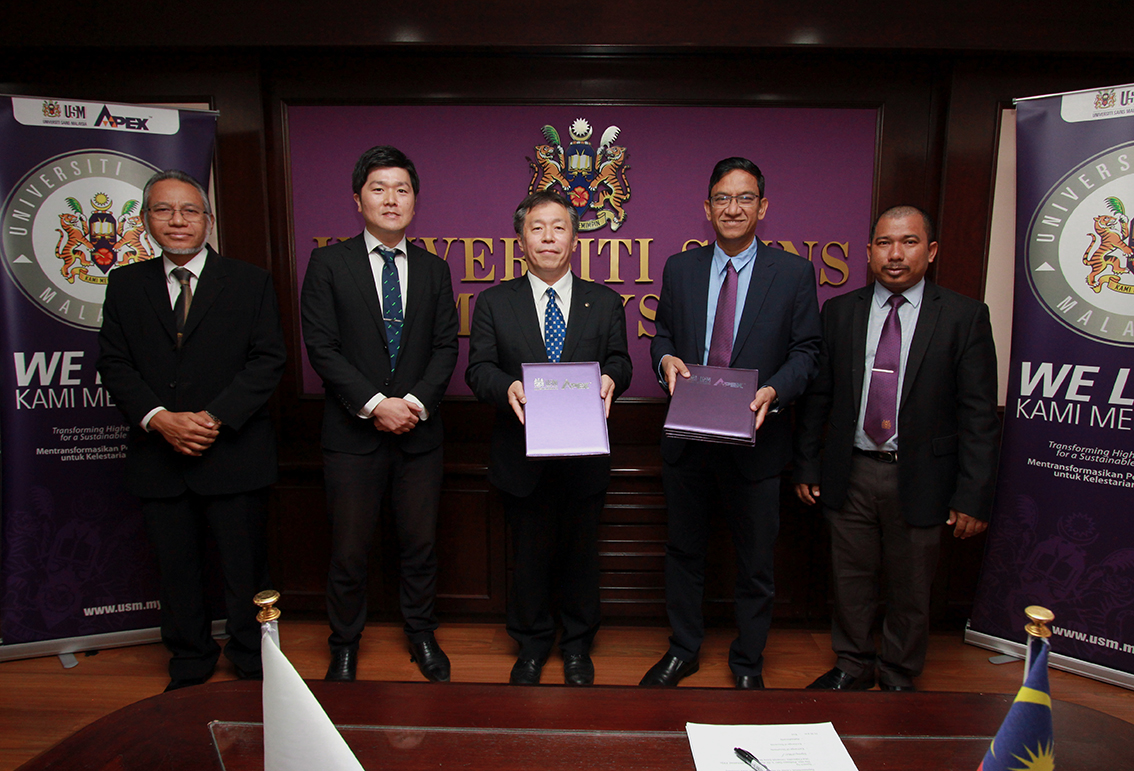 The signing was done in the presence of the USM Dean of PPSK, Associate Professor Dr. Shaharudin Samsurijan and Soka University Faculty of International Liberal Arts Manager, Koji Oda representing the faculty Dean.
Abdul Rahman in his speech said that the MoU was inked to strengthen the common goals in establishing academic, research and industrial collaboration.
"Through this MoU, we are looking forward to exploring more fields of study to further develop this collaboration for mutual benefit, as I believed that we can move forward and realise the aspirations of all institutions involved in developing a holistic and sustainable intellectual future," he said.
Meanwhile Ichiro said that with the renewal of the exchange agreement today, it is hoped that both universities can further accelerate the collaborative efforts.
"Together, we aspire to become the leading institutions that nurture 'global citizens' who will contribute to peace and prosperity in the local community, society and the world. We sincerely hope to advance hand in hand, making significant progress," said Ichiro.
At the same ceremony, an MoU was also signed with Renesas Semiconductor (Malaysia) Sdn. Bhd.
Also present were the Renesas Semiconductor (Malaysia) Sdn. Bhd. President, Mitsuru Ota; USM Deputy Vice-Chancellor (Industry, Community Network & Institutional Sustainability), Professor Dr. Azlan Amran; Renesas Semiconductor (Malaysia) Sdn. Bhd., Human Resource Department Manager, Junaidi Mohamad; University of Malaya Department of East Asian Studies, Faculty of Arts and Social Sciences lecturer, Associate Professor Dr. Md Nasrudin Md Akhir; principal officers of Renesas Semiconductor, Soka University and USM.
Text: Nur Farrah Ezlin Mohd Suhaimi/Photo & Infographic: Mohd Fairus Md Isa & Muhamad Ihsan Abu Bakar