U-VOICE NATIONAL UNIVERSITY SINGING COMPETITION 2023, A PLATFORM TO UNEARTH STUDENTS' TALENTS
PENANG, 9 May 2023 – The Universiti Sains Malaysia (USM) Tionghua Language Society (PBT) recently hosted the U-Voice National University Singing Competition 2023.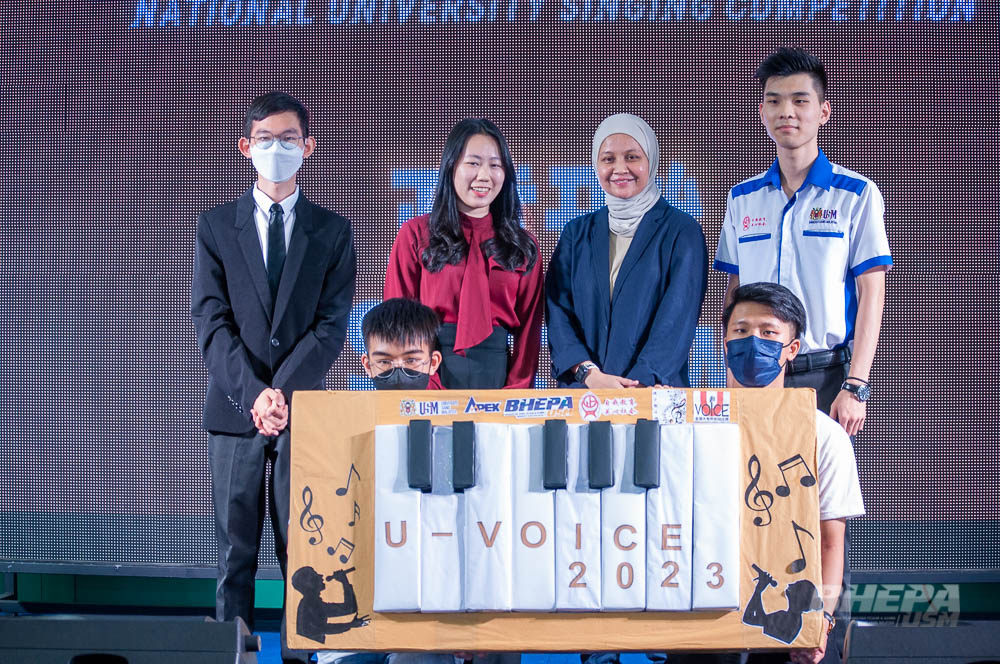 The competition highlighted students' talent as they sing in the Mandarin language.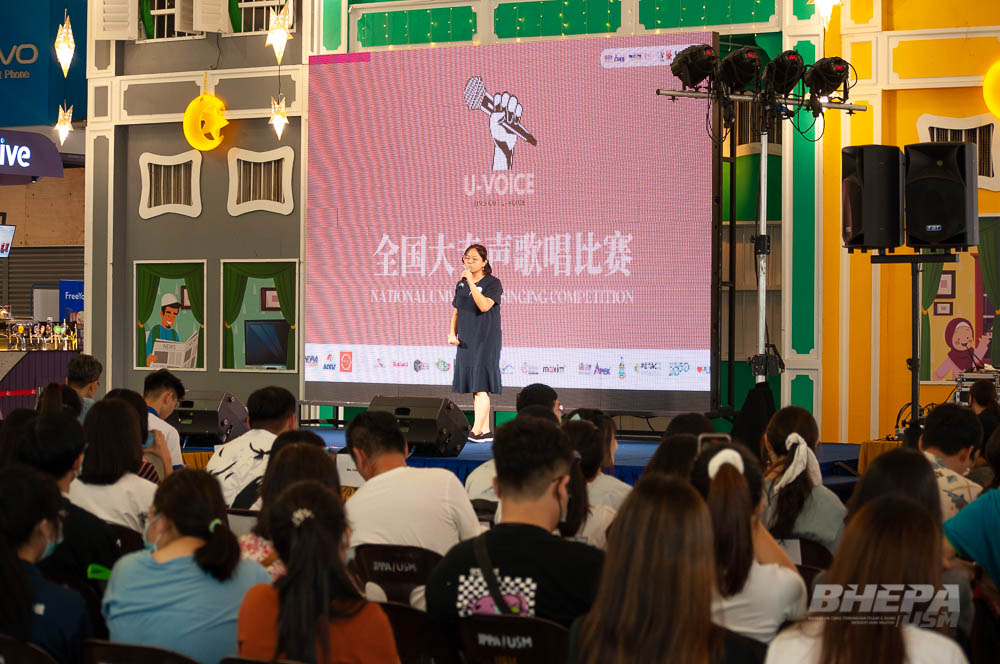 Held at Prangin Mall in Georgetown, Penang last Saturday, the competition started with the semi-final stage comprising of the top 16 participants and continued with the final stage of 7 participants.
In order to select the best 16 from all participants, various processes have been carried out since last March, and with the opening of the competition held in a hybrid manner.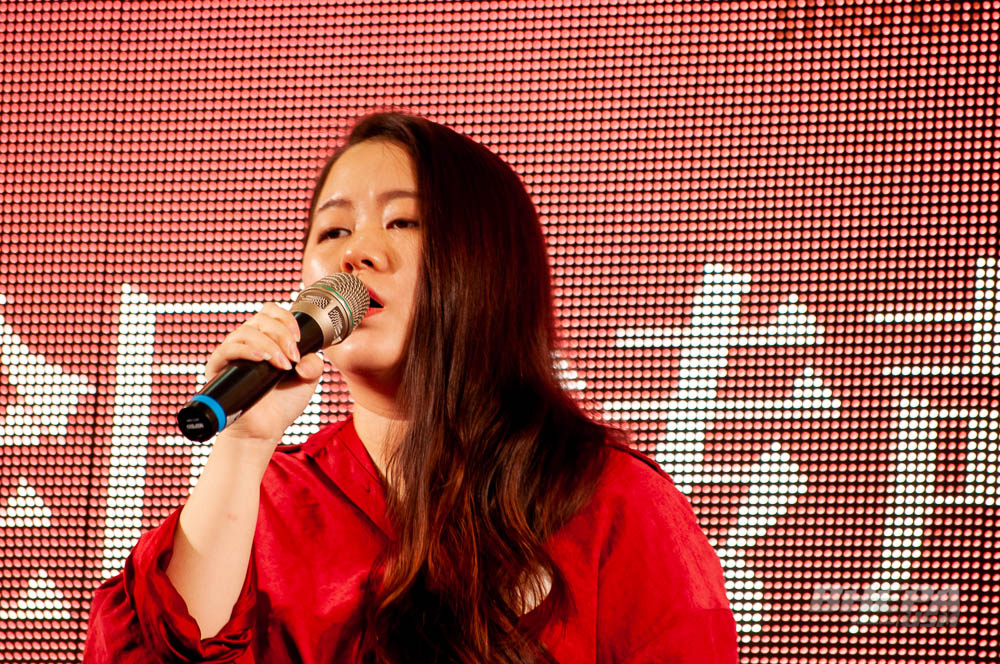 Participants who participated in the competition represented various Malaysian institutions of higher education (HEIs) namely Universiti Tunku Abdul Rahman (UTAR); Tunku Abdul Rahman University of Management and Technology (TAR UMT); UCSI University; Universiti Utara Malaysia (UUM); Monash University; Two Studio Multimedia Academy and SMK Simpang Empat (Form Six).
USM Alumni Development Centre (ADC) Coordinator, Sharifah Darweena Syed Ahmad Amir Feisal, representing the USM Deputy Vice-Chancellor, Student Development Affairs and Alumni was present to officiate the opening ceremony.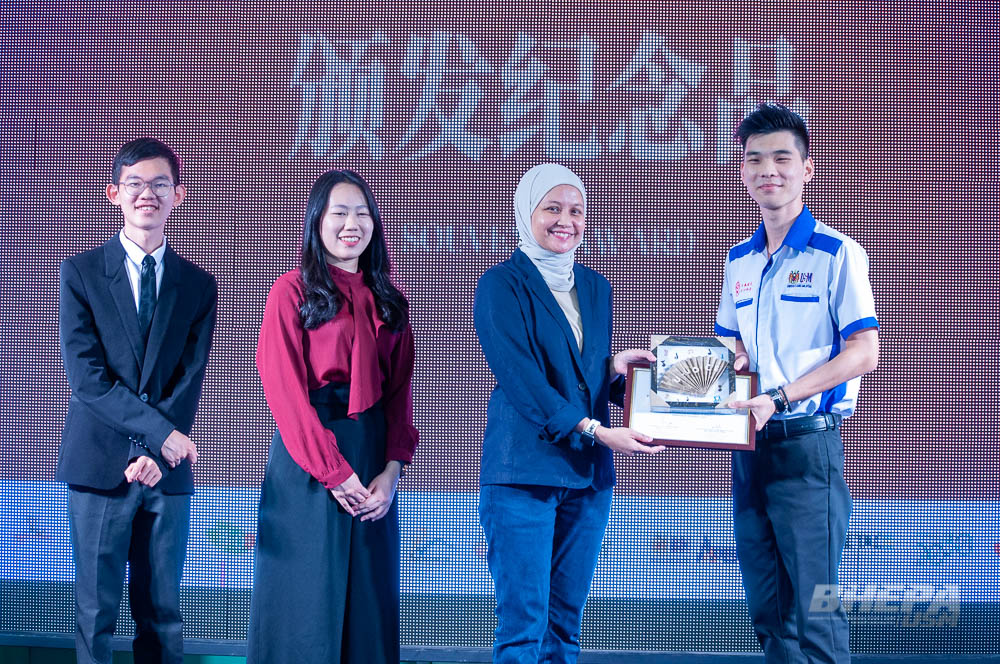 Sharifah Darweena in her officiating speech said that, it is a great milestone to the USM PBT and all the committee members of U-Voice National Singing Competition 2023, as this programme has provided a singing platform for all the talented singers who come from various institutions.
"USM, with the APEX status has always encouraged the students to practice the values of HEBAT in their lives and I am glad that the committee of this competition have shown their greatest commitment and their skills in conducting this event.
"This kind of attitude portrayed the collaboration and teamwork between the members, whereby this event also provided a golden opportunity to all committee members in learning the ways to solve problems and to be a capable organiser in the future," she added.
USM PBT President, Choo Xuan Ping in his speech said that, USM PBT is an important and historic Chinese language society in Malaysia, therefore the society is committed to achieve its goal through the 11 units and all the mega projects.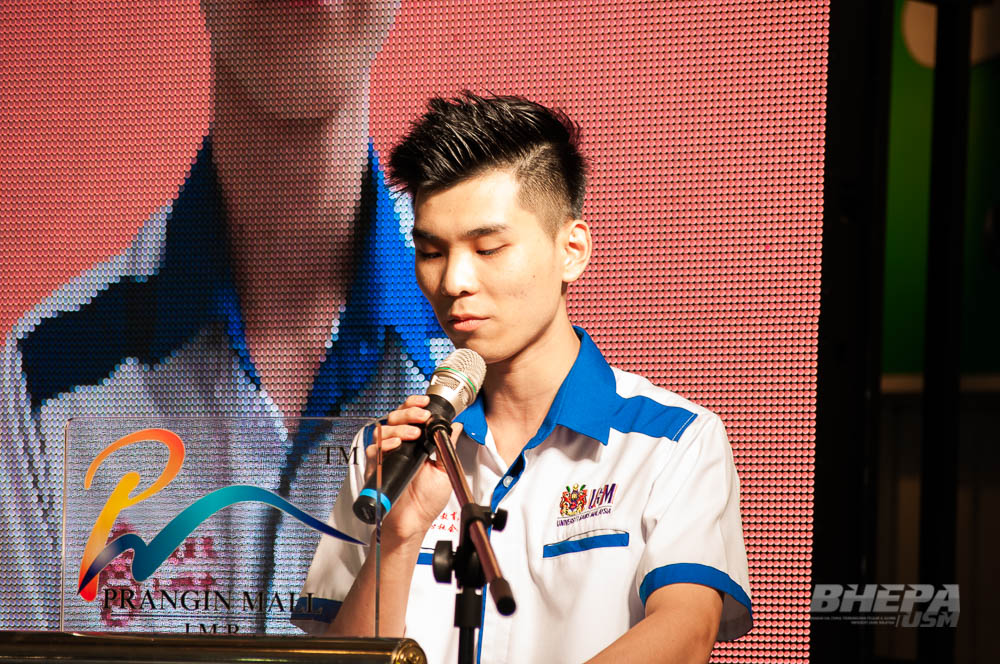 "The U-Voice National Singing Competition is one example of our mega projects and it is a great initiative for us all to work on," he said.
Meanwhile, Project Director of U-Voice National University Singing Competition 2023, Yeoh Guan Lai expressed his gratitude to everyone who have been involved in providing support towards ensuring the success of the programme.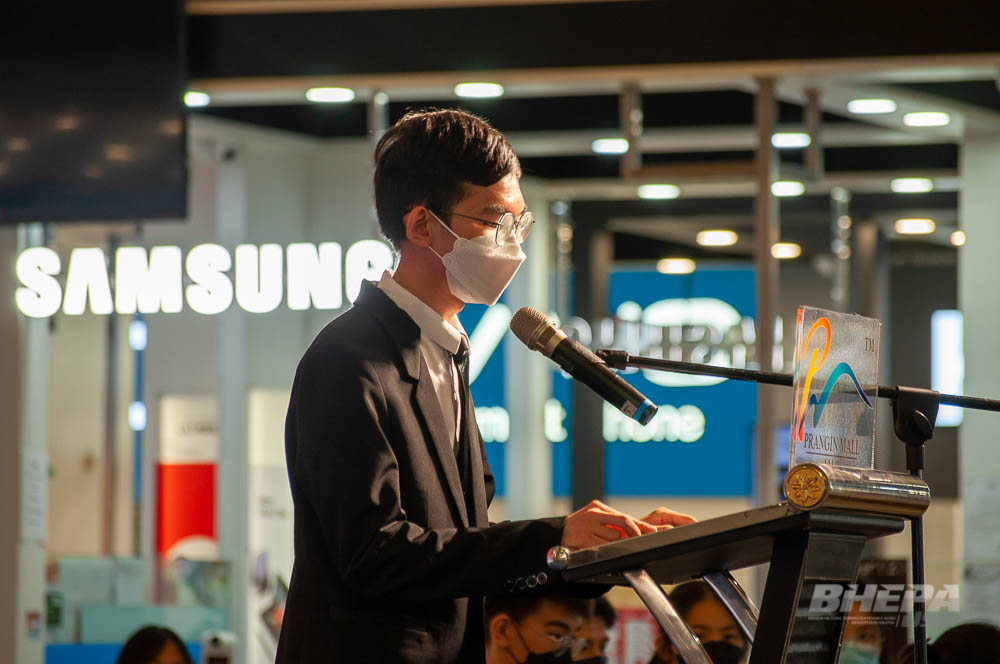 Among the judges present were icons in the Mandarin music entertainment circle namely Jin-V, Catherine Soon and Uchi Chiew.
Also present at the ceremony was Prangin Mall Marketing Manager, Carol Tan.
Text: Nur Farrah Ezlin Mohd Suhaimi/ Photo: Nirmaryadi Rashid